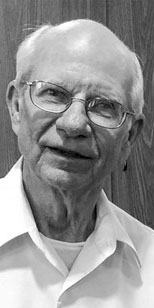 Slack, Rev. Dr. James Byron, Sr. 80 of Richmond, VA. Hello World! From birth in Minden, Louisiana, to every continent and almost every country, The Rev. Dr. James Byron Slack served God with complete, unrestrained enthusiasm, and devotion for 80 years. This Thursday in Richmond, Virginia, with his loving family standing behind him, he confidently went into the waiting arms of his Lord and Savior Jesus Christ.
A graduate of Northwestern State University and Southwestern Baptist Theological Seminary, he served over 50 years with the International Mission Board of the Southern Baptist Convention, as a Missionary, Professor, Church Planter, and Statistician.
His work studying and cataloging the countless People Groups of the world will serve many future generations of missionaries and researchers alike. He will be remembered as a passionate champion of the use of Storying in Missionary efforts and a love of the game of Tennis.
He served for a time in the U.S. Army Reserve as a Captain of MPs and as a Chaplain. Though he traveled the world several times over, he never lost his love of the red soil of his native north Louisiana birthplace where his earthly body will be laid to rest.
He is survived by his wife of 57 years, Mary P. Slack; children, James B. Slack, Jr. (Molly), Joel S. Slack (Tonya), Jonathan S. Slack (Erica, Sherrie Ann Slack Holland (Mike); grandchildren, Brennan and Corey, Eilie, Michael, Heidi and Dakota, Amelia, John, Kenneth, Mary, Allen, Danielle, Christy, Vivian; great-grandchildren, Julian and Jordan.
Family will receive friends 5PM to 8PM Sunday at the West Chapel of the Bennett Funeral Home, 11020 West Broad Street.
A Celebration of James life will be 3 PM Monday at Grove Ave Baptist Church, 8701 Ridge Rd, Henrico VA 23229. In lieu of flowers the family suggests memorial contributions be made to the International Mission Board, Bayanihan Fund, 2323 Rocky Point Prkwy, Henrico, VA 23238.