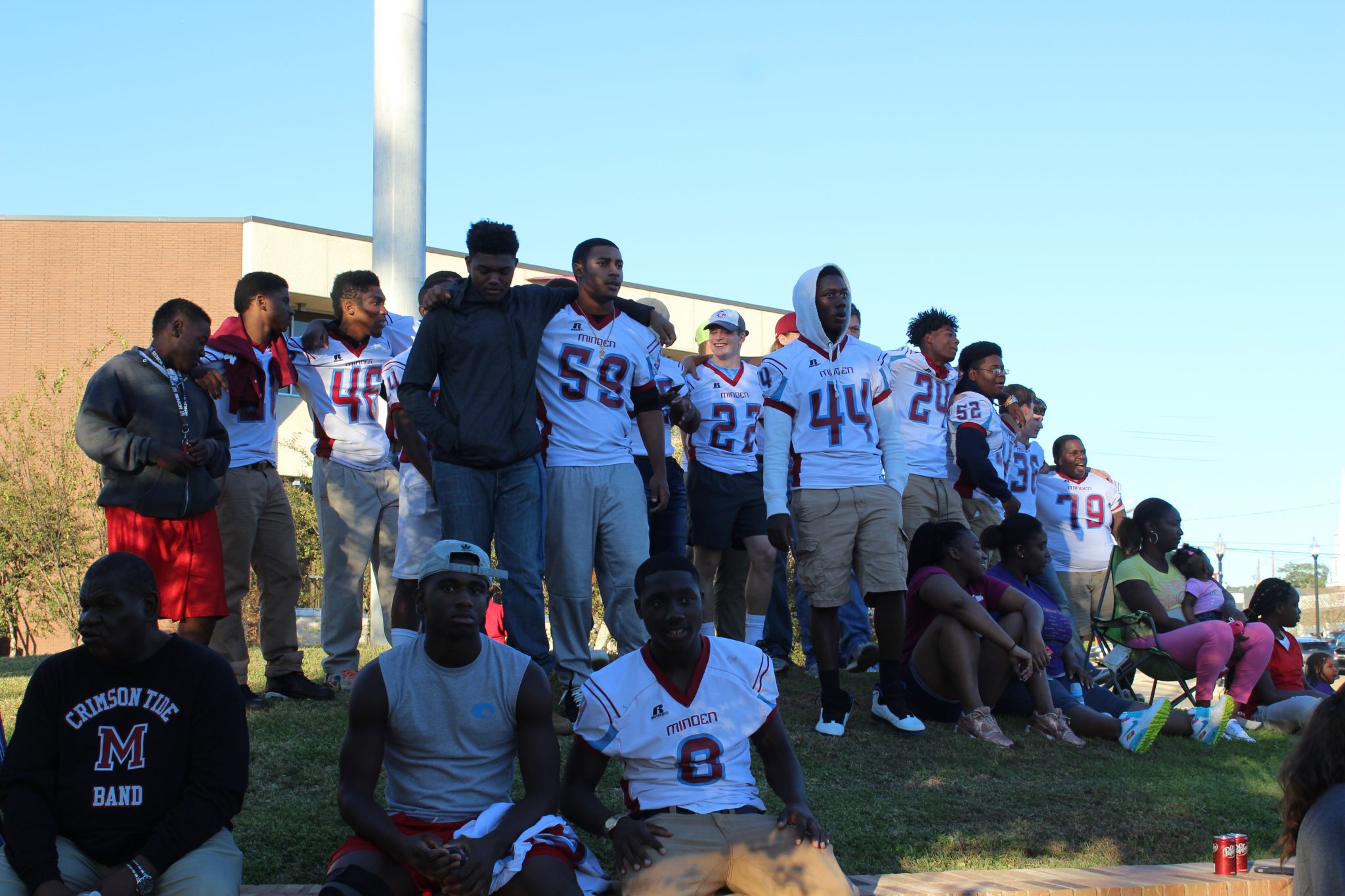 Large crowd turns out for MHS pep rally
A large crowd turned out downtown Thursday for a Minden High School pep rally, sponsored by Minden Main Street.
Tonight is homecoming for the Tide and festivities wil fill the day. At 3:30 p.m. Friday, the homecoming parade will roll through downtown Minden, at 5:30, the Minden High School Football Booster Club and Greater Minden Chamber will sponsor a tailgate party on Ash Street and at 6:15 all alumni – graduates from the classes of 1947, 1957, 1967, 1977, 1987, 1997 and 2007 – will walk onto the field. To meet this year's homecoming court, see the Minden High School Homecoming special inside today's edition.