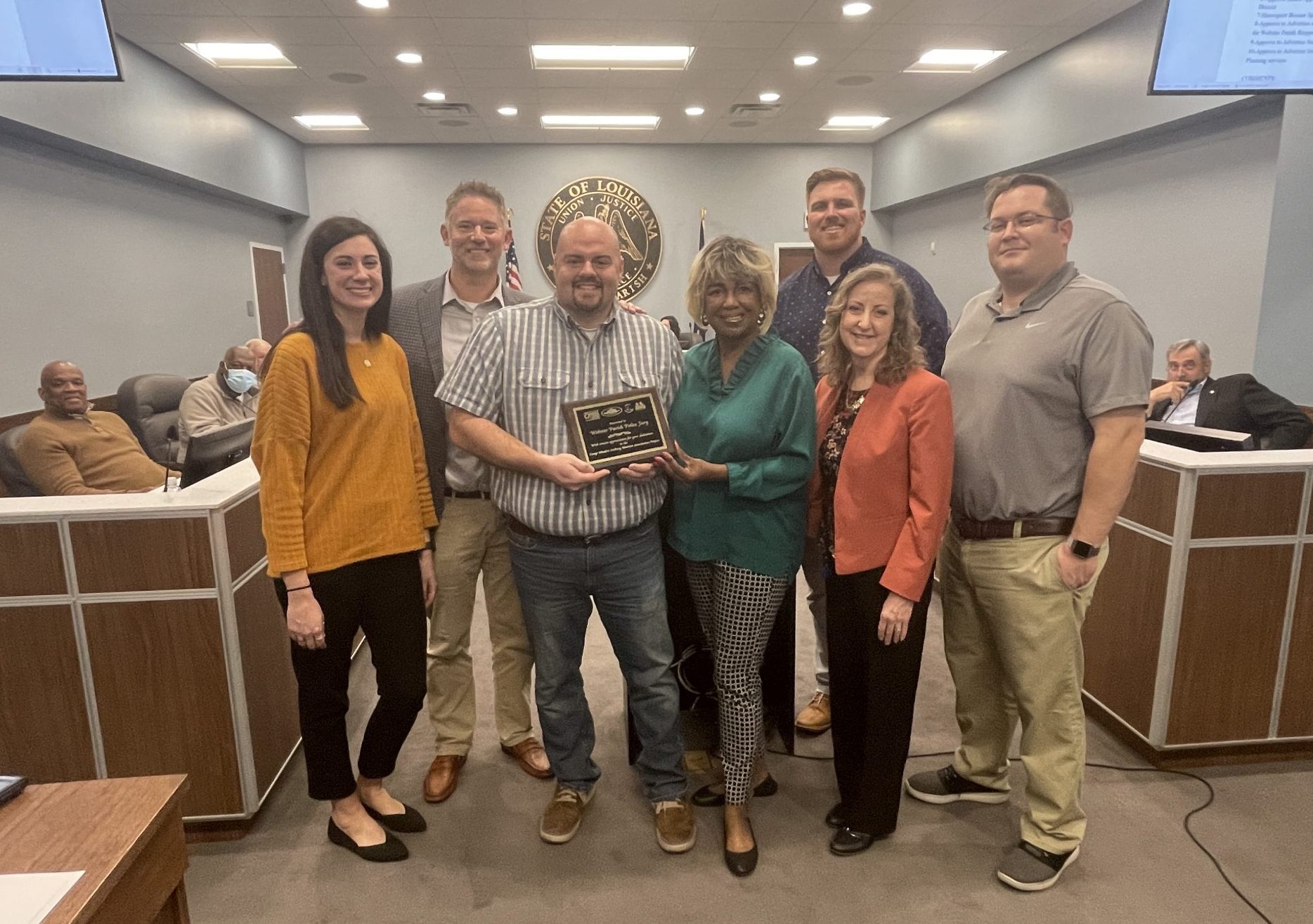 The Shreveport Bossier Sports Commission visited the Police Jury at their monthly meeting in order to convey their appreciation for their help in getting the Archery Shooter's Association to select Camp Minden as the location for their annual Archery Association Pro/Am competition.
They conveyed their thanks by bringing King Cake and a commemorative plaque presented by Executive Director of the SBSC Kelly Wells. The plaque was accepted on behalf of the Police Jury by Vice President Nick Cox.
The Jurors also gave credit where credit is due to Webster Parish Tourism for their help in getting Camp Minden selected as the location for the competition. The Jurors were also quick to credit their Public Works Superintendent Teddy Holoway for his help in making this a reality.
"A few months ago the Jury voted to collaborate with Bossier and Caddo parish on this event. Millings, donated by Camp Minden, needed to be laid out for the archery competition, which will also be an area for out-of-state vehicles to park in the event of an emergency," said Cox. "Bossier Parish told us they projected five to six days of work, and Teddy took care of it in three—in record time and with a great attitude."
The first Easton/Hoyt Pro/Am event will be held at Camp Minden April 21-24 of 2022. Archers from across the country will enter the competition and aim for cash prizes, trophies, and points going toward the prestigious "Shooter of the Year" award.