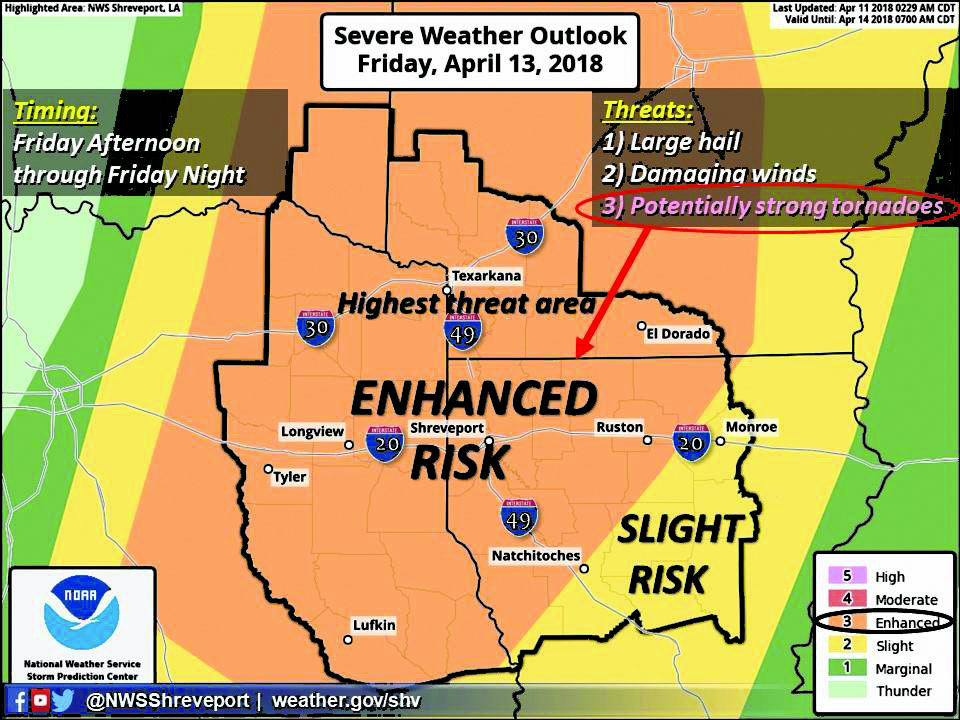 Damaging winds, hail, tornadoes possible Friday
While it may sound like a broken record, severe weather is once again headed to Webster Parish Friday.
The National Weather Service in Shreveport said a cold front will pass through the area Friday evening and into Saturday.
"This front will be accompanied by a very strong upper level trough which will shift east across the Plains late Friday on into early Saturday morning," the NWS said in a Facebook post Wednesday evening.
"The threat of severe storms with large hail, damaging winds, and potentially strong tornadoes will increase starting on Friday afternoon and continue through early Saturday morning."
In addition to severe storms, heavy rainfall and accumulation is likely. Most Webster Parish can expect 3-4 inches of rain between Friday afternoon and Saturday afternoon, the NWS said.
Last week, damaging winds, lightning, and rain blanketed Webster Parish, downing power lines and trees. At least one fire in Minden was attributed to a lightning strike at a home.