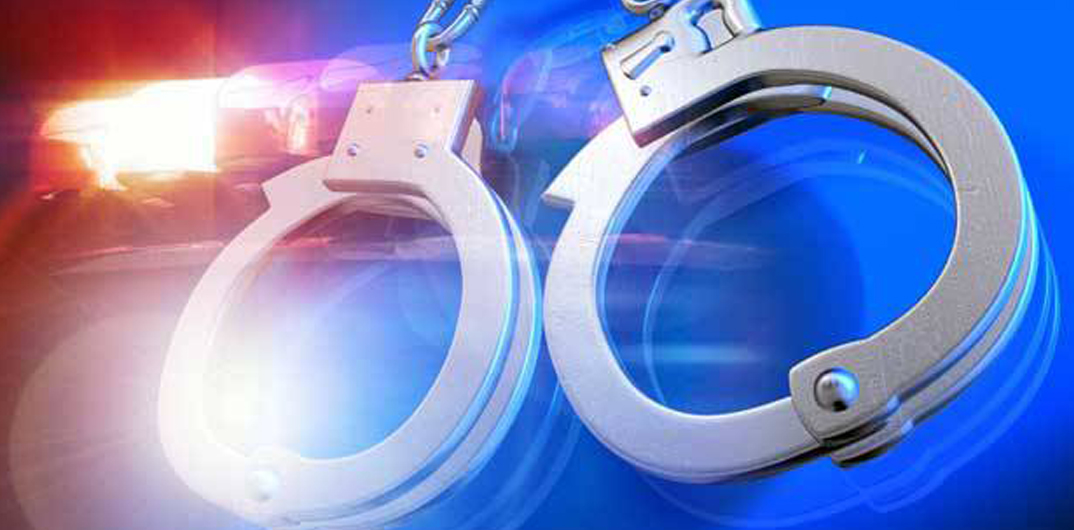 On the afternoon of November 29, multiple gunshots were fired in the vicinity of Peach Street and Talton Street, causing three nearby schools to go into lockdown.
A Minden police officer was on Talton Street, heard the shots, and immediately began searching for suspects. Both Minden police and Webster Parish sheriff's deputies were dispatched to assist. With unknown gunmen within walking distance of three schools, Phillips Elementary, Jones Elementary, and Webster Jr High were advised to go into lockdown mode as a safety measure.
"Once on Peach Street, multiple citizens confirmed my observation of hearing the shots and directed officers toward the Ewell Street and Plum Street area," the officer reported. "Once officers were in the area, two male subjects (later identified as Serderrick Harris and Gene Kemp) were observed fleeing the area on foot.
"During this time, units from the Webster Parish Sheriff's Department were able to apprehend Kemp as police officers continued to pursue Harris. As Harris continued to evade law enforcement, he threw a black backpack he was observed wearing. Officers continued to pursue Harris from Peach Street toward Talton, though he was able to elude officers. A perimeter was set up which resulted in Harris doubling back toward Peach Street and eventually emerging [in the 700 block of Plum Street].
"Harris was confronted [in the 700 block of Plum Street], which resulted in him running to the back of the residence and making forced entry to gain entry to further evade officers. Once inside, he was confronted by the homeowner. Harris instructed the homeowner to be quiet and not inform law enforcement that he was inside. The homeowner exited the residence and informed officers that Harris was inside the residence."
The officers set up a perimeter and brought in K9 Officer Brams. With K9 Brams on a 30-foot leash, the officers entered the residence in tactical formation. Using K9 Brams, they were able to track Harris to the master bedroom. Harris had refused to comply with the K9 announcements which warned that the dog would soon be deployed. K9 Brams was allowed to enter the room.
"Shortly after doing so, yells and screams were rendered from Harris in the back room. Officers then instructed Harris to come toward officers. He failed to comply. Officers then proceeded to the room and observed K9 Brams making contact with Harris."
Once Harris was handcuffed and had the dog removed from him, he was treated for the bite by medical personnel and then taken into custody.
Kemp was booked on drug charges by the sheriff's department. Harris was charged with home invasion, simple criminal damage to property (for trying to break out of the room through the ceiling), resisting an officer with force, and obstruction of justice. He was also charged with possession of marijuana, possession of ecstasy, possession of meth, and possession of drug paraphernalia for the contents of the backpack he discarded.
As it turns out, neither of these men had anything to do with the shots that had been fired.
Officers continued their investigation, looking for the shooters.
They discovered an abandoned vehicle parked on Plum Street. "Officers observed an AR-15 rifle in the rear of the vehicle along with several spent casings," the officer reported.
The vehicle was registered to Jocquez Lott, 21. Lott was detained and transported to the police station.
"During an interview, Lott stated he was involved in an altercation with a subject on West Todd Street in Minden," the officer said. "After the altercation, Lott along with Timothy Jackson Jr. [23] and Collin Harris [20] proceeded to Peach Street where they located the subject he was involved in an altercation with. Lott stated he was driving with Jackson in the rear and Harris in the front passenger seat. Lott stated he had a handgun and Jackson had a rifle. Lott stated that Jackson opened fire on subjects on Peach Street. The three then fled the scene in the 2005 Pontiac driven by Lott. Lott stated the three [of them] abandoned the vehicle on Plum Street and then fled on foot."
After obtaining a search warrant, the vehicle was searched and officers found a Diamondback AR-15 rifle, Lott's ID, and 11 spent .223 casings.
Collin Harris was charged with illegal use of a weapon and criminal conspiracy to commit illegal use of a weapon. Lott was also charged with illegal use of a weapon. Timothy Jackson turned himself in on December 1 and was charged with illegal use of weapons and conspiracy to commit illegal use of weapons.