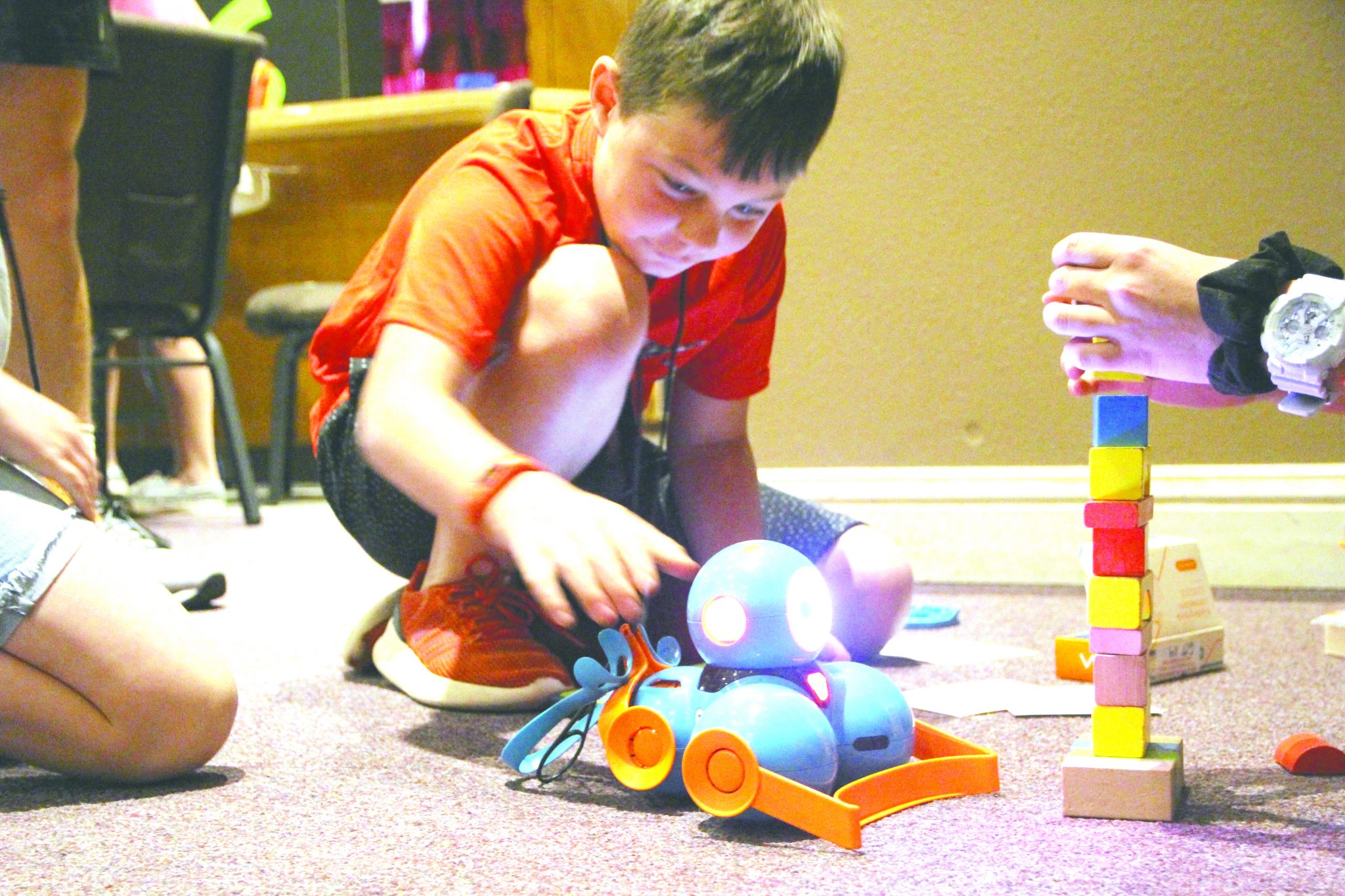 Local robotics camp teaches students the fun in robotic technology
Some Minden students are learning technological skills at a Robotics Summer Camp this week. Amanda Greer and Olivia Sebald are hosting their second annual camp to present a myriad of Science and Technology experiences to kids.
Both educators have coached robotics teams for Webster Parish schools. They learned about a camp offering these skills in New Orleans two years ago and decided students in Minden needed the same opportunity.
The 27 elementary and middle school students are making inventions with snap circuits, coding, programming robots, and creating stop motion animation videos. They will also learn to code music later in the week. The organizers have worked to expose coding to kids in multiple ways.
"There are thousands and thousands of jobs every year that go unfilled because they don't have graduates in science or a field similar to that. If a child is never exposed to it, they're never going to know if it's for them or not," Greer said.
There's also additional assistance provided by high school students who are fulfilling their volunteering requirements for Honors English by helping students at each station.
"We're very thankful for them. They're doing awesome and it lets us move around and troubleshoot if we need to," said Greer.
Students visit various stations throughout the day to explore the possibilities. At one station, they code a robot to toss blocks. At the snap circuit station, they work with lights, cups and other supplies to make their own creation.
"It's going to ignite their interest in different ways," Sebald said, "It's like a taste test of all of the different ways it can be used."