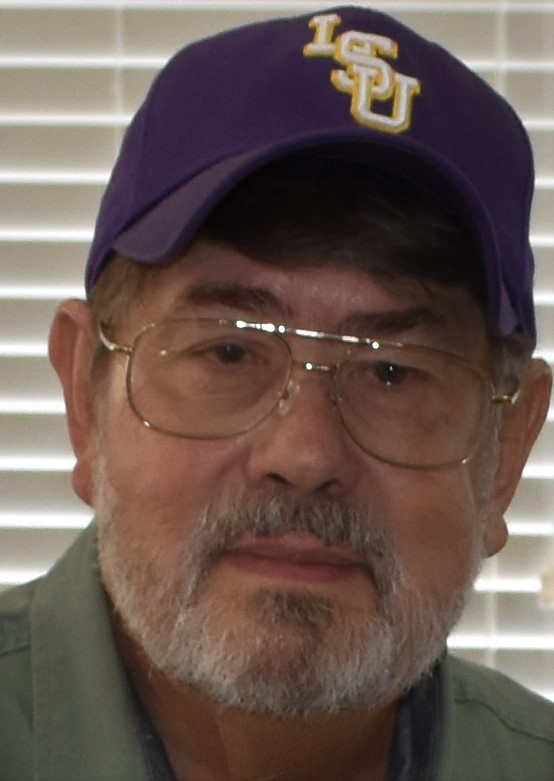 Memorial services for Thomas (Tommy) M. Miller will take place Saturday, June 26, 2021 at 10 a.m. at Gardens of Memory in Minden under the direction of Rose-Neath Funeral Home in Minden, Louisiana. Rev. Keith Marriot will officiate.
Tommy was born Sept. 24, 1947 in Minden, LA and passed away May 31, 2021 at The Carpenter House in Shreveport after a valiant struggle against lung cancer. He was 73.
Being the son of an Air Force officer who traveled with his family all over the United States and Europe took Tommy away from his hometown. However, two different stationings at Barksdale AFB gave the kids a shot at a normal life. Tommy was a member of Scout Troop 35, sponsored by Lakeview Methodist Church, where he won the title of "Best Camper" during field exercises.
But baseball ruled! In the Minden Little League baseball 10-11-year-old division, he was named "Most Valuable Player" in his league. In 1960, Tommy hit the first homerun of the season for his Phalsbourg AFB (France) Little League baseball team, the Pirates, where he both caught and pitched. He went on to play on the All-Star team which won their division title "by a fine play at home when catcher Tommy Miller made the third put out, giving Phalsbourg a 4 to 3 win." In 1961, the Millers were transferred to Toul-Rosieres AFB (France), where Tommy graduated from the eighth grade. From there, the family transferred to Bergstrom AFB (Austin, TX) where Captain Miller and the USAF were put on alert during the "Cuban Missile Crisis."
From Austin, Major Miller brought his family back to Minden to stay. It was American Legion ball, Minden High School ball, City League softball, and Minden Redbirds semipro baseball from there on out. In American Legion baseball, Tommy was known as a "homerun slugger" and an RBI maker. He contributed to the Crimson Tide's District 1-AA baseball championship title in 1965. After graduating from Minden High School in May of 1965, he went on to play semi-pro ball for the Minden Redbirds. In January of 1976, Miller was named president of the Minden Adult Basketball League.
After attending Northwestern State University, Miller began his working career at what was then Arkla Gas Company in Minden. He retired as shipping manager for Inland Container Corp. He loved fishing, hunting, and most especially, cooking. His favorite thing was buying tons of candy for his grandkids during the holidays, then sending them home with their parents. He was a member of the Minden Presbyterian Church.
Tommy was preceded in death by his parents, Major W.S and Leatrice Miller; and his sister, Janet Miller. He is survived by his sister, Marilyn Miller of Minden; a daughter, Lexi Hutchinson and Ben Ray of Shreveport; a son, Lance Miller and Jessica of Shreveport; four grandchildren, Jade Hutchinson of Denton, TX; Grace Miller, Hudson Miller, and Hayes Miller, all of Shreveport; a special friend and fishing partner, Mimsy Spells of Shreveport; the mother of his children, Judy Willett; his two best friends and fishing buddies, David Pullman and Ricky Pullman; and many beloved cousins.
The family would like to thank Dr. Manish Dhawan and his staff, the staff of STAT Home Health, Jay Fussell and the St. Joseph Hospice staff, especially Jessica and Mary; and the staff of The Carpenter House in Shreveport for their helpful and caring attitudes during the past year and a half.
Memorials may be made to the American Cancer Society, St. Jude Children's Research Hospital, or the Minden Presbyterian Church.
Rose-Neath Funeral Home
211 Murrell Street
Minden, Louisiana 71055
(318) 377 3412