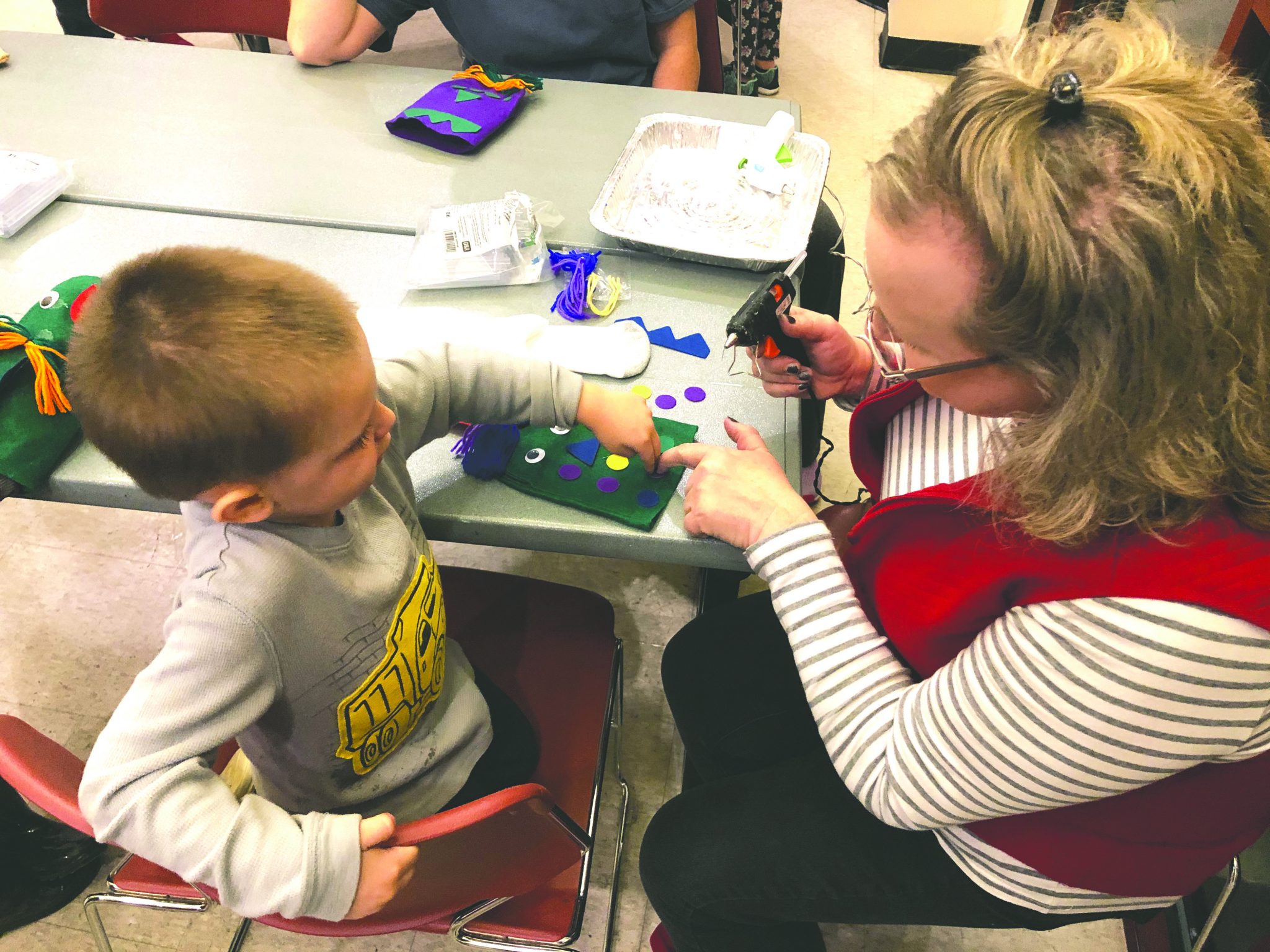 Monday evening, the Webster Parish Library held a Tinker lab, which is an opportunity for children attending to make different kinds of arts and crafts.
"Tinker Labs is whenever we put out all kinds of stuff for the kids to come in and create whatever they want to. A lot of times we'll use leftover supplies from crafts and things that don't really go with anything else," said Jennifer Heard, an employee working in Children's Services at the Webster Parish Library.
This week they were making hand puppets with a cloth glove, hot glue, and a variety of different crafting items strewn about the tables. While it may be hand puppets this week, Tinker Labs tries to do something different each time.
"We try and do a different thing each month, but we use a lot of the same stuff each time trying to get them to use their imagination and create something really fun and unusual. In the past we've done a Peep invasion when it was Easter where the kids made dioramas of their favorite books with peeps," said Heard.
Tinker Labs typically takes place one or two times a month on the second and last Monday of each month from 6 p.m. until 7 p.m. People can check out the Webster Parish Library Facebook page in order to find out more about this and other events taking place at the Library.