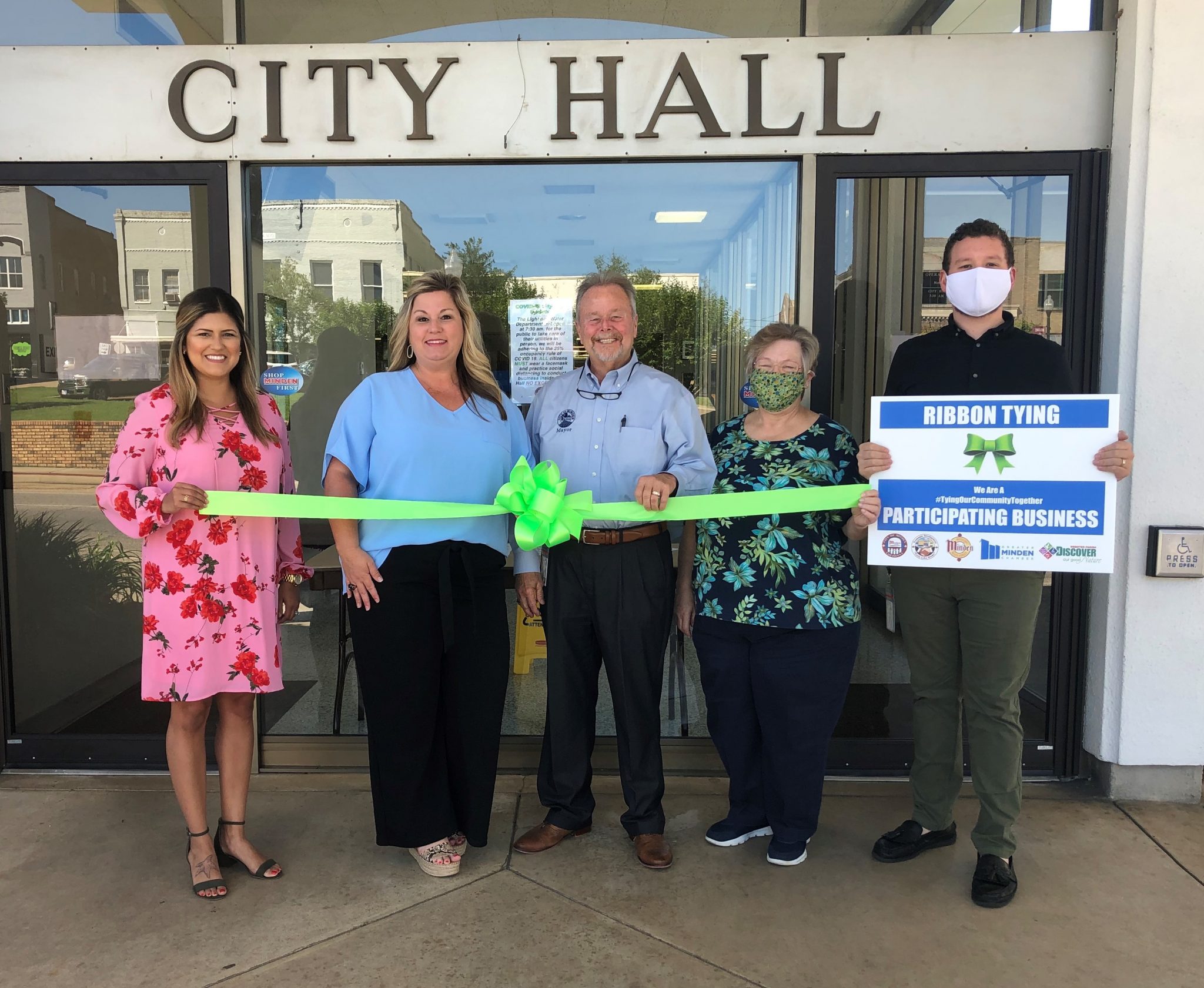 The Greater Minden Chamber, in partnership with the City of Minden and the Webster Parish Convention and Visitors Commission, have started a campaign titled "Tying Our Community Together," with a focus on bringing the community and it's businesses together during the beginning phases of re-opening.
"Tying Our Community Back Together is a campaign that the Minden Chamber of Commerce, along with our partners Minden Main Street, Webster Parish Tourism, and the Minden Economic Development department, created to get our community back as one again," said CEO/President of the Greater Minden Chamber, Jana Morgan.
For the campaign, all businesses will be given two ribbons once they have notified the Chamber that they would like to participate. Businesses can then take videos and photos of themselves tying the ribbons and posting them on their social media pages in order to let people know they are involved with the campaign.
Once it is safe to publicly meet again, the Chamber will then hold a ceremony in Downtown Minden where all of the businesses will gather downtown and celebrate an official ribbon cutting together.
"The businesses will bring their ribbons that they tied together to start the campaign, and we'll all join together and tie our ribbons together and become one community again," said Morgan.
The director of Minden's Economic Development Department, Phillip Smart, said, "I think it's a great idea that Jana came up with and we're happy to partner up with her.
Normally you see the cutting of the ribbons, but the tying of the ribbons represents coming back together, reuniting, and making our local community and economy thrive. I'm excited about it."
Businesses wishing to contact the Greater Minden Chamber in reference to the campaign can call their offices at 318-377-4240 or email them at president@mindenchamber.com.