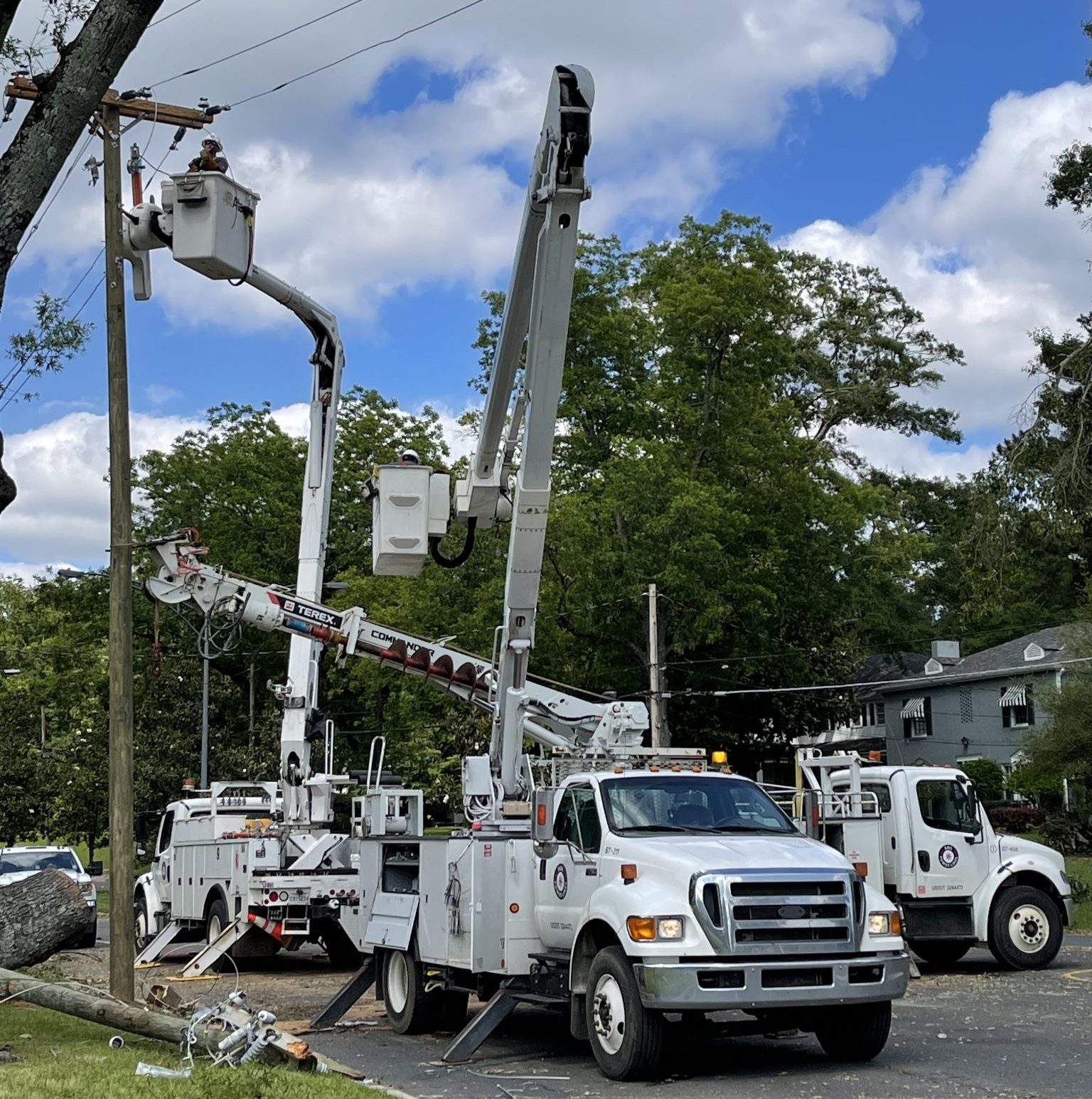 Friday morning Minden was hit by an unexpected tornado, uprooting trees and bringing down power lines throughout the city. After a weekend of hard work, city crews have cleared most roadways and have restored power to most city residents.
"Minden, we're very resilient. When something happens to our city the whole community pulls together. Our line crews, our street department, our fire department, and different entities throughout the parish all pulled together and we got everything shored up," said Mayor Terry Gardner.
"The whole city was hands on deck. When something like this happens, we don't look at things and say that's not my job. We find out what needs to be taken care of and get it done."
Gardner stated that if there are still some residents without power, it's because the City has not been made aware of it yet, and to call 318-377-2144 and connect with the power plant to request services be reinstated.
He also mentioned that if the weather head had been pulled loose during the storm, then the homeowner needs to call for an electrician to reconnect it before the city can restore power.
The Mayor estimated that it would take about a month to fully clear public properties that need to be cleaned of debris.
Homeowners are responsible for tending to their own properties, though they can call the city at 318-377-2144 and request their debris be picked up. The pile cannot be over the size of 8ft x 8ft x 8ft.