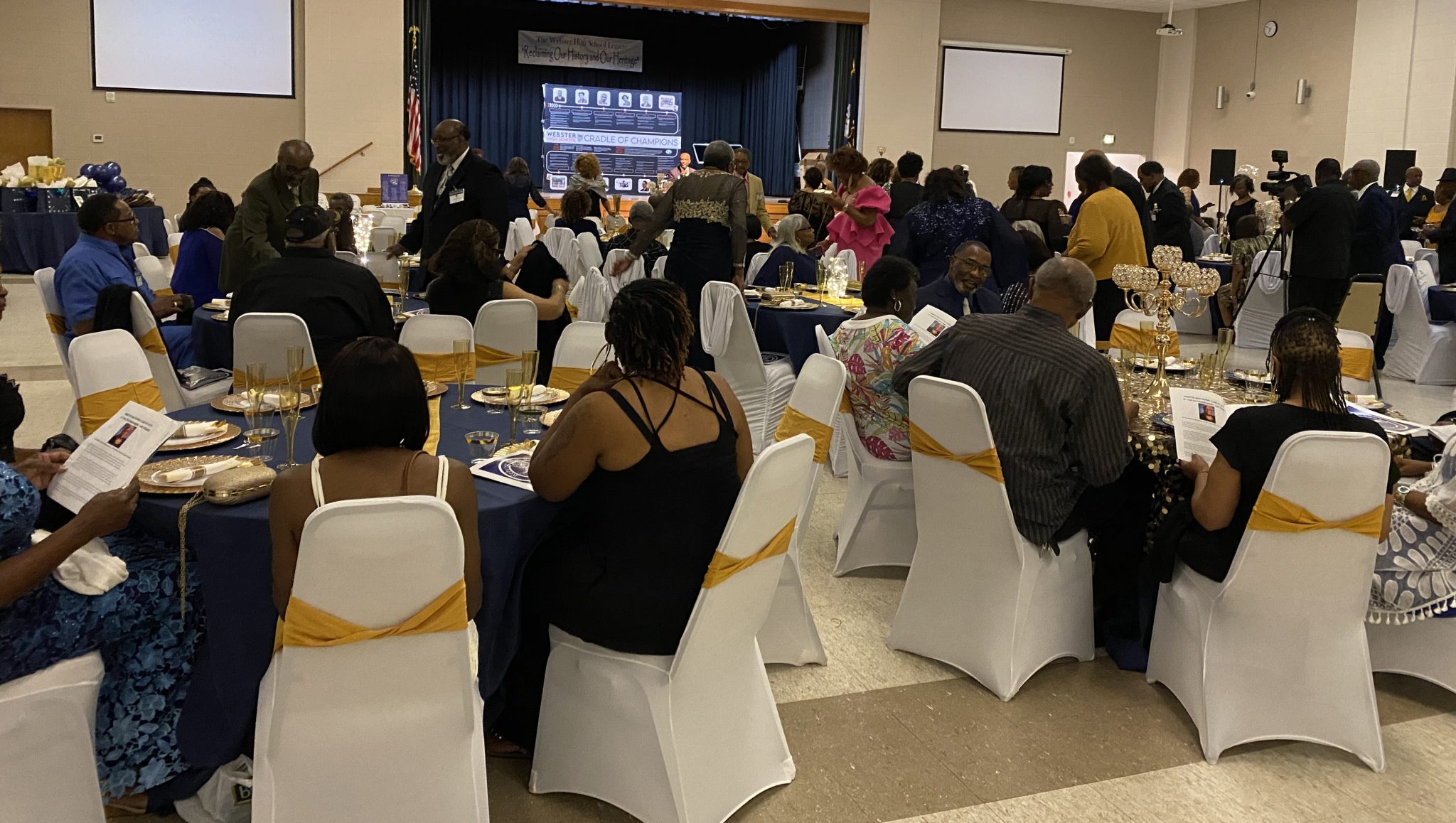 Webster High School's Class of 1973 held its 50th reunion this past weekend, with events on Friday, Saturday, and Sunday.
Saturday night, there was a banquet held at the Minden Civic Center where Mayor Nick Cox read a proclamation declaring the whole week as Webster High School Class of 1973 50th Class Reunion Week.
"What a legacy. A lot of people in Minden have pride for Minden High School, but there's no Minden High School today as we know it without Webster High School," said Mayor Cox. "I look around this room and see so many people that I know who have shaped this city, shaped the community, shaped the states. Only on the other side of Heaven will we know the impact that the graduates from Webster High School have had."
The guest speaker of the evening was Mrs. Ruby Musgrow, graduate of Webster HIgh in 1958 and an educator since 1962. Mrs. Musgrow has taught science, primarily chemistry and physics, to generations of students in Minden, and she is still teaching even though she is now 82 years old. "I'm grateful for my Webster High School experience," said Mrs. Musgrow. "I was a student there from 1954 until 1958, and a teacher from 1963 until 1974. I attribute the stature of Webster for many years, its golden years, largely to the vision, discernment, and determination of one man: W. Leon Hayes. It was my first life lesson from my school years that one person with these qualities can make a difference, can change history." Mrs. Musgrow closed her speech by noting that the newest generation has lost some of the pride and determination of previous generations, and she exhorted her former students to do what they can to help. "It's evident that the drive to be the best has somehow been lost. Without that drive and that nurturing from people who believe in them, many of our children will not fare well in this new society.
"They need to know their true history, for we can only know where we are and where we're going, if we realize where we have been.
"There's strength in numbers, so it is vital that each one of us do what we individually can."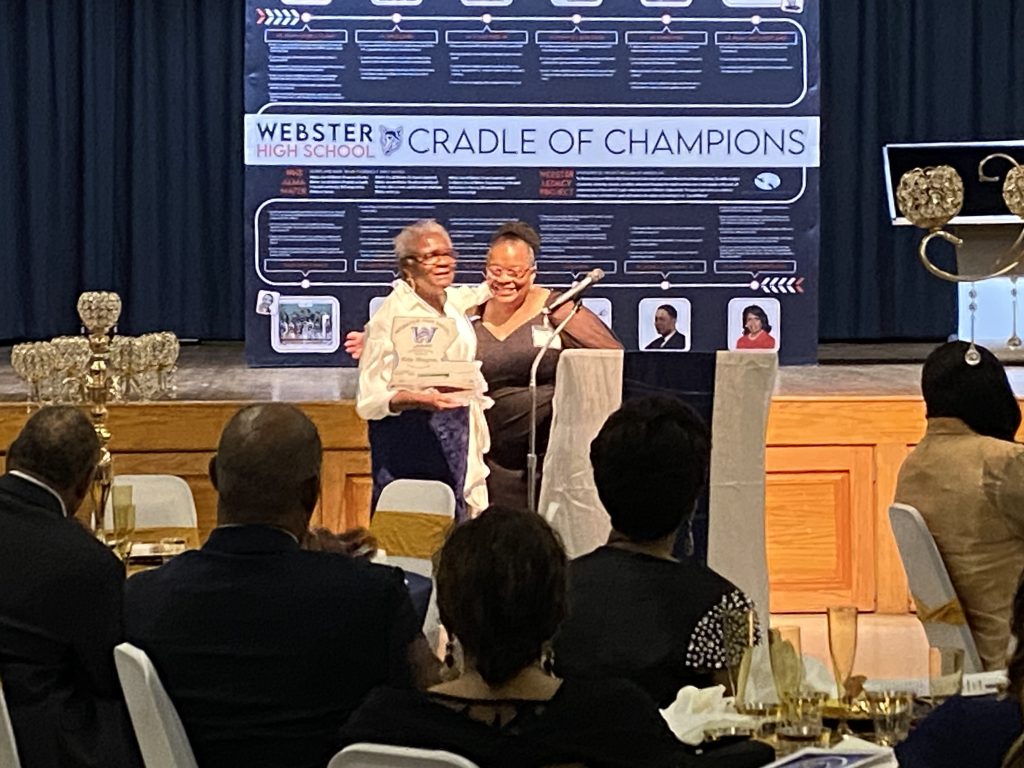 Near the close of the banquet presentations, Darrell Hamption revealed the audio/video upgrade which has been made to the Webster High School Cradle of Champions display that aims to teach current and future students about the achievements made by graduates of Webster High School. The video reviewed the very beginnings of the school and followed its development into the best black high school in Louisiana.
Graduates of Webster High School have had lasting impacts on this community as well as in communities across the United States. It is a testament to how excellence can be achieved through those same qualities Mrs. Musgrow spoke of: vision, discernment, and determination.