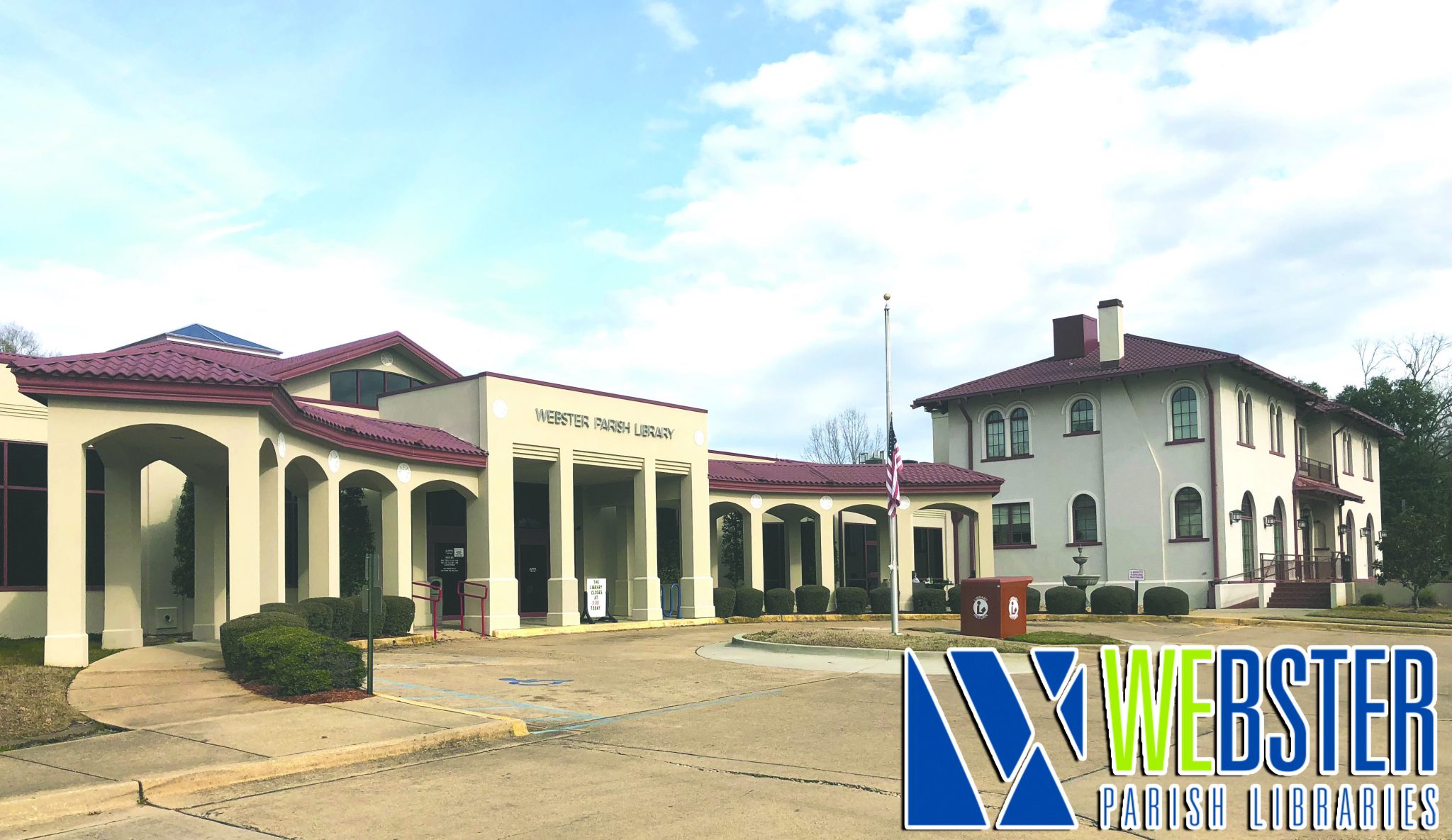 Today the Webster Parish Library will be hosting its 90th Anniversary at 2 p.m. in the Stewart Center. They would like to invite the public in celebrating 90 years of public service.
"The Webster Parish Library is a place where anything is possible. A place where anyone can attain a new skill, research their history, or go on a literary adventure. In this great place, we come together to expand what we know with those around us," read a brand statement from the Webster Parish Libraries.
Julie Everette will be appearing on behalf of Congressman Mike Johnson to present the Webster Parish Library with a Congressional Commendation for 90 years of service.
Local historian John Agan will also be there making a presentation. The topic will be that of the history of library throughout the years since its inception.
The Webster Parish library will also be revealing their new logo, which will appear on a cake that will be available at the event. The logo is designed by one Patrick Miller.
"We hope many will join us in celebrating the library system's 90 years of service," said Webster Parish Library's Director Savannah Brown.