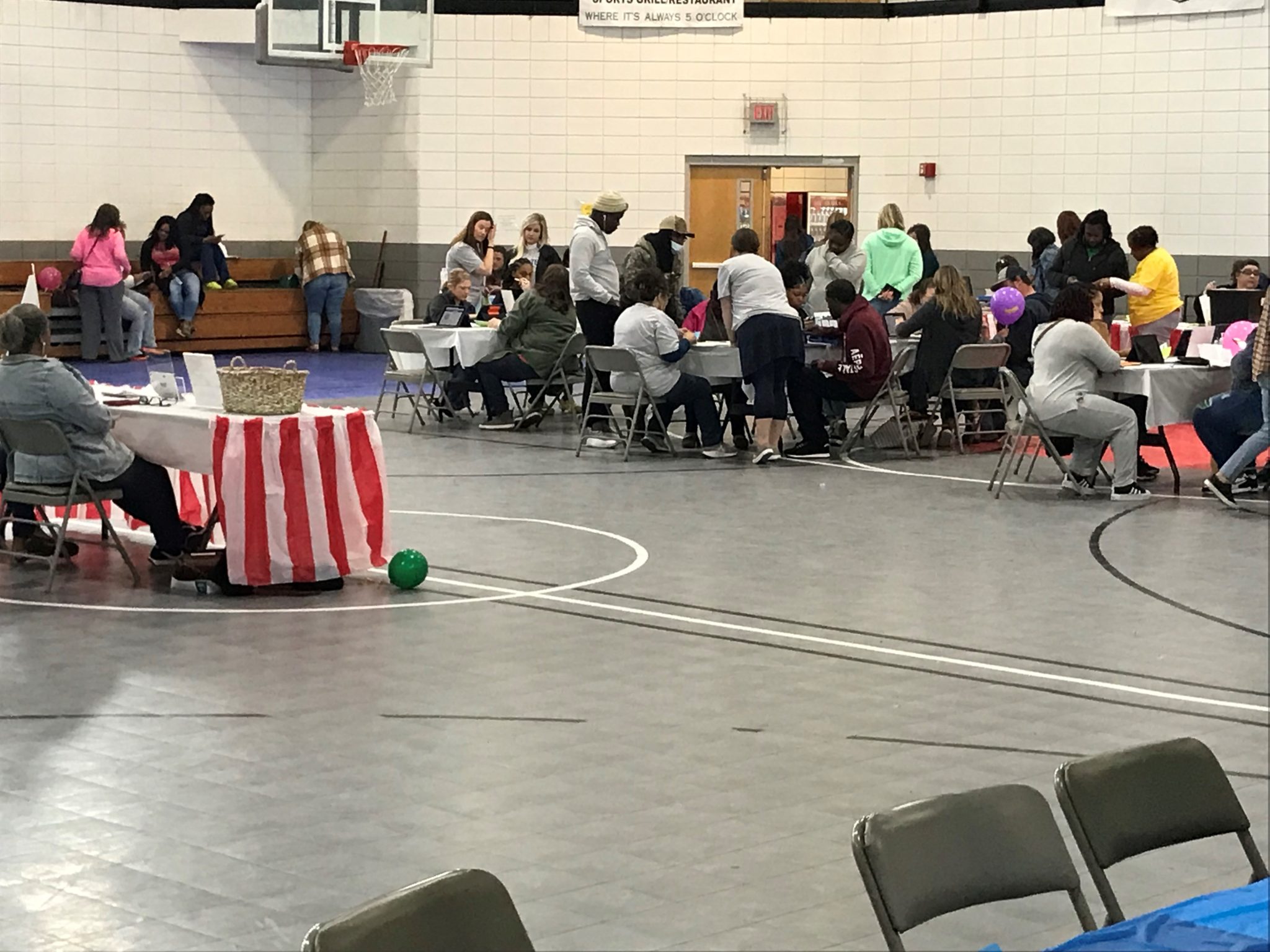 MINDEN, La. — Registration for Webster Parish's Ready Start program is now open. Webster Ready Start provides access to high-quality learning experiences and programs for children from newborn to five years old. The program helps prepare young students for kindergarten. Studies show that children prepared for kindergarten have a better chance of not repeating any grades and of eventually graduating from high school.
Registration began today with an event at the Minden Rec Center. Workers were on hand to help parents with the registration process. A similar event will be held on Friday, March 24 in Springhill. That event will be at the Frank Anthony RV Building, located at 301 West Church Street. Parents can stop by and register their child from 9am to 2pm.
Parents attending the registration event need to have their child's birth certificate, Social Security card, an updated immunization record, parent's drivers license, two current proofs of residence (utility bill/mortgage/lease), 2 current consecutive paychecks for each adult in the household, SNAP, Medicaid or DCFS if applicable.
If you cannot make the registration event, you can register online at WebsterReadyStart.com. You can contact the Webster Ready Start office at (318) 377-3099 if you have any questions.
Ready Start is also a benefit to parents and businesses. Parents are able to work while their child is in the program. For local businesses, the program expands the available workforce. It also reduces the amount of time that working parents spend away from their job.
Businesses interested in becoming a Ready Start partner could receive tax credits. Plus, the program receives a dollar-for-dollar match on that investment.
Media inquiries can be sent to Ed Walsh at ewalsh@rpagency.com.