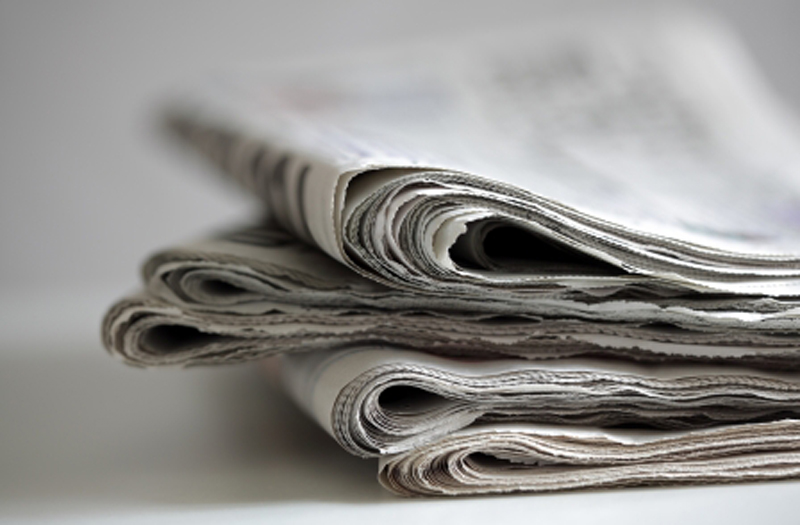 UPDATE: "Due to Tropical Storm Christobal approaching, testing dates have been pushed back a week. The following dates are for week one of testing. We will wait to post week two dates due to the possibility of having to move them again," stated the Wester Parish Office of Homeland Security & Emergency Preparedness.
The new dates have been updated in the story and OHSEP will be updating the dates for week two as soon as they can.
Friday, Minden and the state of Louisiana as a whole entered Phase 2 of re-opening. While this is a sign that Louisiana is flattening the curve and reducing the amount of hospitalized COVID-19 patients, it doesn't give everyone the go-ahead to return to life as it once was.
Social distancing and mask-wearing while out in public are still strongly advised, and those that are still deemed high-risk should continue to stay home.
In order to ramp up it's testing capacity, Webster Parish will be partnering with the National Guard and set up three testing sites across Webster Parish.
"We're going to set up three sites in the parish. The south end of the parish will be at the Minden Fair Grounds. The middle of the parish will be at the North Webster Lower Elementary in Cotton Valley, and on the north end we're partnering with the Springhill Medical Center," said Brian Williams, Director of the Webster Parish Office of Homeland Security.
"The difference between this testing and the testing currently going on in the parish is first off, this testing is completely free, you just have to be 18 and have an ID. You don't have to have a doctor's order to get the test, and you don't have to be symptomatic."
A press-release from the WPOHSEP states, "As Louisiana moves into Phase 2 on Friday, June 5, 2020, free drive through testing will be offered to state residents who are 18 years or older with a valid ID. All persons will stay in their vehicle while the test is conducted. The test sites will be set up by the Louisiana National Guard."
There will be 50 tests available on a first come first served basis. Webster Parish will host testing from 8:00 a.m. until 11:00 a.m. at the following locations for week one:
1. Wednesday, July 1, 2020 at the Minden Fairgrounds, 800 Goodwill Street, Minden.
2. Thursday, July 2, 2020 at the N. Webster Upper Elementary School, 6245 Hwy 160,
Cotton Valley.
3. Friday, July 3, 2020 at Springhill Medical Center, 2001 Doctors Drive, Springhill, LA.
More dates will be announced in the future for week two of the program.
Williams had some good news to share regarding Webster Parishes COVID-19 numbers. Monday of last week Brian stated, "Our current numbers from day one are 114, but once you take off all the people that have been positive on that list for a month or two, there's only twenty-seven within a fourteen-day window that could still be positive in the parish, which is good that we have that low a number in our parish," said Williams.
He also stated that the total number of COVID-19 deaths among Webster Parish Citizens is five and that currently, the parish is seeing two new cases every other day.
While Phase Two has mainly allowed businesses that have already opened back up under phase one to do so at 50% capacity, one aspect of summer life for kids that many thought wouldn't happen this year could potentially make a return.
"New things that will be open are schools and youth activities, summer camps, that sort of thing," said Williams. However, based on the CDC guidelines that he was referring to, summer camps would not be able to have their campers stay overnight.
Gov. Edwards office also released a roadmap highlighting some of the broader changes that would be happening under Phase 2 of re-opening.
"In Phase 2, churches, places of worship, and many more businesses will be able to operate at 50 percent capacity with social distancing, masks for public-facing employees, and increased sanitation. In addition, the state strongly recommends that businesses consider offering temperature checks before a person can enter and posting the symptoms of COVID-19 outside with a request that symptomatic individuals not enter," the statement read.
"Phase 2 in Louisiana will last at least 21 days. Because more businesses will be open to more patrons and because the CDC has clarified that the illness is most likely to spread through the air and not on surfaces, the order will strongly encourage individuals to wear masks whenever they are in public and will recommend that people who enter businesses that are not taking proper precautions consider the risk to their health and their family in doing so."
As far as the City of Minden is concerned, they will continue to keep their commons closed to the general public except by appointment. Temperature checks will continue to take place upon entry and masks are to be worn by those entering the building.
The hold on the payment of utility bills will last throughout June, but regular payments will go back into effect on July 1. "We will go back to business as usual, and people will have to pay their late fees, and we'll do cut-offs if people don't pay," said Gardner.
"What we will do is work out a payment plan with them over a three month period where they can get caught up on their bill."
Gardner also stated that the Recreation Complex will be somewhat open, with the caveat of city pools, waterparks, and public restrooms remaining closed for the remainder of the summer.
He also stressed once again the importance of people not forgetting to take the proper precautions that have allowed Louisiana to curb the spread of the virus in the first place.
"We need to remind everybody when we get into Phase Two that it's not a race, everyone coming out of the gates doing what they want to do," said Gardner.