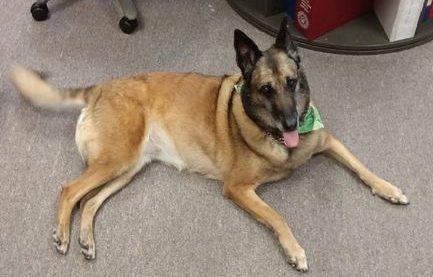 Monday afternoon the Webster Parish Sheriff's Office announced the passing of their K9 Cyndi. Cyndi passed away on Saturday, June 12th, 2021, surrounded by her beloved handler Maj. Robert Hayden and family. She was 14 years old.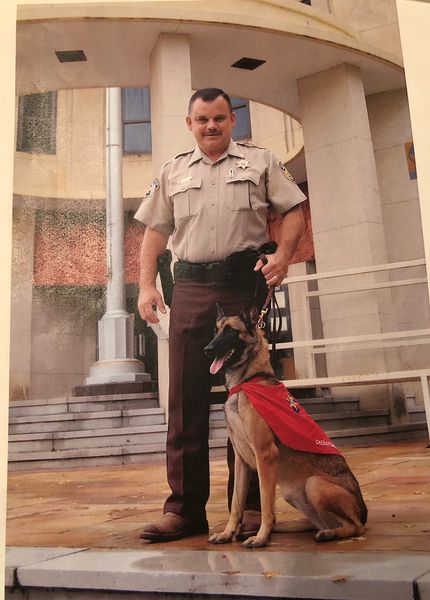 "It is with deep sadness that we announce the passing of K9 Cyndi. Cyndi began her career with the Webster Parish Sheriff's Office in 2008. During her service Cyndi was instrumental in numerous drug seizures and arrests. In her later years Cyndi became the unofficial Office mascot and often participated in demonstrations at schools and community events. Please keep Maj. Hayden, his family and our entire Office in your thoughts and prayers as we mourn the loss of Cyndi," a statement from the Official WPSO Facebook page read. 
Sheriff Jason Parker also commented on the passing of Cyndi, stating, "It's a very sad time for us at the Webster Parish Sheriff's office, and especially for Maj. Robby Hayden, who was Cyndi's handler for the past 14 years. Just a special dog that loved everybody. She was very personable. She was very easy for the kids to get around at the schools. Not a lot of K9 dogs were like that, but she was one of those dogs."
Sheriff Parker stated that Cyndi holds the K9 record for largest drug seizure in Webster Parish for a 450 pound drug seizure that took place along I-20. "I don't know of another K9 in Webster Parish that's located that big of a drug arrest," said Sheriff Parker.
He also spoke of the close relationship Maj. Hayden and Cyndi had developed over the 13 years of service they shared together.
"That was his best friend. That was his partner for many years. I'm sure they've had a lot of conversations together, a lot of time together, and experienced a lot of highs and lows in this job together," said Parker.
"She was just like one of us. When Robby would get up in the morning and throw on his uniform, she expected to get in that vehicle and get to work. She felt like she needed to be in that unit and go out and serve the citizens of Webster Parish like anybody else."