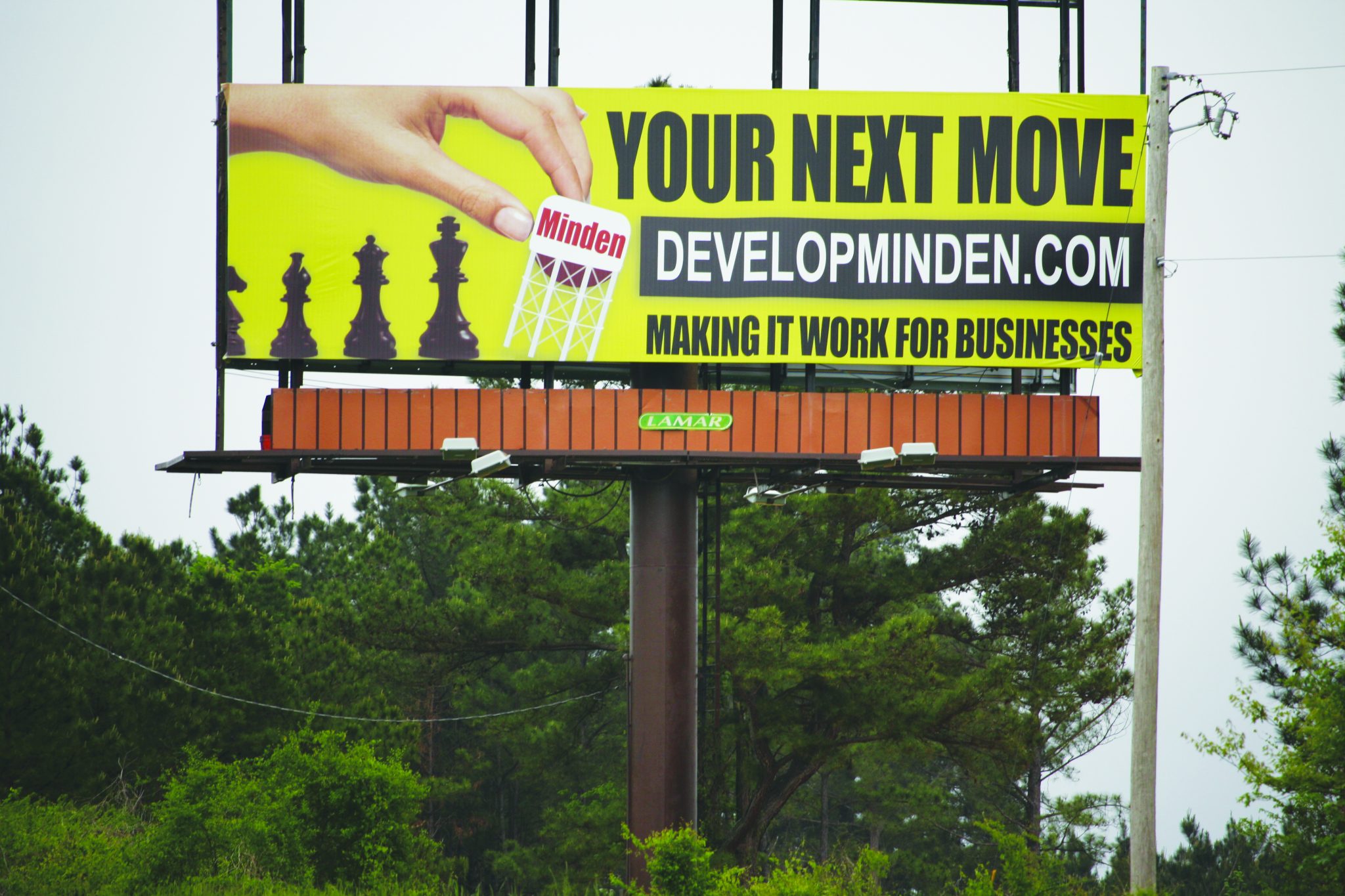 Minden Economic Development purchases I-20 billboards
The City of Minden has put up two new billboards on Interstate 20. Located near the Haughton area, the billboards are designed primarily to attract business investors.
Minden Economic Development Director James Graham said this is the first time the city has "put itself out there" in this way.
"When I arrived in Minden two and a half years ago, I discovered business people in Shreveport who did not even know where Minden was," Graham said. "It is very possible to pass Minden on I-20 and not even know that there is a community here. They