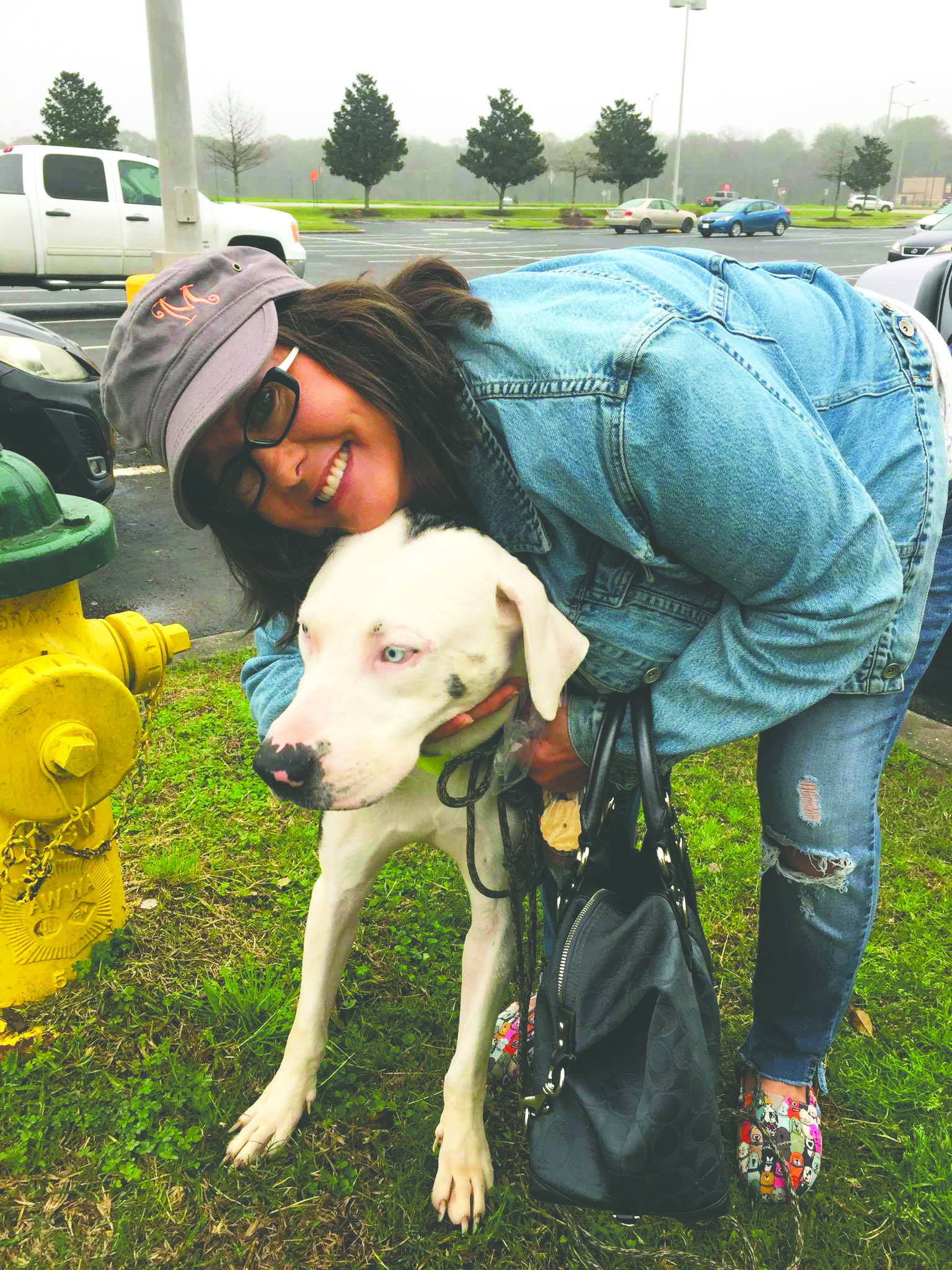 Deaf dog finds new owner in New York
SPRINGHILL – Back in May of 2018, Bruno was one of many strays being held at Stewarts Veterinary Hospital in Sarepta.
With the help of Michelle Benson, dog lover and volunteer for Lumberjack Rescue, a concerned citizen was able to take Bruno in, while that may sound like the end of the story it was actually just the turn of a page.
Only a few months later, Benson was contacted about Bruno again, this time seeking help to have him vetted. It was at that time they realized Bruno was deaf and decided to register him with Deaf Dogs Rock, a non-profit corporation, formed in 2012 in the state of Virginia, whose mission is to not only aid deaf dogs but to assist and educate their owners as well.
A few more months passed and Benson was contacted on Bruno's behalf yet again, only this time there wasn't an "easy fix".
"The lady who had Bruno reached out to me again because her situation had changed, and she unfortunately was going to have to surrender her dogs," said Benson. "So, I then started on the search to find Bruno a place to go, and I took him while the other dogs were rehomed."
Benson noticed straight away that Bruno was not in the best health. He had to be vetted and was found to have a severe case of hookworms and his heartworm status had changed.
Once that was taken care of, the networking began and Bruno's story was shared by Lumberjack Rescue via Facebook.
The post was spotted by a woman who was a long time supporter of the Rescue, previously having lived in Bossier City and currently living in New York.
After a thorough background check, Benson found that not only did this woman seem perfect to take in Bruno but that she and her husband were drawn to him for his imperfection, her husband being deaf also.
"Every dog deserves a happy Forever Home," said Bruno's new owner. "When I saw that Bruno was deaf I just knew he was the dog for us. Love knows no distance."
Benson had to transport Bruno to Lafayette, and from there he went to New York, but due to a snow storm, he had to bunker down there a couple days before finally arriving at his "Forever Home" on Tuesday.
"Saving one dog will not change the world, but surely for that one dog the world will change forever."
Bruno's new owners plan on enrolling him in a special school to learn sign language, and they intend to start a Facebook page in his name for those who want to follow his story.