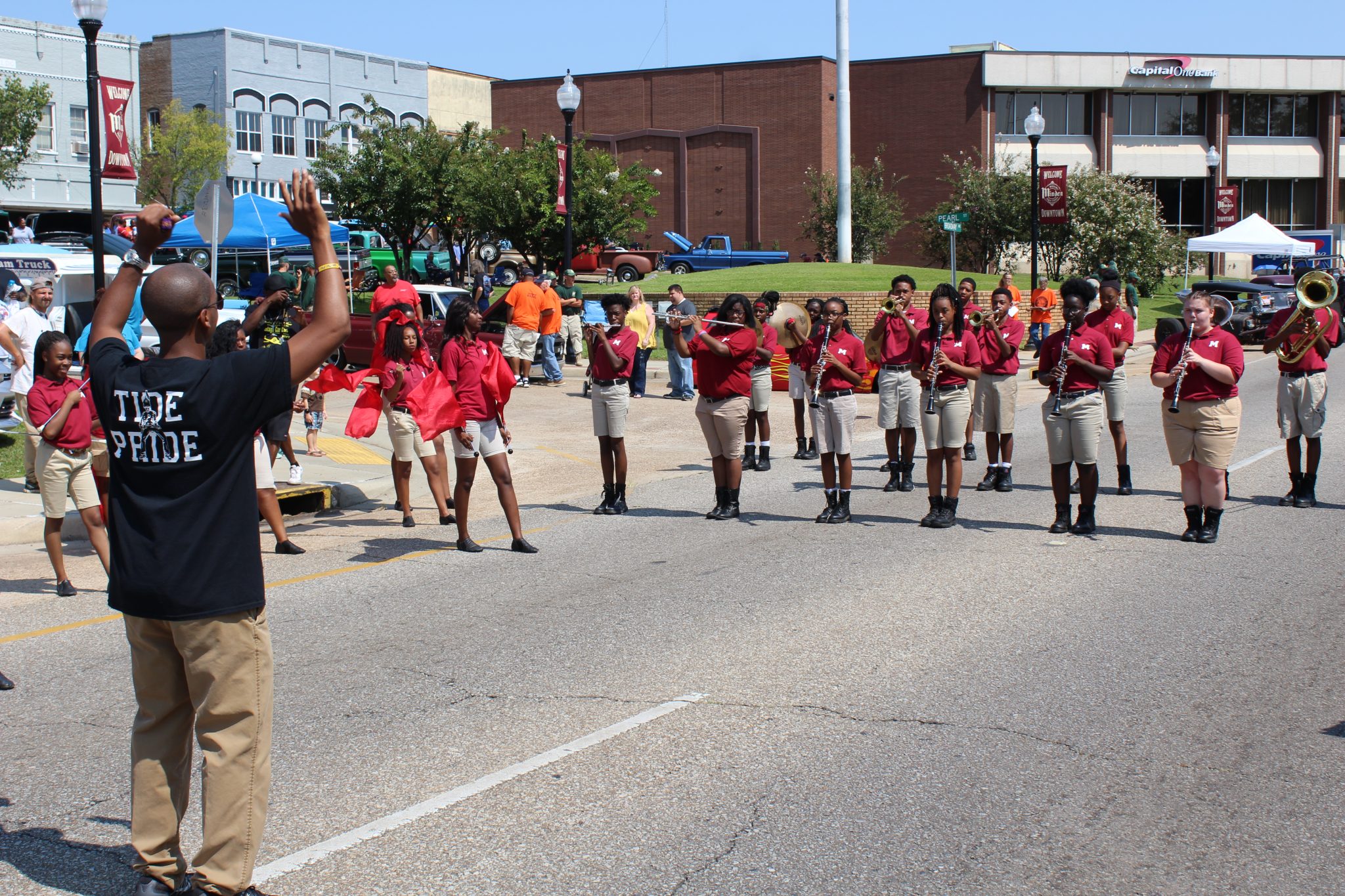 Tyesha Odoms
Deterion Kemp
Adaja Harris
MHS Seniors
As the 2017-18 school year is in full effect, we offer an inside look into Minden High School's Music Department with exclusive interviews with the new Band of Pride Director, Reginald Bridges, alumnus volunteer Kimako Sills, and the MHS Choir and Theater Director, Alicia Dubose.
When questioned about his new perspective as a band director and on his thoughts about how different band membership used to be, Bridges said, "There's probably not as much love for bands today due to new technology. It's easier for some schools to replace a live band with just some music over the P/A system at halftime. But I think you lose some of the spirit of the game when you do that. I'm happy having a band is still important at MHS."
Of the potential for this year's members, Bridges noted, "There's still a lot of work needed, but the kids are full of potential. They're really motivated to play in our new stadium for the first time, and I just want to make sure we get it right. We only get one chance to play there the first time, and we want it to be special for the kids and for the crowd."
Class of 2012 alumnus and band member Kimako Sills has been volunteering to assist Bridges this year on the band's drum line. Concerning his expectations and the impact he would like to make as a volunteer, he said he is confident that his job involves instilling the mentality of hard work and commitment. "My expectations for the band is to be the most revered band in the state," said Sills. Bridges and Sills are excited for upcoming football games and other events in which the band will be involved. Undaunted by the task and the new waters, they have high hopes and expect nothing less than greatness.
Not to be outperfomed by the band, the MHS Choir and Theater Director, Alicia Dubose, was proud to announce some of this year's events for her choir and theater students.
"We're planning a Christmas concert featuring the MHS Band of Pride," said Dubose. She hopes, "to bring out the talent in students who don't realize what they possess." Busy preparing students for concerts and showcases, Dubose also added that her chief aspiration for the MHS choir and theater is, "to involve students who have interests in the performing arts and to share their talents in order to inspire other students." The MHS Music Department hopes that all their endeavors this year will be greatly supported by the community.