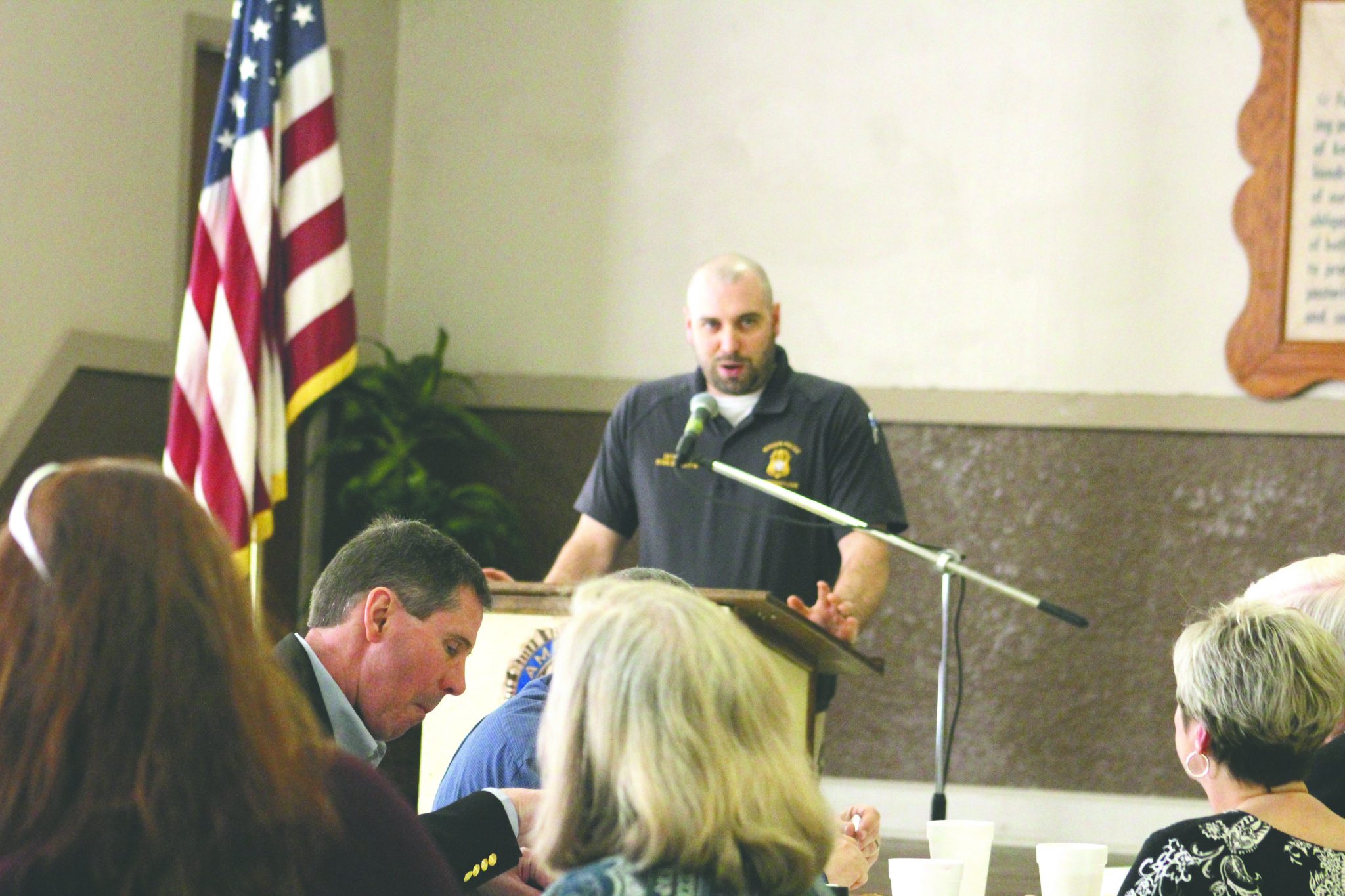 The Lunch Bunch welcomed Minden Police Detective Ryan Barnette as their program speaker to provide factual data and share his knowledge of the ever-growing problem of mass shootings and active shooters.
Barnette, who has nine years experience with the Minden Police Department and teaches classes for citizens to gain their concealed carry permit, harped on the importance of training for active shooter situations in settings that feel as real as possible.
Barnette went through a brief history of recent mass shootings, beginning with Columbine, before moving on to Virginia Tech, and most recently, Parkland, Florida.
"It should reflect a real-world situation," Barnette