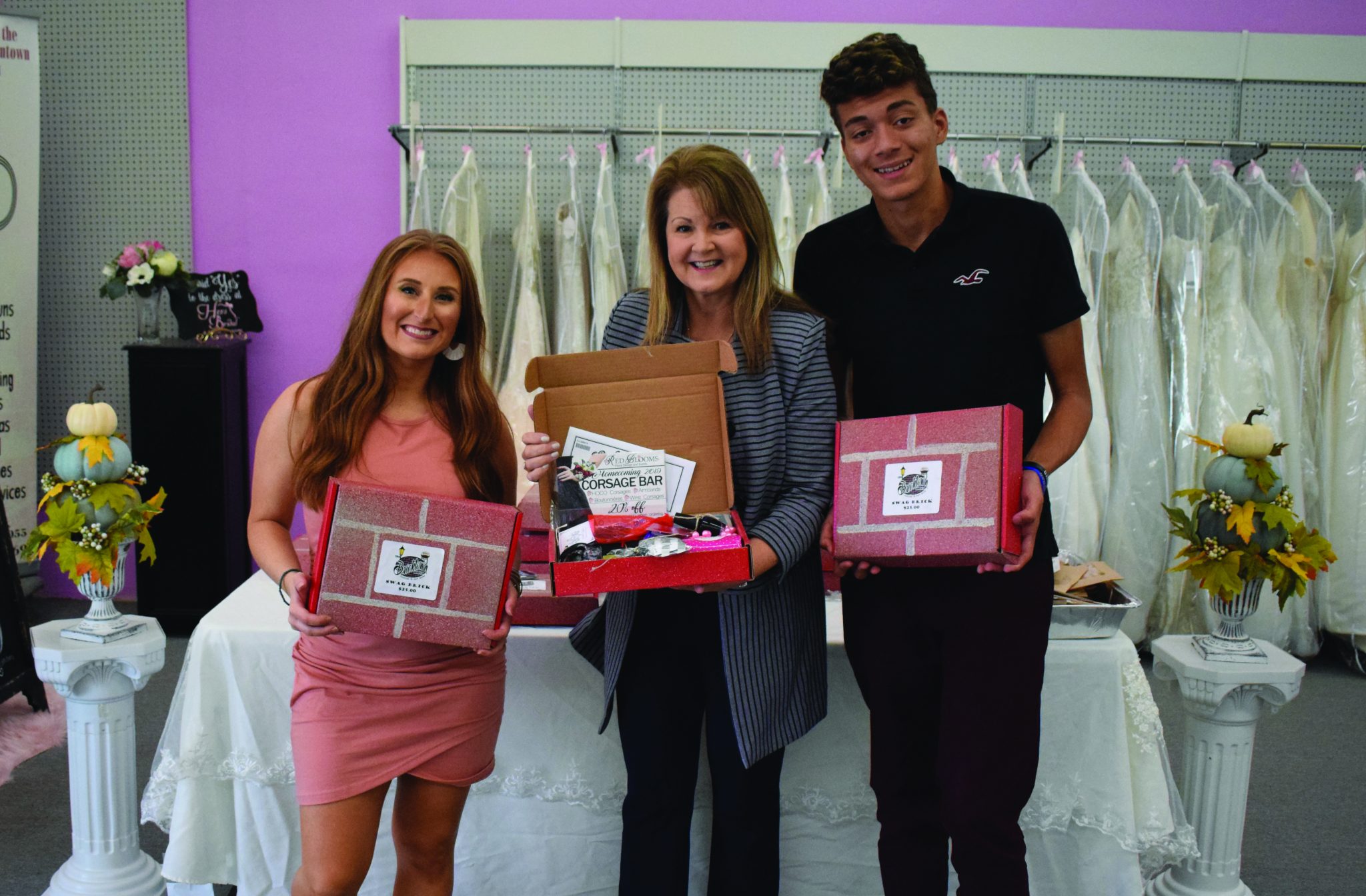 The Bricktown Fashion & Art Show continues today with extended shopping hours for businesses in Downtown Minden. Twenty-one local businesses will be taking part in these extended hours and on top of that, most will feature either an artist and their work or musicians playing live music as well as refreshments.
The businesses taking part will be open until 7:30 p.m. Those businesses are Belle of the Bal', The Broken Bean, Easley Studios, Fanette's, Fishy Stitches, The Frilly Magnolia, Geaux Fresh, Hers Bridal, It's Sew Monica, Mercy's Closet, Merle Norman Cosmetics, Mighty Oaks, Momma's Little Corner, Pink Pratique, Ramey's Southern Outfitters, Red Blooms, Say Baby, Scarlet Gypsies, Sew Blessed, TG's Garden and Gifts, and Tre'Sor D'Antan Boutique.
The idea for Bricktown came from Sarah Haynes, the Chairperson for Bricktown, who got the idea when she saw Ruston doing something similar. "Bricktown started as an idea back in April when I went to Ruston and they had a similar event. But they put in all of their fashion folks that are in fashion design school. So I said 'We have a lot of great shops in Minden. That would be something we could do,'" said Haynes.
After that she presented the idea to Mayor Terry Gardner, who promptly asked if she would like to be the Chairperson. Haynes accepted the position.
The event is being funded entirely through the sale of "Swag Bricks," which is a box decorated to resemble the streets of Minden and contain a variety of merchandise, such as candles, shirts, gift-cards, etc. from the various businesses taking part in the event. They are being sold today at Hers Bridal $25 dollars each, and $5 from each purchase will go towards the buyers choice of one of six charities, those being CASA Webster, Minden St. jude, Louisiana Teen & Adult Challenge, Jr. Civitans, Northwest Regional Pregnancy Care Center, Anna Pink Ribbon Cancer Foundation, or Joe LeBlanc Food Pantry.
While the shops are open all day, the main festivities will begin at roughly 5 p.m.
"I think it's really good to showcase Minden, because we do have some great shops, and we do have great fashion in our shops and people who are trying to add to our community and add to our fun, so I'm excited about it," said Haynes.