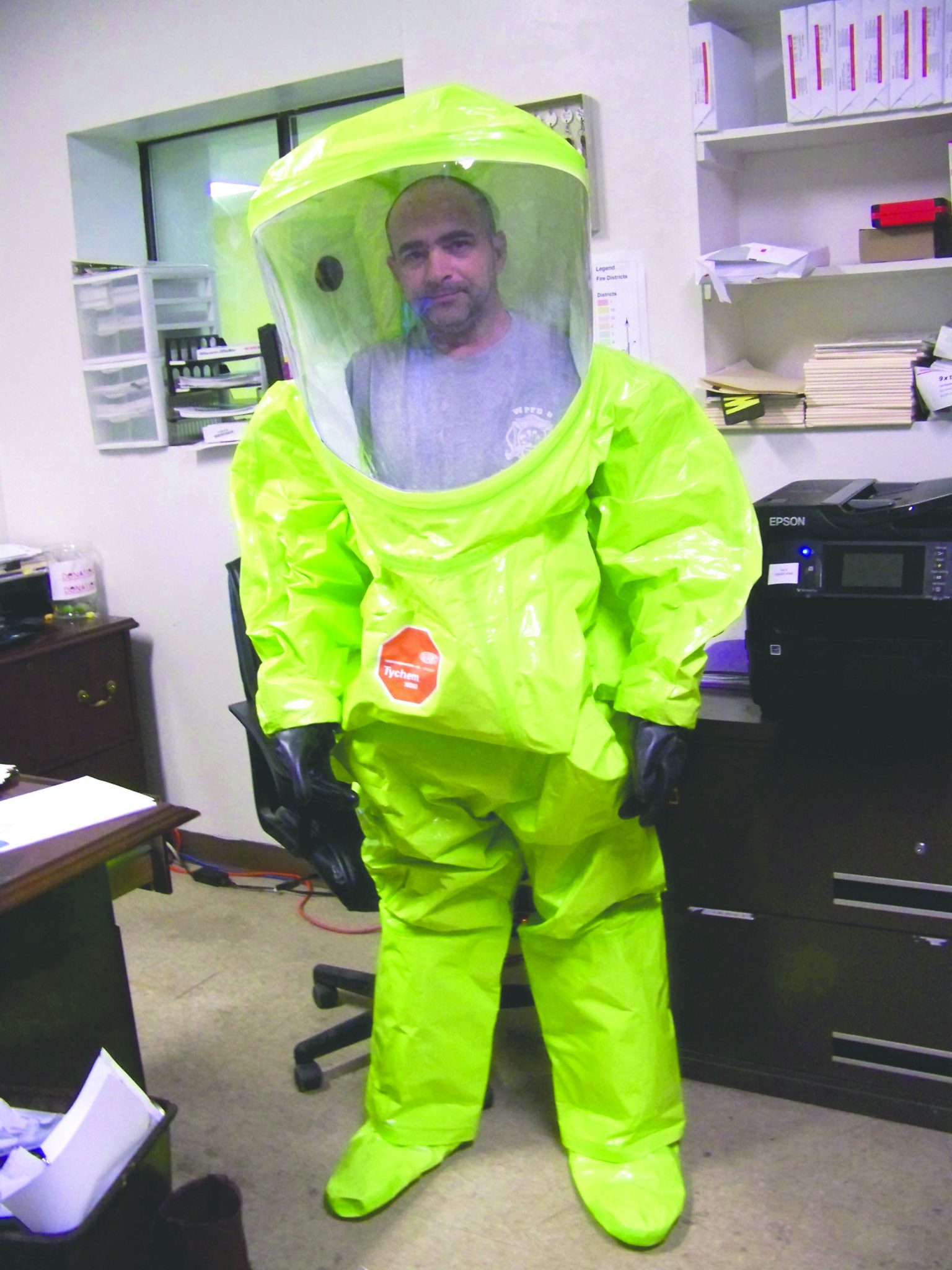 CINDY K. RICHARDSON
Special to the Minden Press-Herald
Officials of Calumet Cotton Valley Refining donated three Hazardous Materials Hazmat suits to the Cotton Valley Fire Department about 1:30 p.m. Tuesday, Feb. 6. When Firefighter Lorenzo Johnson Sr. called Cindy K. Richardson to cover this unique donation to the Cotton Valley Fire Department, she came to cover this good news quickly.
Calumet Plant Manager Brian Marcinkus since June 1 and Calumet Safety and Emergency Response Manager Keith Chanler, former Cotton Valley mayor, brought the three Hazardous Materials suits to Cotton Valley Fire Chief Terry Gibson's office.
This donation will allow the fire department to safely work with situations that put them in contact with fumes and chemicals.
"Safety and environmental stewardship are Calumet's top priorities," said Plant Manager Brian Marcinkus. "Partnering with local emergency and first responder agencies allows us to contribute to the overall safety of our community."
The three suits are "Level A" suits, which offer the highest level of protection for the skin, eyes and respiratory system. These suits include a full-face, self-contained breathing apparatus, proper footwear and chemical-resistant gloves.
Other firefighters included Ricky Hart, who is demonstrating the suit, and Cheryl Dyer, who just came back to Cotton Valley Fire Department today after being on medical leave.
To become a firefighter in Cotton Valley, go by the fire department and fill out an application and attend several training sessions.