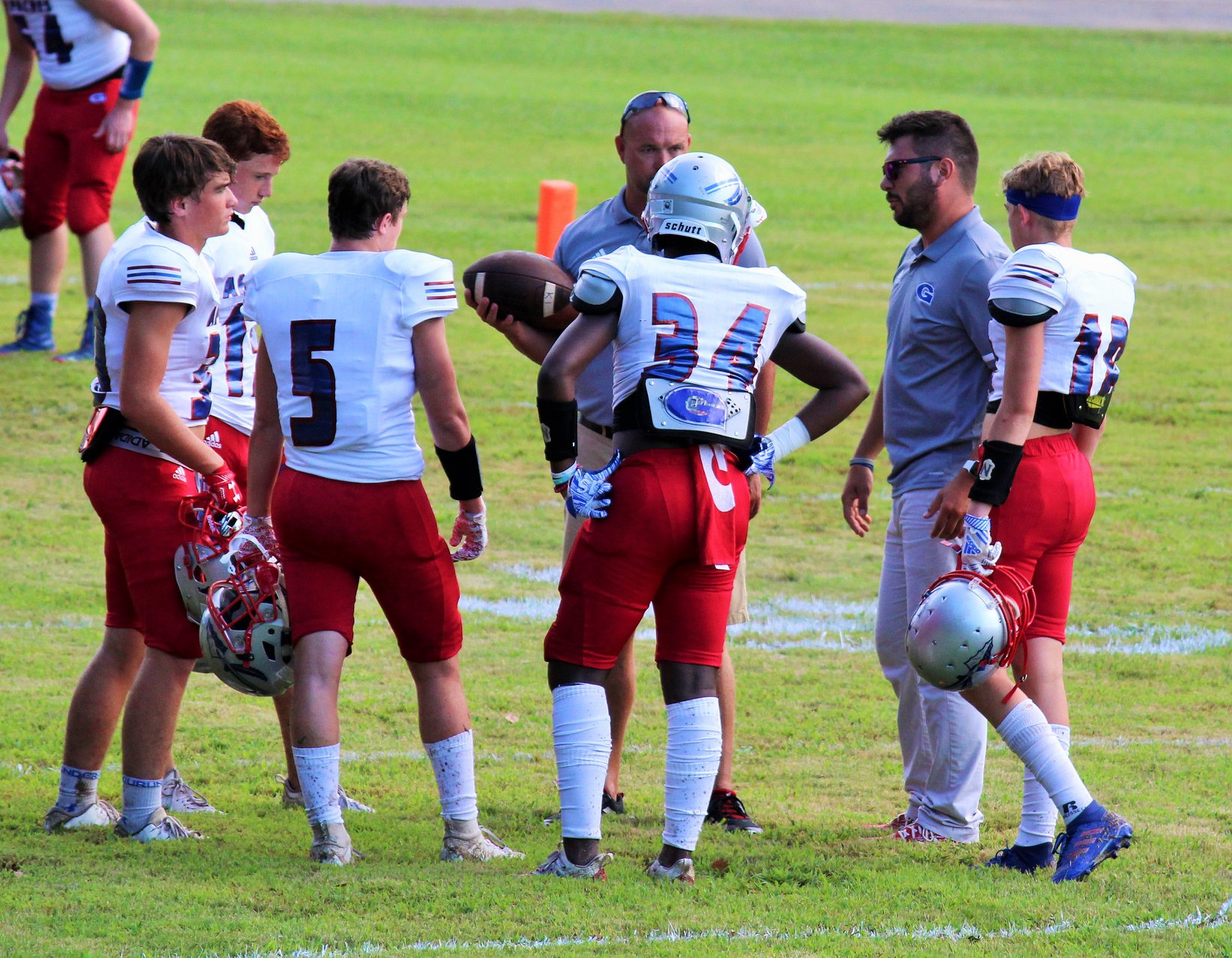 SHREVEPORT— Numbers and experience proved to be the difference Friday night as the Calvary Cavaliers pulled away from a close game early on en route to a 58-14 win over Glenbrook in only the Apaches second official game as a member of the Louisiana High School Athletics Association.
But don't be fooled by the final score. For the first quarter and a half the Apaches showed they can compete with perennial powerhouses like Calvary. But eventually the Cavs took over in the opening District 1-1A contest for both teams.
"I thought our guys gave a valiant effort," said Glenbrook head coach David Feaster. "I'm really proud of the progress we've made even though we obviously still have a lot of work to do. But I'm very happy with where we are right now.
A long opening kickoff return by Glenbrook's Maddox Mandino helped the Apaches drive down into the Calvary red zone before a turnover turned the ball over the Cavaliers, who then scored a pair of quick touchdowns and a 16-0 lead.
But the Apaches "circled the wagons" and refused to back down, with Mandino again setting Glenbrook up with solid field position on an interception return of a Landry Lyddy pass.
A handful of plays later Apaches quarterback Ty Feaster hit Mandino on a screen pass that went 10 yards to paydirt to cut the Calvary advantage to 16-7.
The Glenbrook defense soon struck again as on the ensuing series, Landry Powell picked off a Lyddy pass and the Apaches marched 58 yards with DJ Carter's three-yard scoring scamper cutting the Cavaliers' lead to 16-14 midway through the second quarter.
Slowly but surely the Cavs began wearing down the Apaches and pulled away for the big win.
"Inexperience, lack of size, and lack of depth proved to be the difference," Coach Feaster said. "Our defense played early on. The effort was there the whole game. We had players who cramped up but did what they had to do to get back in the game later on. We're still a work in progress, but we are making progress, and that's the important thing."
That progress will be tested next week as the Apaches (1-1) hit the road to play another 1-1A contest against Lincoln Preparatory School (2-0), which has opened the season by outscoring opponents 90-6.
Lincoln Prep defeated Ringgold 46-0 Friday night in Ringgold.
The site of next Friday's game was still to be determined as of Saturday morning.