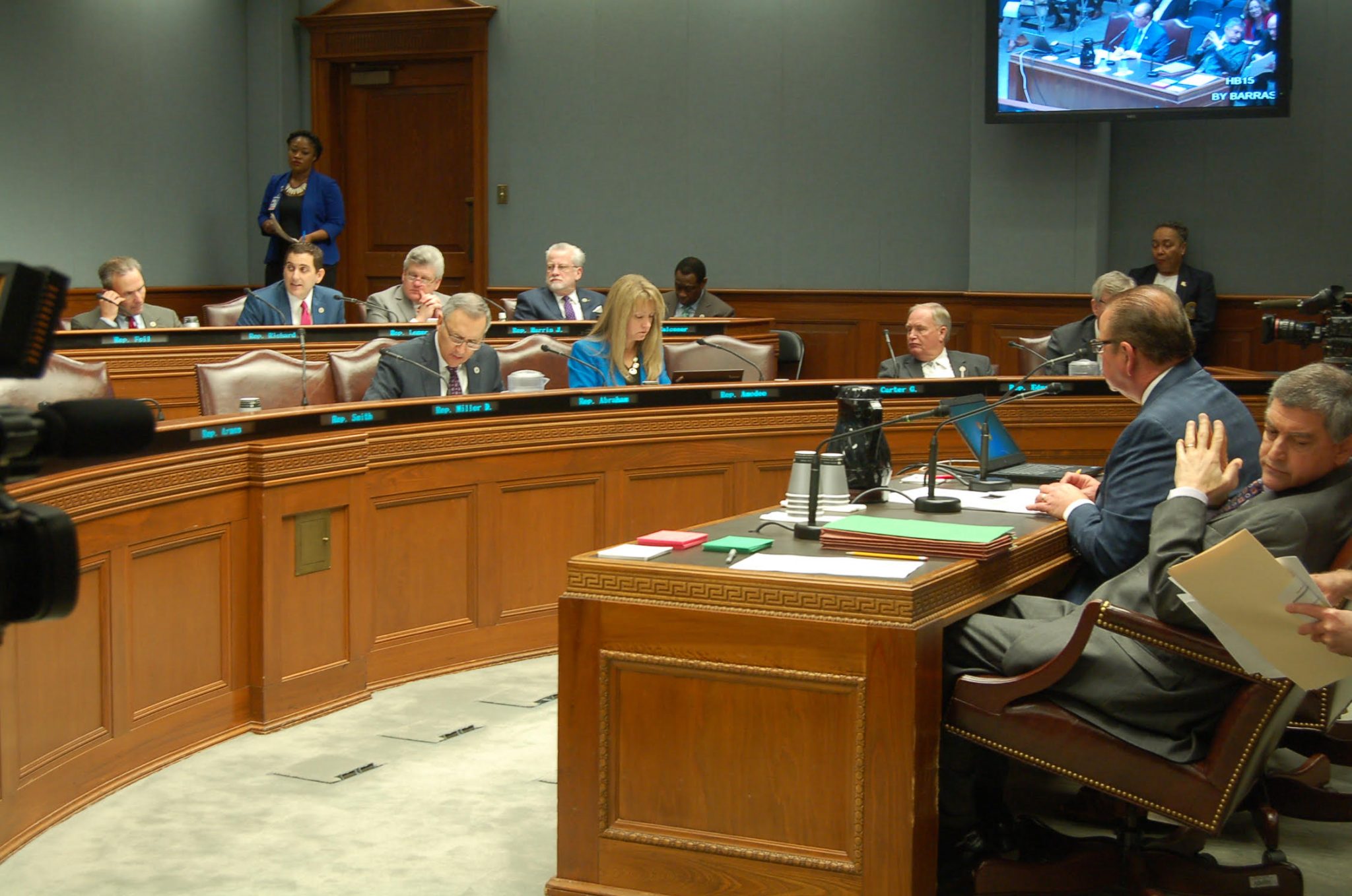 BATON ROUGE — The House Appropriations Committee on Tuesday approved creating a new website to make state spending more transparent despite concerns by the Edwards administration over the more than $700,000 cost.
The new website, called the Louisiana Checkbook, would be modeled on Ohio's top-rated site, ohiocheckbook.com, and designed by OpenGov, a California-based company that created the Ohio site.
House Speaker Taylor Barras, R-New Iberia, had proposed the website in recent talks with Gov. John Bel Edwards over closing a projected $1 billion gap, and Republican lawmakers have gotten behind the idea in hopes that greater transparency would help the state save money over time.
Jay Dardenne, the governor's commissioner of administration, said he was "100% committed to transparency." But he questioned why the state could not just improve its current spending website, LaTrac, and if a third-party vendor was necessary.
Dardenne also defended LaTrac, saying that the website had "already gotten the attaboy" and was nationally admired.
A non-profit group, United States Public Interest Group, ranked ohiocheckbook.com as the best state transparency in 2016 and LaTrac as the seventh best.
Barras also commended LaTrac at the committee meeting on Tuesday but said a new site could meet today's echnology standards. "I give kudos to the effort on LaTrac," Barras said. "But with advanced technology, we are able to do more."
Barras also said that with the new website, spending data would be more searchable, visually appealing and interactive and would incorporate more information than LaTrac.
Barras even pulled up the Ohio website to show committee members, exclaiming "truly incredible" as he scrolled through it.
Barras also spoke about the importance of using outside experts to create the site.
Rep. Blake Miguez, R-Erath, asked about including local spending data on the new website, and Barras said he could see it becoming a reality in the future.
Dardenne, who is in charge of running LaTrac and would have the responsibility of maintaining the Louisiana Checkbook, questioned if a third-party vendor was worth the cost. One state analysis estimated that the new website could cost the state technology office from $716,000 to $785,000 over three years and that other agencies would face their own costs to link to it.
He also argued that the main problem with Louisiana's transparency was not with LaTrac, but with LaGov, the current computer operating system that if used correctly would allow every department to give accurate information on spending.
Although the Louisiana Legislature had allocated $90 million under the Jindal administration to create LaTrac and get all departments on LaGov, only six of the 26 departments use the operating system.
"if every department was under LaGov," Dardenne said, "we would have the information we are all looking for."
Dardenne blamed the Jindal administration for failing to make it a priority to get the other agencies on LaGov.
Dardenne acknowledged that LaTrac's usability could be improved, but he did not feel that a whole new website was the best solution. "LaTrac needs a facelift," He said. "The question is: Should we stick to what we have or create a whole new website?"