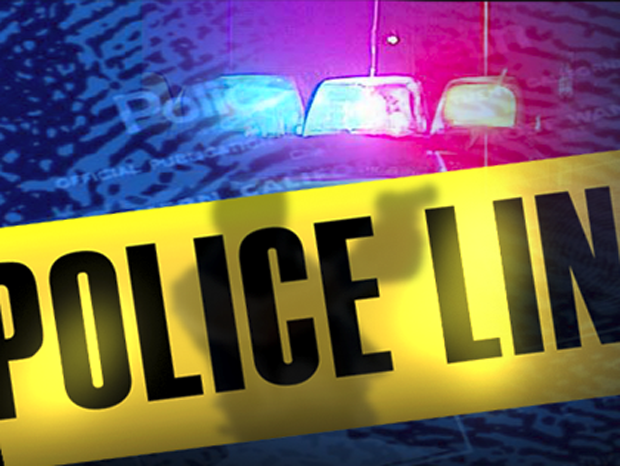 Police Investigating Carolina Street homicide
Homicide update: Minden Police Chief Steve Cropper told the Minden Press-Herald that the Minden Police have detained a person of interest, and also recovered what they believe to be the murder weapon. Updates to follow.
MINDEN — Shots rang out on Carolina Street early Wednesday morning, leaving a pregnant woman dead. According to Minden Police Chief Steve Cropper, 19-year-old NaToyedre Barrow was eight months pregnant when a bullet fatally wounded her.
"We received a call about 2:37 this morning to the 800 block of Carolina Street to the apartments," Cropper said. "When officers arrived, there was a deceased black female laying on the floor. Officers attempted CPR on her until an EMT arrived."
She was pronounced dead at the scene. The unborn child was also dead.
As police began their homicide investigation, it was discovered the shots were fired from outside of the apartment, through the walls.
"At least six rounds were fired," Cropper said. "[We] found six casings."
Only one bullet struck Barrow, but it was enough to kill her. "She was actually laying on a couch with her head toward one of the outside walls," Cropper said. "One of the rounds went through the wall and struck her in the top of her shoulder. The way she was laying, the bullet, instead of going through her shoulder, went into her body, so there was no exit wound."
Cropper said there were three other people in the apartment at the time of the homicide and police have been conducting interviews in search of a suspect or suspects. Next of kin have also been notified. "The victim's mother lives in Cullen, and has been notified," Cropper said. "Her father works in Texas, and he was notified by the little girl's mother."
Barrow had another child in the apartment at the time of the shooting, but that child was unharmed.
Cropper said Wednesday morning's shooting, while tragic, was not unexpected in light of recent events. "I knew eventually [something like] this was going to happen," he said. "Too many shots being fired at cars, and [at] people and into houses. I don't feel like she [Barrow] was the intended target. I feel like one of the subjects inside the apartment was."
Some members of the community were vocal during the investigation, but not in an effort to assist officers, Cropper said. "They had a lot to say to us about how dumb we are, how stupid we are, because they know more about what's going on in the streets than we do," he said.
"These people know who's doing this. I just ask them to stop it. They've got to come forward. We cannot do our job and do it right without the help of the public."
Cropper added that is takes cooperation between the public and police to fight crime in any city.
"I've been doing this for 31 years," he said. "You always depend on people on the street that hear things and see things that we don't see because we can't be everywhere every time a shot is fired."
Cropper offered a plea to members of the community with information about the shooting. "If the citizens of Minden want these people off the streets, they need to come forward," he said. "I know there is a 'street code of silence' out on the street, but when it comes to people dying, and unborn children dying, these people have got to come forward, and help us get these people off the street. I just ask them to consider that."
Cropper said those with information may remain anonymous.
Anyone with information is asked to call Minden Police at 377-4226.