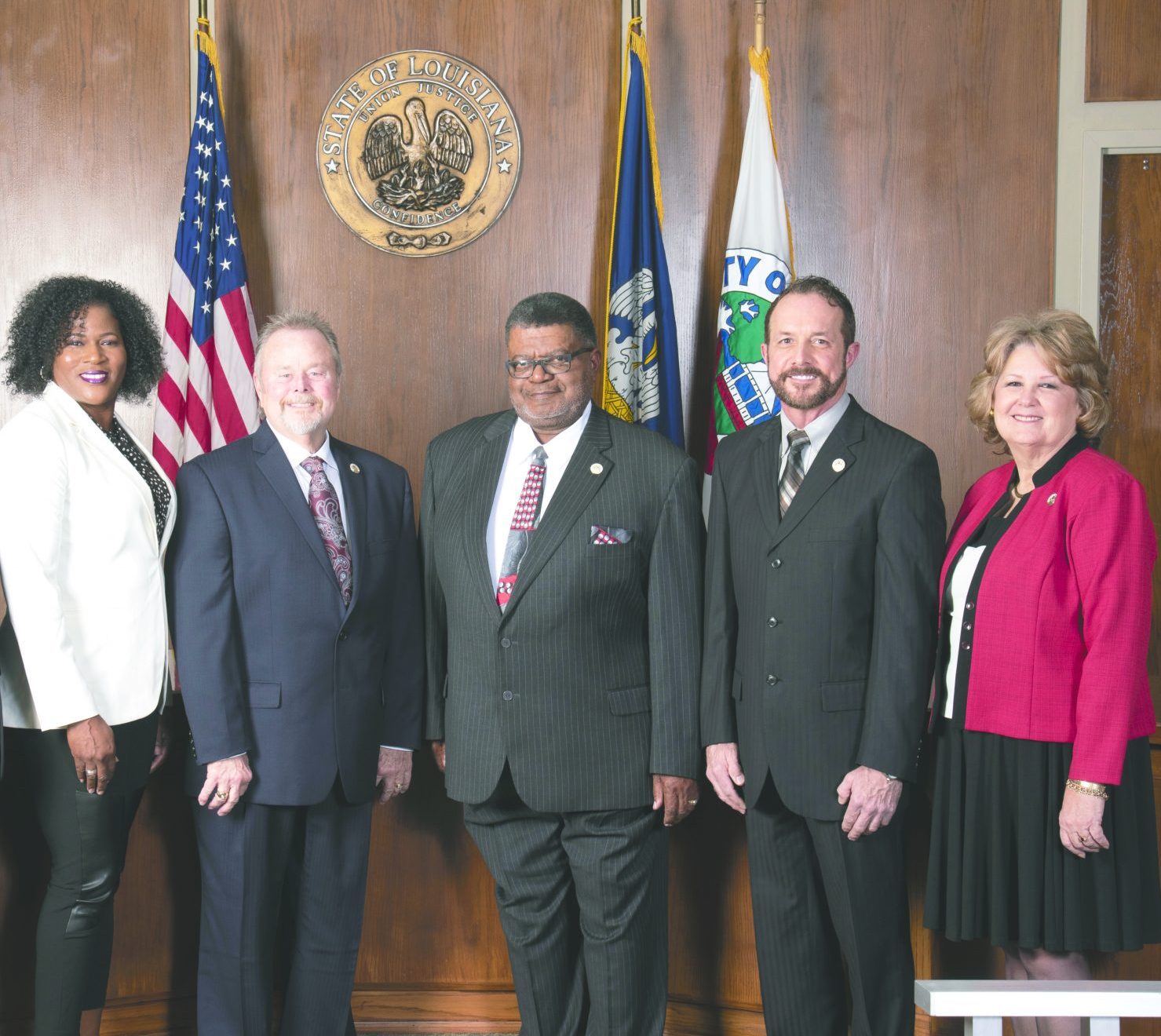 The Mayor and City Council met Monday morning at city hall for a workshop to discuss the upcoming agenda of the January City Council Meeting, ordinances in regards to selling alcohol in Minden, and the employee handbook.
Things got off to a bit of a rough start after Councilmen Vincen Bradford of District C and Herbert Taylor of District A recommended that the minutes for the Oct, Nov, and Dec. regular/special sessions be adopted separately, due to issues surrounding the Nov. meeting minutes.
City Councilman Pam Bloxom of District E asked, "And that's why?" to which Bradford responded, "Because I don't think you're going to get a vote on Nov. 4." Once again Bloxom asked why and Bradford said, "Because y'all had a meeting without us." Bloxom responded, "No, the Attorney General said that was not true."
Bradford responded. "That's his opinion." "So his opinion doesn't count?" asked Bloxom. Taylot interjected, "I have my own opinion. Why would his opinion override my opinion?" "Because he's the State Attorney Herbert," said Bloxom.
Later in the discussion, City Clerk/Treasurer Michael Fluhr then asked, "So the recommendation from Mr. Minnifield doesn't mean anything?"
The recommendation Fluhr was referring to was a memo from Minnifield to the Council, stating the auditors require that the council minutes of each meeting be adopted and recommending that they adopt the previous months' minutes in the Jan. regular session.
Instead of answering the question, Taylor instead asked his own. "Are you going to retire on the 31st like your resignation letter said?" asked Taylor. "No," said Fluhr. When asked why by Taylor, Fluhr responded, "Because I extended for three more months." After some back and forth, Fluhr asked "Do you want me to go Mr. Taylor?" to which he responded, "Yes."
Bringing the discussion back to the topic at hand, Mayor Terry Gardner asked Taylor,
"Mr. Minnifeld's opinion doesn't matter either?" Taylor responded, "Like I said, my opinion matters," later saying, "I'm just one-fifth of the vote."
Later during the meeting, the discussion surrounding the memorial sign at the Minden REC Center was returned to with some additional talk of a sports sponsorship schedule. A decision that came out of the discussion was the Council agreeing to adopt the Rec Center Booster Club properly, and then later change the by-laws associated with it as they see fit.
Joel Gray, President of the Booster Club, said, "At this point, we would need to propose an acceptance of the already organized booster club, because we've already got our 501c3, and I understand that's a backward way but that's where we are. It wouldn't be to approve getting one together it would be to approve accepting what is already together. If in fact we approve, then we can make amendments to the by-laws."
"That sounds reasonable to me, it really does," said Taylor.
Summarizing, Gardner said, "So we'll adopt the booster club that in place and then y'all will review the by-laws." "And make the necessary changes," added Councilman Terika Williams-Waker of District B.
Preliminary discussion for the alcohol sale ordinances took place. No official ordinance has been drafted as of yet, but they used the ordinances of surrounding towns, such as Ruston, Bossier City, etc, as a basis to see what other cities addressed and what changes they would potentially make.
While the ordinance won't be voted on in the upcoming regular session, the Council is planning on having another workshop in mid-Jan. after City Attorney Charles Minnifield has drafted an ordinance. Once Councilmen are all satisfied with it, they plan on holding a special session to approve it before the end of Jan.
The last topic of discussion was that of the City's Employee Handbook. At the end of the workshop in November Minnifield had recommended that the Council send him any suggested changes that they would like to make.
Walker proposed some changes, one of those being replacing all use of the word personnel committee with City Council, making them the authority of those matters, and anywhere it only listed the Mayor as the authority, she added "and the City Council."
If these changes were to take effect, this would interject the Council as an authority in the matters of full-time and part-time city employees, including hiring, firing, promotions, demotions, and more.
Essentially, before most of these processes could officially take place, at some point they will have to go through the Council for approval.
For example. The city gets ten applications for a job. After the department head and whatever other authority is relevant to that position settle on a candidate, the council will then need to interview that candidate, and then vote on whether or not to hire them during a meeting.
Some issues with these proposals that were brought up were the length of time people would have to wait to actually be hired, given that they would have to potentially wait for a regular session or for the Council to hold a special session. Also brought up was whether or not the Council would be able to be present for all of these processes to be handled in a timely manner.
In regards to the termination of employees, they decided to let the Mayor handle terminations, but the Council can appeal those decisions.
Terika also wanted the starting salaries for the city employees to be more clearly stated as to avoid any confusion. "It needs to be outlined so there are no discrepancies as to what people will make when they come here," said Walker.
They also discussed the Council being able to review police officers within the first year of them being hired, in order to potentially address any complaints about them that they might hear from their respective districts.
"When you have officers, and you start to hear things about how they're treating the citizens. When they're confirmed, they do what they want to do. We want to bring them back in and do a review on them," said Walker, "
"I hear stuff in the community about certain officers cursing citizens out. So when we hire these officers, and we just let them come in, then they come in and say I have a badge, I have a gun. I can treat you however I want, and there's no reprimand behind it," said Taylor.
They also argued that these reviews would help to clarify things and give people the opportunity to set the record straight if the complaints end up being false.
"There are two sides to every story. We only hear one side. So we're looking at them like they're being bullies when they might not be," said Taylor.
"The Chief agreed that that should happen because there have been some instances where he's had to call officers and talk to them about things that he's heard. So basically this is to say we're still watching you, and until you've made the year, you can still be terminated," said Walker.
The City Council Workshop in its entirety can be viewed at the city's Youtube Channel named City of Minden – Making it Work.