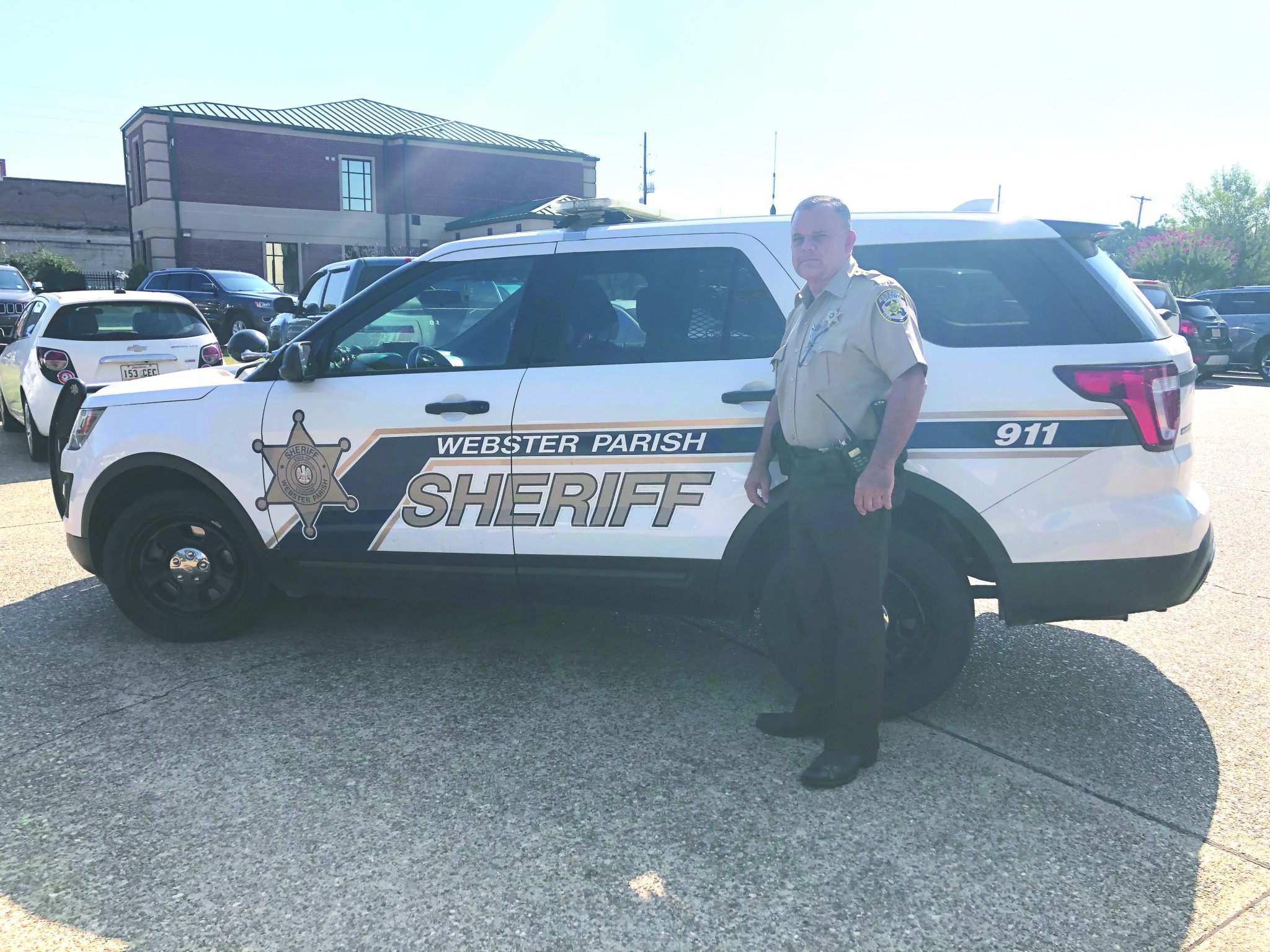 Various law enforcement agencies in the local area and across the country are getting ready to focus on drunk and impaired driving in the coming weeks. These various agencies will be taking place in the Drive Sober or Get Pulled Over campaign, which is a national mobilization that runs August 16 – September 2. During this time the agencies will focus on drunk driving by heavily enforcing current drinking and driving laws as well as setting up DWI checkpoints.
Captain Robert Williams of the Webster Parish Sheriff's Office said "We will be participating in a DWI checkpoint with the Springhill Police Department on August 23. Our job will be out in the rural areas, not inside the city limits."
Williams then went on to provide more insight into the current state of drunk drivers in the area. "In the parish right now we average 45-50 calls per month involving wrecks. Thirty percent of those calls will be alcohol or drug-related. This campaign will allow us to have one person for eight hours a shift, and he will be strictly looking for impaired drivers, whether it's alcohol-related or drug-related. It's not saying we don't do this every day, because we do, but we also have to do other calls. So this is giving us the opportunity to put a deputy out there so he can concentrate solely on alcohol-related and drug-impaired drivers," said Williams.
The Minden Police Department also wants to remind motorists to Drive Sober or Get Pulled Over. In order to enforce this reminder, the Minden Police Department will be stepping up enforcement beginning August. 16. 2019. "Our officers will be enforcing these laws," said Chief Steve Cropper. "If you are impaired, you will be stopped."
The Dixie Inn Police Department will be participating in the upcoming campaign as well. During this time Dixie Inn officers will be conducting extra patrols and checkpoints to identify impaired drivers and get them off of the road.
Whether or not people are legally able to drive is based on the individual's blood alcohol concentration (BAC), which is measured by the weight of the alcohol in a certain volume of blood. "At a BAC of 0.08, crash risks increase exponentially. Because of this risk, it's illegal to drive with 0.08 BAC or higher. However, even a small amount of alcohol can affect driving ability. 1,764 people were killed in 2014 is alcohol-related crashes where BAC was less than 0.08," according to a press release from the Minden Police Department.
"Driving a vehicle while impaired is a dangerous crime. Tough enforcement of drinking and driving laws is a major factor in the decrease in drinking and driving-related deaths since the 1980s. Charges range from misdemeanors to felony offenses, and penalties for impaired driving can include driver's license revocation, fines, and jail time. It's also extremely expensive. A first-time offense can cost the driver an upwards of $10,000 in fines and legal fees," according to the press release,
"Every day, 28 people in the United States die in an alcohol-related vehicle crash. That's one person every 51 minutes. Drunk driving fatalities have fallen by a third in the last three decades; however, the chance of being in an alcohol-impaired crash is still one in three over the course of a lifetime. These deaths and damages contribute to a cost of $52B per year."
Captain Williams provided some more personal accounts from his time in the force to help convey the importance of campaigns such as these and sober driving as a whole. "I've been here 25 years and in my past experiences working out on the street I've seen families ruined. I've seen children getting killed, mothers and dads, grandmothers and grandfathers. The people who want to drink, they need to be responsible, and stay at home, or find a designated driver. We're not out here just trying to arrest people, we're out there to keep the residents of Webster Parish safe, and to keep people from having to experience those bad things if we can," said Captain Williams.