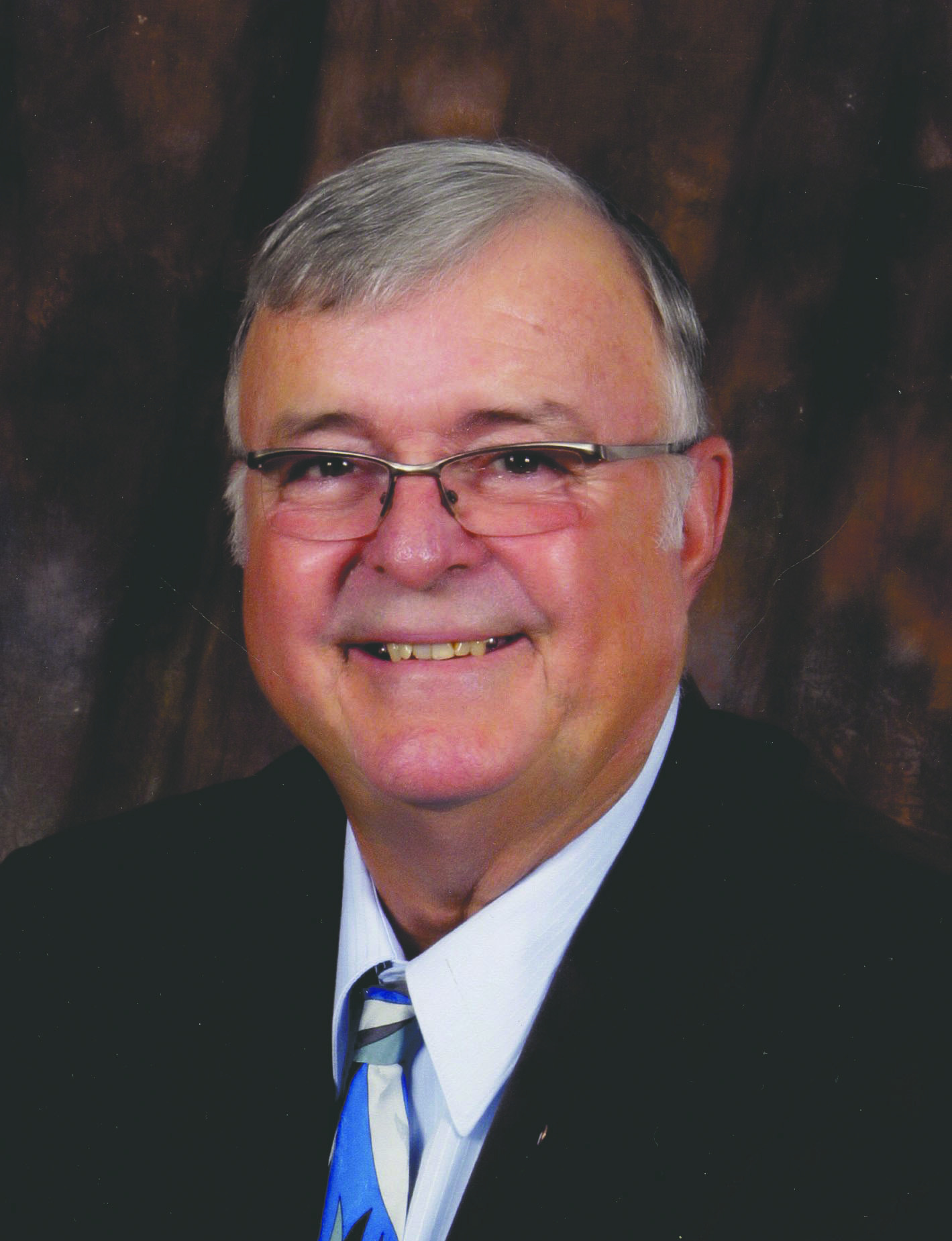 Dewell Wiley "Duffy" Gandy, II went to be with his Lord and Savior on Tuesday, April 23, 2019, after a lengthy illness. He was preceded in death by his father, Dewell Wiley Gandy, and his mother, Norma Bizzell Gandy.
He is survived by his loving wife of 47 years, Alice Parham Gandy; two daughters, Christy Brasher and husband Shawn of Olive Branch, MS; Barbara Still, DVM and husband Brian of Taylor, LA. He loved his four grandchildren, Parker Still, Landrie Still, Nolan Still, and Bailey Brasher. He is also survived by two sisters, Brenda Crank of Shreveport; Allison Rains and husband David of Benton, and numerous nieces, nephews, cousins, and friends.
Visitation will be held Friday, April 26, 2019 from 5:00-8:00 p.m. at Rose-Neath Funeral Home in Minden. A celebration of life service will be held Saturday, April 27, 2019 at 2:00 p.m. at First Baptist Church in Homer. Officiating the service are Rev. Brian Thurman and Rev. Weldon Doherty. Serving as pallbearers will be Buzzy Buckner, Jack Spurlock, Ardis Powell, Tommy Davidson, Sam Dowies, Jimmy Brown, Randy Smith, and Michael Allen. Honorary pallbearers are Ronnie Liles, Ryan Brasher, Kenny Balkom, Jimmy Monzingo, Kenneth Volentine, Charlie Buford, Mike Hays, Keith Gantt, and all law enforcement officers.
After graduating from Athens High School in 1968, Duffy attended Louisiana Tech University for 2 years, then joined the Army National Guard, serving six years. He met and married his soulmate in 1971, becoming a third generation dairy farmer. Duffy and Alice enjoyed many years working side by side with dairy cattle at the beginning of their marriage and beef cattle the last 11 years. In 2015, they were honored by their peers as the Claiborne Parish Cattle Producers of the Year. Duffy was especially proud of several cattle-working border collies he owned.
During his 20 year career with the Louisiana Department of Wildlife and Fisheries Enforcement Division, he was awarded Agent of the Year after his first year of work, assigned to the first state-wide undercover team, and completed his last 12 years as Enforcement Supervisor for Region 1, which included seven northwest parishes. His integrity, compassion, and respect for all law enforcement officers created an environment of cooperation with the Sheriff's Departments and State Police in his region. Duffy was honored to serve Claiborne Parish as a deputy and investigator for 8 years after his LWF retirement.
Duffy was raised in the Presbyterian Church of Athens, joined Emmanuel Baptist Church in Hurricane, and currently was a member of First Baptist Church of Homer. He served as deacon, Sunday school teacher, youth minister, and greeter. He was a devoted and faithful member of The Gideon's International. His greatest joy was helping others, sharing his faith in Jesus, and spending time with his family & friends. Duffy's motto was to never be ashamed of the Gospel of Jesus Christ.
The family would like to thank Dr. Himanshu Desai and Dr. Bobby Ensminger for their excellent care over these past 7½ years and Rhonda Shively, RN, and her team at STAT Home Health/St. Joseph Hospice. Gandy Farms could not have survived without rancher friends who consistently helped when Duffy was unable to work, and we are eternally grateful.
In lieu of flowers, the family suggests donations be made to The Gideon's International, P. O. Box 151, Homer, LA 71040; Homer First Baptist Church Renovation Fund, 406 West Main St., Homer, LA 71040; or St. Jude Children's Research Hospital.
Rose-Neath Funeral Home
211 Murrell Street
Minden, Louisiana 71055
(318) 377-3412