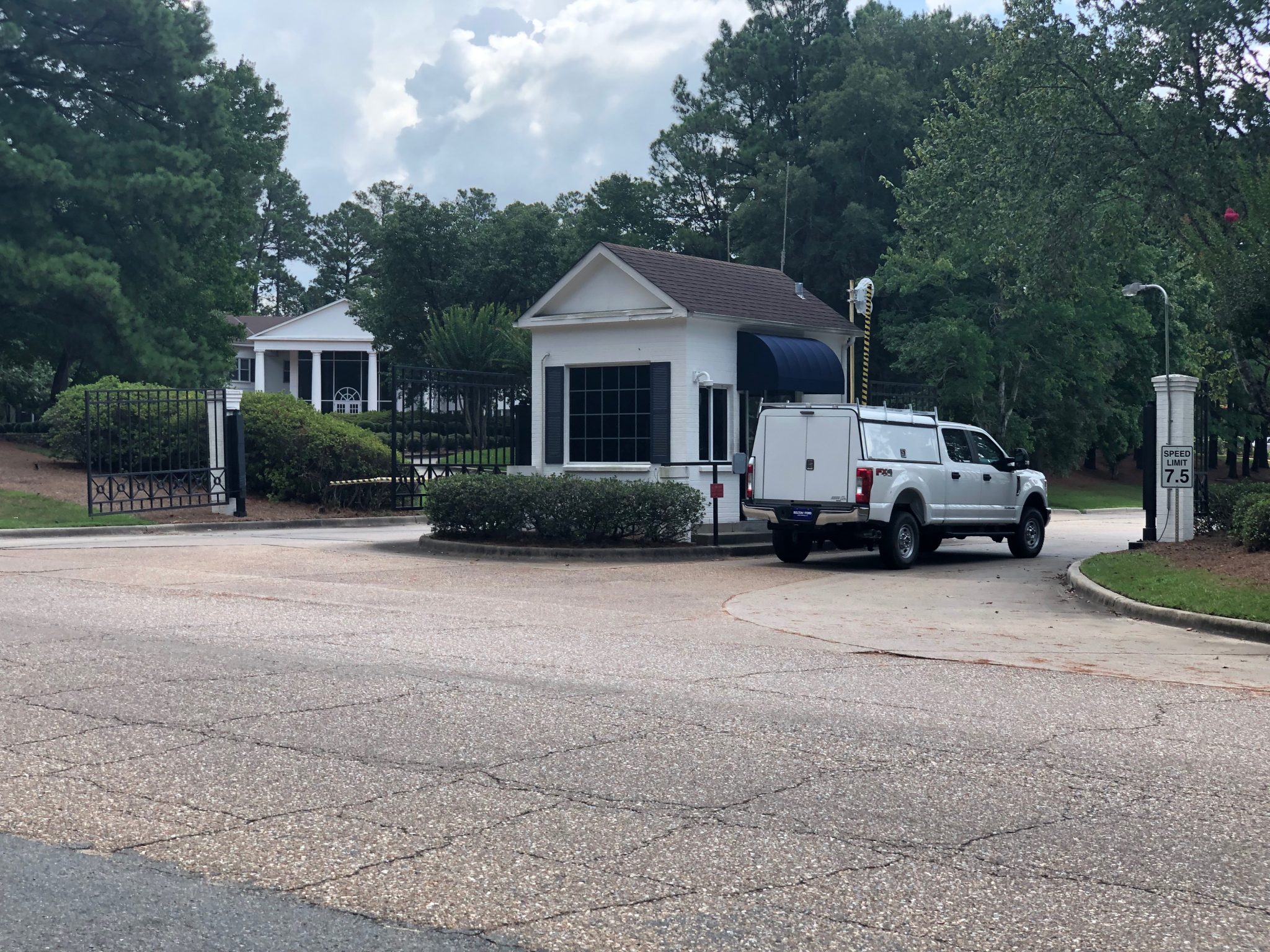 Infrastructure issues leading to search, CEO says
Fibrebond is investigating a move out of Minden and into East Texas, according to internal communications from the company's leadership.
A memo sent over the weekend from CEO Graham Walker to all employees explained the company's decision to hire a site selection firm to consider "alternatives" to remaining in Minden, due to infrastructure woes. Walker confirmed authoring the email.
"To move a project to a customer's job site, we need adequate road and bridge infrastructure. Since February 2019, I have worked to focus political attention on a critical issue: failing local bridges cut shut our business down," Walker's email said.
He added that Fibrebond now has only one route for shipping projects, taking Erwin Thompson and turning left, because a de-rated bridge on U.S. 80 at Horton Street prevents turning right. Their route currently has three bridges over Bayou Dorcheat and Walker says he was told that those bridges would be de-rated at next inspection, preventing Fibrebond from shipping their product.
"We all suffer tremendous loss if Fibrebond can't ship its projects from our Louisiana facility. Our employees, our customers, the Town of Minden, the Northwest Louisiana region, and indeed the entire State of Louisiana lose," Walker's email said. "I have the responsibility to all 750 (employees) to not let that happen, and I have to do everything possible to minimize the risk to all of us and the business. We have worked too hard to rebuild this business to let old bridges get in our way."
The company is submitting an RFP from the State of Louisiana.
"I refuse to leverage our home state for financial incentives, but we need other commitments from the State that allow us to maintain 750 jobs here," Walker said.
He went on to say that in order for Fibrebond to stay in the Minden area, the State of Louisiana will have to "invest in key infrastructure that protects our future," with two transportation routes and guarantees that they can be used with the company's loads.
Walker cited in his email that he has been in contact with Louisiana legislators about the issues and commended them for their work on behalf of Fibrebond, specifically thanking Sen. Ryan Gatti (R-Bossier City) and Rep. Wayne McMahen (R-Minden).
Gatti told the Press-Herald Tuesday that he has reached out to Gov. John Bel Edwards, Louisiana Economic Development, and Louisiana Department of Transportation and Development and they assured Gatti that they have a plan to keep Fibrebond in Minden.
"Fibrebond is a great Louisiana company. Graham Walker, CEO, has keen business sense and represents the young entrepreneurial spirit of Louisiana. He's a friend of Louisiana," Gatti said. "I've been in dialogue with him for several months. These 750 jobs are crucial for Minden, Webster Parish and Northwest Louisiana. I'll do everything in my power to keep our locally owned businesses here and thriving. Our office will leverage every relationship we have to keep them here and provide the environment that will support Graham's mission and vision for Fibrebond."
Minden Mayor Terry Gardner said he has been working with state officials to get proper roads and bridges approved for Fibrebond to lessen their travel mileage.
"We've been meeting diligently the last month and a half to make this happen," said Gardner. "Fibrebond is one of our largest employers. From a local level, I'm doing everything I can to make this happen."
In the meantime, Fibrebond has already received proposals from several east Texas communities. In early September, the company will host four communities at its Minden facility for meetings. Walker said Louisiana will be included in those meetings.
They plan to make a decision by Oct. 1.