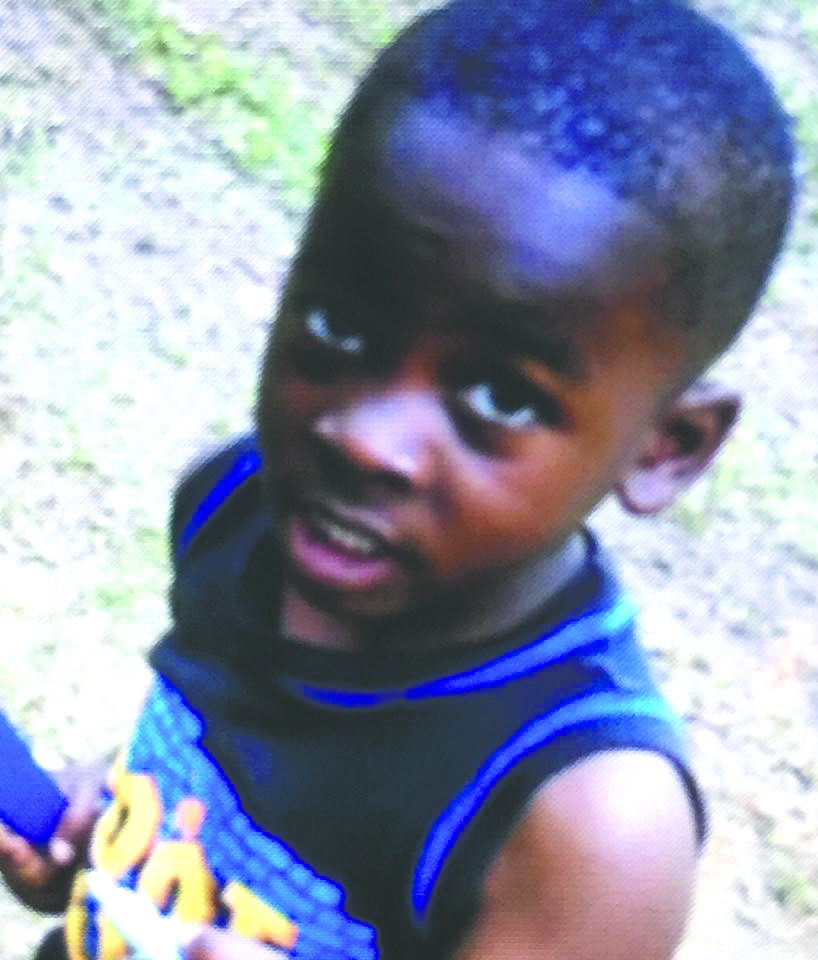 Child missing since April 5
JENNI WILLIAMS
The Guardian-Journal
CLAIBORNE PARISH — As the search for missing four-year-old Rondreiz Cortez 'Junior' Phillips in Lisbon continues after the Louisiana State Police issued a Level II Endangered/Missing Child Media Advisory on behalf of the Claiborne Parish Sheriff's Office on Thursday, April 5, the Federal Bureau of Investigations has offered a $5,000 reward for information leading to the whereabouts of this missing child.
Junior is approximately three feet tall and weighs 45 pounds. He was last seen wearing a white tee shirt, blue jeans and black and yellow rubber boots.
Junior, a four-year-old black male with black hair and brown eyes, was reported missing by his mother, Shelia Phillips, around lunch on Thursday, Aptil 5 at their home located on Howard Road, off of Highway 152 between Lisbon and the Sharon community.
Every effort to locate Junior has been employed by officials and volunteer searchers in the almost two weeks since he disappeared. Drones, helicopters, countless dual purpose search canines, divers and hundreds of the general public have aided in the massive search.
A large number of ponds in the area of the family's home have been searched by divers and one in particular, along with a well on-site, were drained on Monday for a more in-depth search. But Junior remains missing.
The search for Junior Phillips remains ongoing, twenty-four hours a day as the Claiborne Parish Sheriff's Office, Louisiana State Police and Federal Bureau of Investigation, along with numerous professional volunteers work tirelessly to locate Junior.
Anyone having any information as to the whereabouts of Rondreiz Cortez "Junior" Phillips should immediately contact Claiborne Parish Sheriff's Office at 318-927- 2011, 800-810-2011 or Sgt. Stacey Pearson of the Louisiana Clearinghouse for Missing and Exploited Children/ AMBER at 337-962- 2605 or stacey.pearson@la.gov.