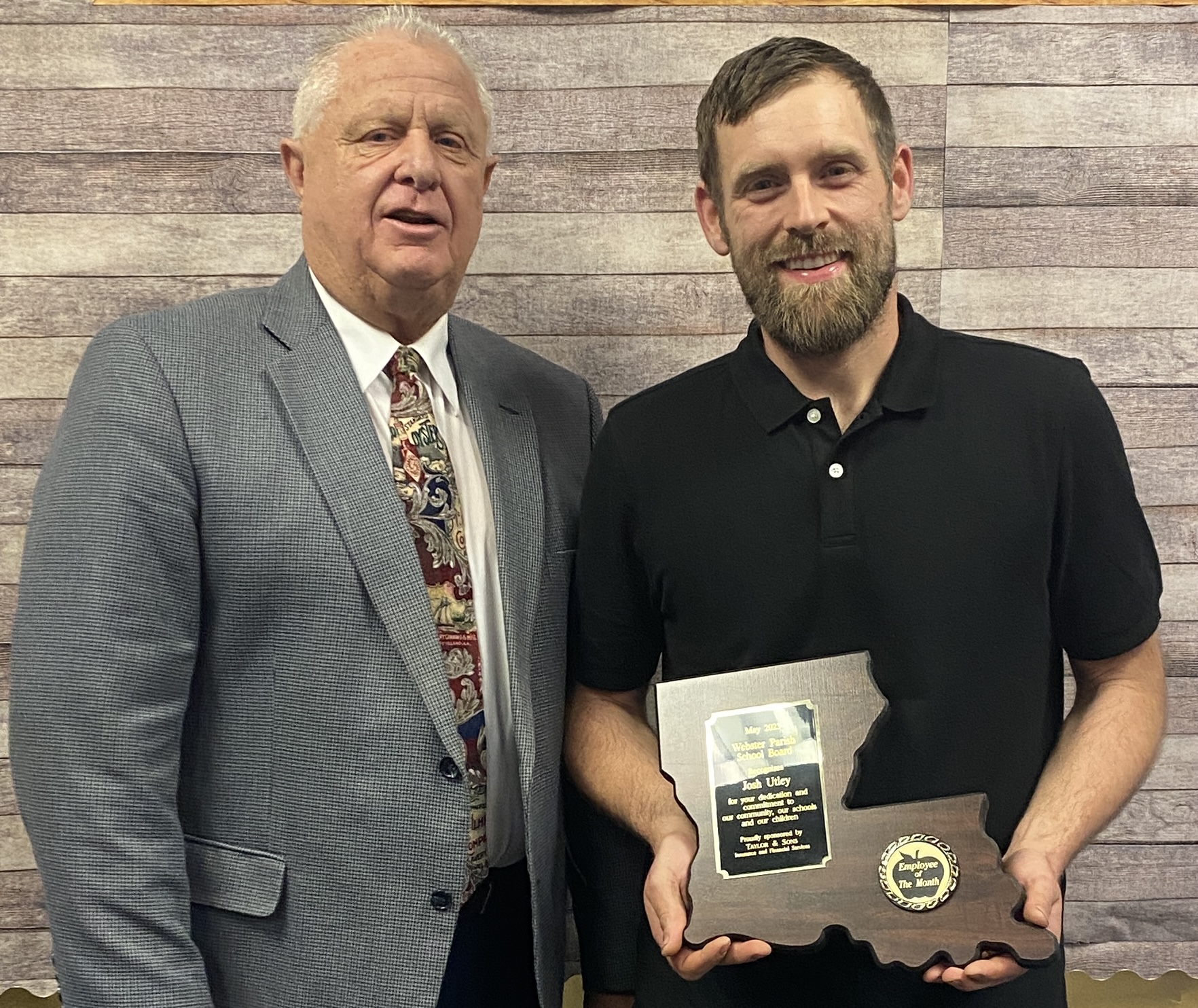 At the May meeting of the Webster School Board, Josh Utley, an Ag teacher at Lakeside Jr/Sr High School, was named Employee of the Month. The award was presented by Rodney Taylor of Taylor and Sons.
Mr. Utley's recommendation letter read as follows:
"From the faculty to the students, everyone loves Mr. Utley. He involves kids in activities that will help in life and possibly aid them in a career. Mr Utley's students, throughout the year, are showing chickens, participating in welding and small engine competitions, along with building projects for the state fair. He takes kids around the state who, for the most part, have never been out of Webster Parish. Mr. Utley does not leave them to do without and oftentimes uses his own money to help them. He has taken students to get haircuts, found them clothes for competitions, and provided them with the necessities to fit in with everyone else. He is also a great mechanic so, when not helping his students, he is usually fixing teachers' vehicles at no charge."
Mr. Rowland then asked if Mr. Utley still maintains all of the school district's lawn mowers.
Utley replied, "Yes, sir. They all bring them down to the Ag shop, and I fix them. We stay busy, but I wouldn't be anywhere else. I just want to say thank you to the board, and thank you to Webster Parish. This is my home; this is where I'm from; this is where I went to school. I'm happy to continue teaching in Webster Parish. I wouldn't teach anywhere else."
The next school board meeting will be held on June 12 at 6 PM. The public is welcome to attend.