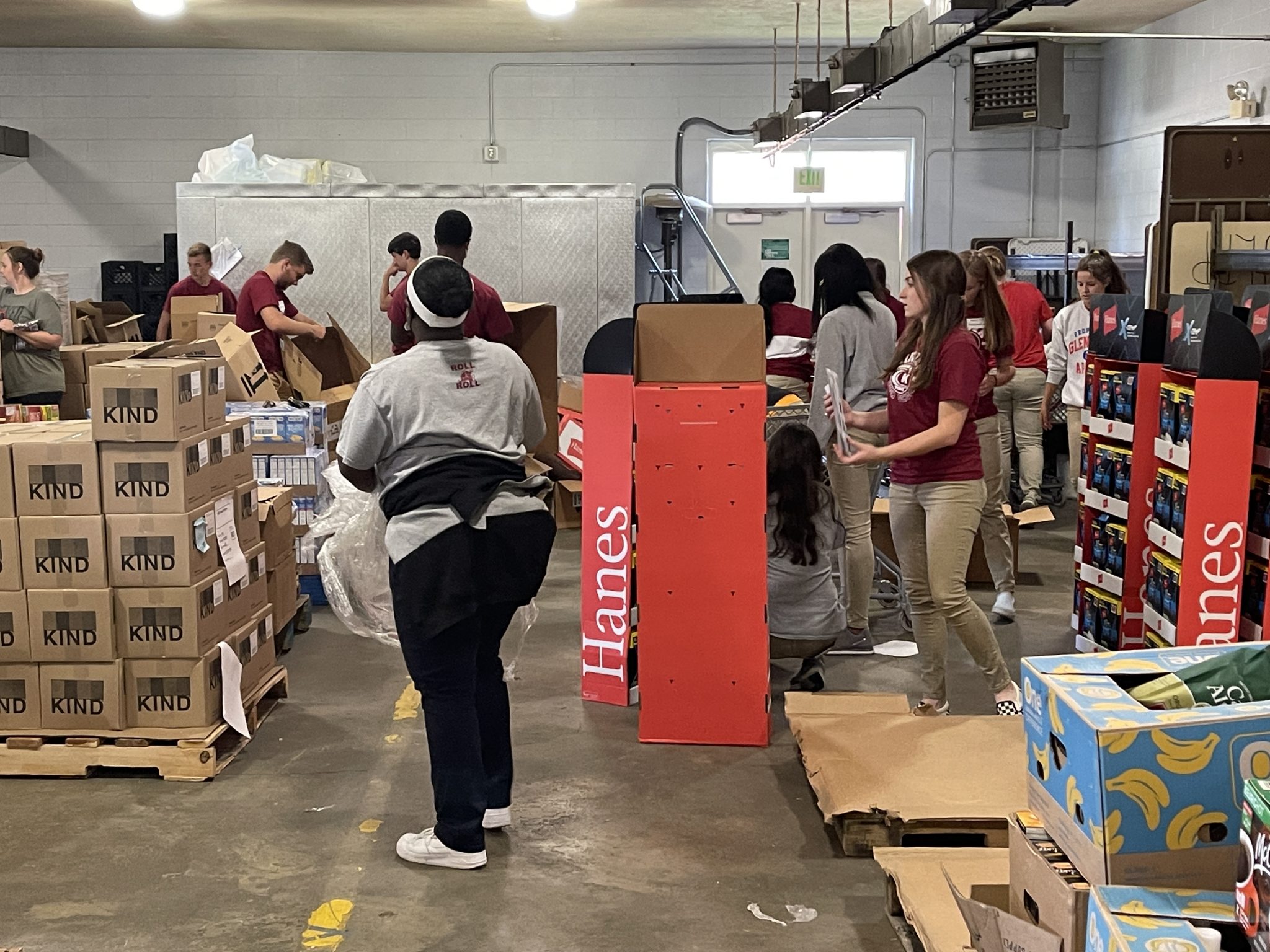 This past Wednesday the students participating in the Webster Youth Leadership Program were provided an opportunity to learn more about the local non-profits that exist within the Minden area, how they operate, and their roles in helping those that they serve.
For a city the size of Minden, it surprisingly hosts a large number of nonprofits that fulfill a wide array of needs for those in the local community. From Project Reclaim who instills quality values in the youth at a young age to food banks like UCAP and Joe LeBlanc food pantry who make sure people don't go to bed hungry, the students were able to get an in-depth look and in some cases hands-on experience with the work these organizations do every day.
"We have the youth leadership website students that are participating in non-profit day today. This morning, the non-profits came to us, and we learned about what Project Reclaim has to offer and how we can be a part of that. CASA came and talked to us about how we can help them throughout the holidays. Seeds women center came and told us what volunteer time that they needed and what products they could use for us to donate," said Greater Minden Chamber President Jana Morgan.
"We were also visited by UCAP and they shared with us how that organization benefits our community. Afterward, we went and volunteered at Mercy's Closet and helped sort clothes and make sure things look presentable for her shoppers."
At the time the interview was conducted, the class was at Joe LeBlanc food pantry, hard at work sorting deliveries and prepping food bags.
"Right now they are sorting a delivery we got this morning of brand new underwear and t-shirts, and are preparing to take this to Mercy's Closet. We're also going to start preparing bags for distribution on Oct. 16th," said Jessica Lewis, Director of the Joe LeBlanc Food Pantry.
In closing, Morgan stated, "Today's really just about giving back to our community and how they can participate in non-profits for extra volunteer hours outside of the program while helping people in need."