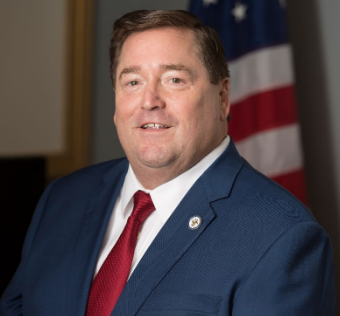 Touts His Desire to Rebuild Tourism to Record Levels as His Top Reason for His Decision
NEW ORLEANS, LA. – Louisiana Lt. Governor Billy Nungesser today officially announced his intention to seek re-election to the Office of Lt. Governor.
In a statement sent to supporters, Nungesser said, "It is an honor and one of the great privileges of my life to welcome the world to Louisiana as your Lt. Governor. We have enjoyed record-breaking success in tourism, saved our State Parks, saved our museums, and built a hospitality industry in Louisiana that delivered almost $2 billion in annual taxes for our state that our citizens didn't have to spend. But the worst pandemic in our lifetime and a series of devastating storms leaves me with unfinished business to bring tourism back to its peak performance, especially for the near 250,000 families who rely on this industry for their livelihoods. For that reason, and after much thought and prayer, I have decided to seek re-election to the Office of Lt. Governor."
Earlier this month, news operations across the state reported results from a poll conducted by demographer Greg Rigamer taken in early December which showed Nungesser leading a field of contenders for Governor. The poll indicated Nungesser (R) 23%, Secretary of Transportation and Development Shawn Wilson (D) 23%, Attorney General Jeff Landry (R) 22%, Senator Sharon Hewitt (R) 3%, Treasurer John Schroeder (R)2%, and businessman Hunter Lundy (I) 2%. The poll also showed that if Nungesser were to run for re-election, 62% of respondents said they would vote for him for another term with only 13% indicating they would consider another candidate.