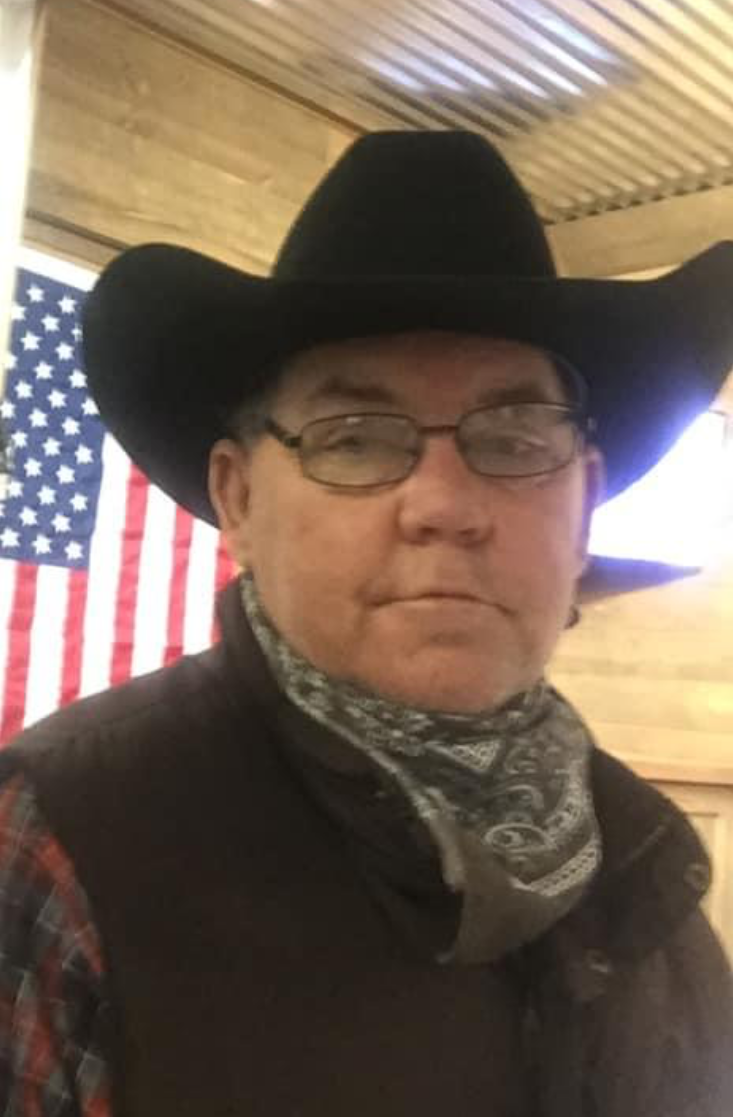 Heflin – Ronald Brock Walraven, "Brock", entered his heavenly home on September 16, 2021, after many years of battling the complications of diabetes. He was born in Minden, Louisiana on July 5, 1969, to Ronnie and Carolyn Holland Walraven. He is survived by his loving wife Kelly Holley Walraven. They were inseparable for 34 years, through sickness and health. They were married August 29, 1987, at Heflin United Methodist Church. He is survived by two sons, Tyler and wife Kelsey and Trent Walraven. The pride and joy of his life were his sons. Whatever activity they were involved in he was there 100% for them. Survivors also include his parents Ronnie and Carolyn Walraven and his paternal grandmother, Bobbie Jean Walraven, brother-in-law Jeff Lair, brother and sister-in-law Ken and Kristi Holley, nieces and nephews, Kelsey Lair Cook (Justin), great nephew Russell Cook, Jeffery Lair, Haidyn Holley and Jewel Holley, father and mother-in-law Harold and Sally Holley and numerous aunts, uncles and cousins, also his beloved little dog and constant companion Bella. He was predeceased by his sister Tammy Walraven Lair and paternal grandparent Guy Walraven and maternal grandparents, R.C. and Sally Holland, Uncles Robert Holland and Tommy Holland.
Brock and Kelly spent many years hosting the Walraven Youth Rodeo at their farm that touched so very many people. They loved seeing the children have so much fun. They hosted many team roping events at the arena and also sponsored trail rides for Camp Quality for Kids with Cancer. Brock was a cattle farmer, horse trainer and operator of TT&E Hydraulic & Tractor Shop. A word of thanks to Brock's friend and mechanic, Roger McCray for always being there.
Brock's strength and determination in his battle with diabetes came from his strong faith in God and his love for his Savior Jesus Christ. Psalm 18:2 -" The Lord is my rock, my fortress and my deliver; My God is my rock, in whom I take refuge, my shield and the horn of my salvation, my stronghold." A Memorial Service will be held at the Minden Rodeo Arena 413 Whitlock Street on Saturday 25, 2021. Visitation will be at 2:00 and the service at 3:00 with Joe Lynn Robinson and Scott Fletcher officiating. The family wants to thank all of the numerous doctors and nurses who attended Brock and gave of themselves down through the years, also Dr. Allen Mosley and his staff. A special word of gratitude to Dr. Kenneth Abreo, Brock's nephrologist and friend for many years. You are appreciated more than you will ever know, thank you. Contributions may be sent to Heflin United Methodist Church for Walraven Fund at 124 N. Church St., Heflin, La. 71039 or to the American Diabetes Association. Our dear Brock, we will hold the memory of your sparkling blue eyes and hearty laugh in our hearts forever. We love you.
Rose-Neath Funeral Home Minden, Louisiana