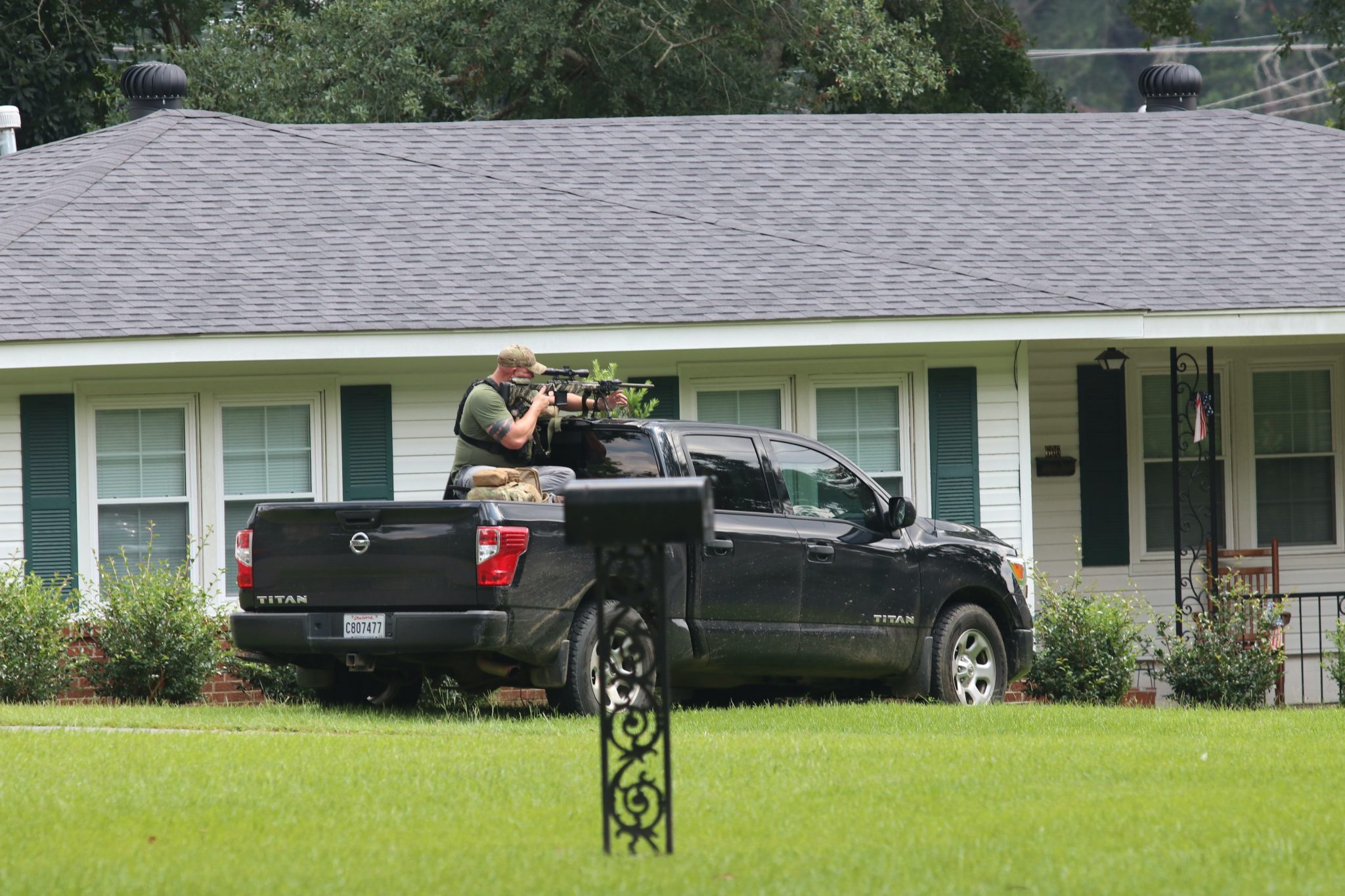 Thursday afternoon the Minden Police Department responded to a call from a mental health professional who alerted them of a man who was suicidal. After arriving at the residence, the man brandished a firearm. The Minden Police Association stated that MPD attempted to get the individual to come out of the residence without the weapon, to which he refused and barricaded himself inside.
Shortly after, the MPD coordinated with other law enforcement agencies such as the Webster Parish Sheriff's Office and Louisiana State Police as well as some of their SWAT teams to assist them with the escalating situation.
Armored vehicles were seen on site being used during the standoff. The man at a point was reported to have threatened officers. Tear gas was deployed into the residence at one point in an attempt to get the man to leave the residence.
After a near three hour standoff, a negotiator from one of the agencies was able to convince the man to come out of his own accord, resolving the situation peacefully with no injuries sustained on either side.
"Negotiators in an armored vehicle in close proximity to the house were able to calm the subject down, talk to him, get him out of the house, and that's how they were able to get him into custody," said Webster Parish Sheriff Jason Parker.
"They were able to communicate with him, and the negotiators, they did exactly what they were supposed to do, and that's why he came out of the house to my understanding."
Parker complimented the Minden Police Department for their coordination of the response to the incident as well as the cooperation from all the different law enforcement agencies in our area.
"The Minden Police Department did an outstanding job, they did exactly what they were supposed to do. It was my honor for the Webster Parish Sheriff's Office to be able to assist them, because I know what it feels like to be a leader over an agency in need, and it was our privilege to help them out today," said Sheriff Parker.
"You just wouldn't believe the communication and cooperation between all law enforcement agencies in our region is just superb. We're really blessed to live in the area that we do."
The subject was taken into custody and transported to a medical facility in order to receive a medical evaluation.