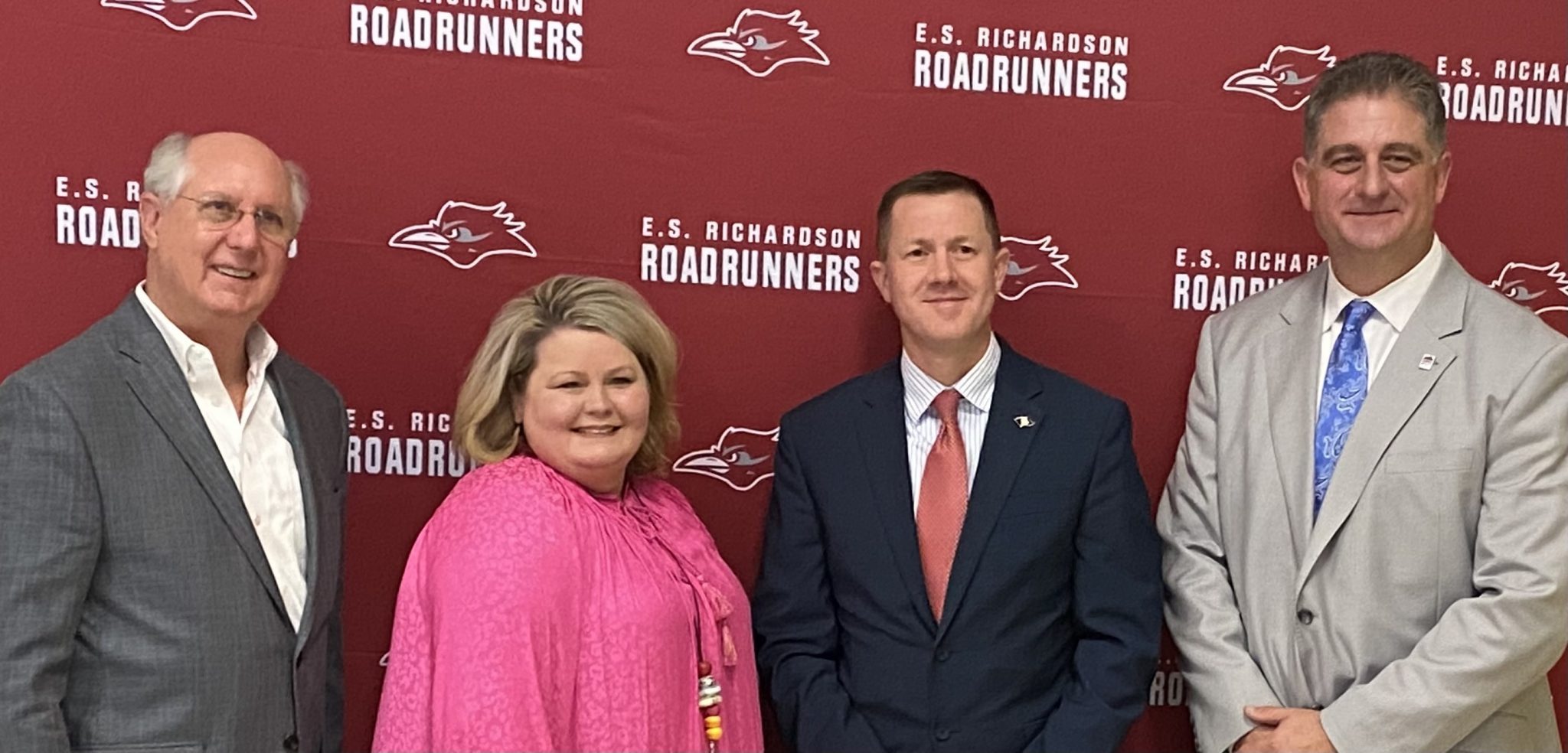 Dr. Cade Brumley, State Superintendent of Education, visited E.S. Richardson on Thursday. Brumley stated that he felt "the need to visit and communicate with teachers." Brumley routinely visits non-public, public charter, and traditional public schools to talk to teachers about what is going on in their schools and to answer questions or concerns they may have.
Much of the discussion focused around reading and reading levels. Senator Robert Mills asked about where the system currently stands on training teachers to teach scientific, or phonic-based, reading. Brumley responded that "Mississippi is kicking our tail in literacy. We need to go back to basics: teaching phonics, increasing fluency, and increasing comprehension. I have high expectations for the state of Louisiana educationally; I don't want us to be 49th in terms of education." Bill 216, authored by Senator Mills, is intended to help with this.
Bill 216, passed last year, requires early literacy professional development for certain teachers. According to Brumley, the bill says that "the Department of Education will identify a set of providers that can offer training in what's called 'the science of reading'." The process will begin in Webster Parish at the beginning of next year.
Mrs. Finley, principal of E.S. Richardson, explained to Dr. Brumley how the teachers of Richardson Elementary regularly meet to go over student data with content coaches. "That has been a huge push this year, and it's really changed the whole game with looking at how our students are increasing," she said.
Legislation was passed last year to standardize reading-level testing for kindergarten through 2nd grade. At this time, four to five different tests are used, and training for the test givers is not consistent. LEAP testing starts in 3rd grade. "We need accountability in K-2," said Brumley.
When a staff member asked what teacher evaluations are going to look like this year, Brumley replied that the subject is still being discussed, and we should know more in the next couple of months. Brumley offered, "I believe that, at a minimum, if a child is with a teacher, then the child should experience a year's worth of academic growth for a year's worth of instruction."
Brumely also praised the district for being in a select few who had "the courage" to choose a balanced calendar this year. A balanced calendar is one in which the long summer break is shortened, and the vacation days are spread more evenly throughout the school year. He stated, "The system that chose the balanced calendar last year was in the top ten for not losing ground with COVID."
At the close of the meeting, the faculty was asked to name co-workers who exemplify certain qualities. The following teachers were praised: Mrs. Elkins for making children the highest priority, Ms. Gros for her professionalism, and Mrs. Cato for being an ambassador for the school to the rest of the community.
Dr. Brumley praised these teachers for providing examples to others. He also said, "There's nothing more important than a high-quality teacher in every classroom across the state, and we have to make sure that happens."