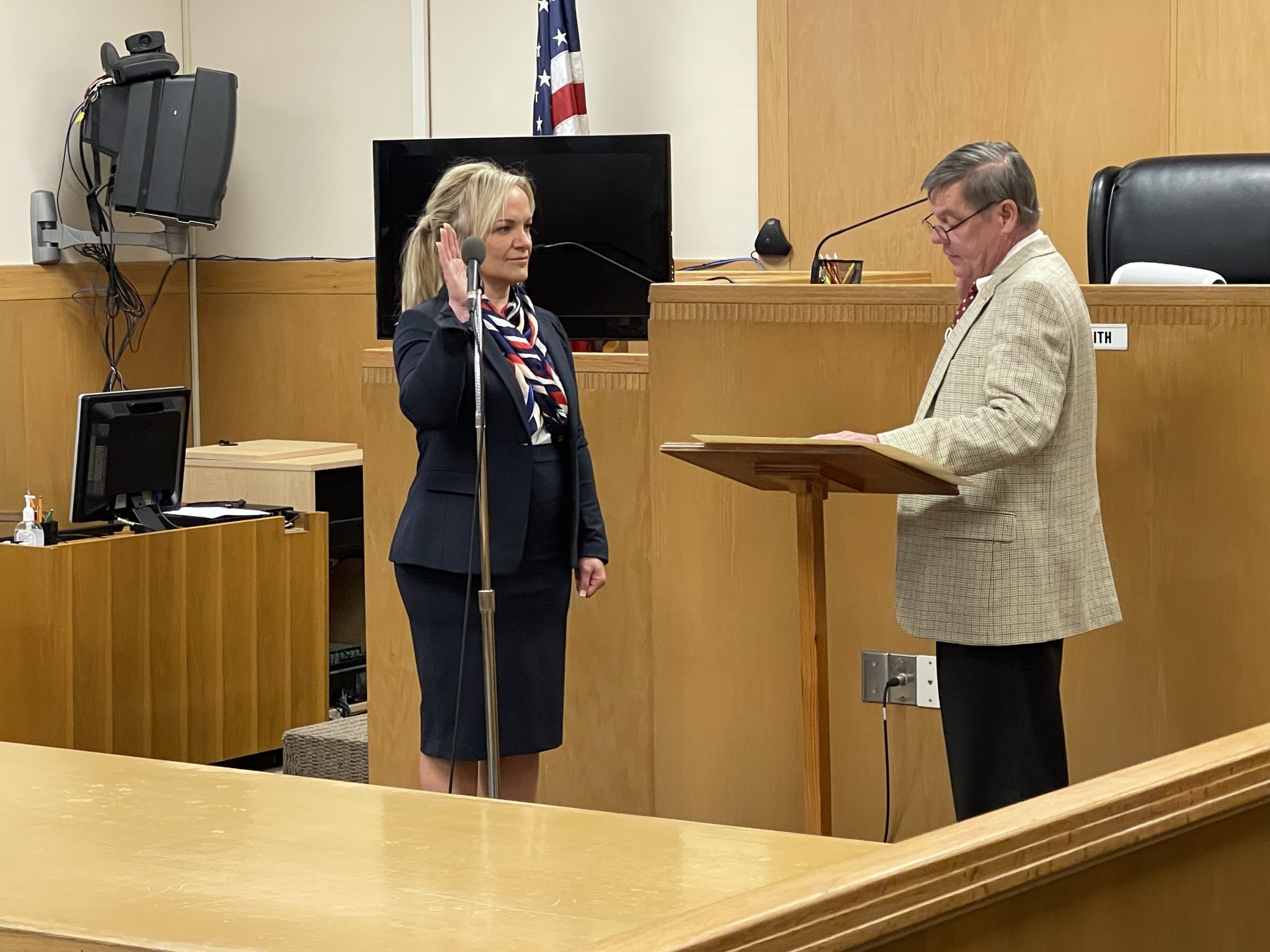 A swearing in ceremony for Angela Hall was conducted at the Minden Courthouse Friday to welcome her as Webster Parish's new Registrar of Voters. Friends, family, and countless community figures were present in order to share in this moment and support Hall on the next step of her career.
Hall previously worked as Webster's Felony Supervisor in District Attorney Schuyler Marvin's Office, and combined has more than 22 years of experience working in the court system. 
"I am excited about the opportunity to help my community, parish, and state through this position and eager to take on the task of enforcing Louisiana's election law and ensuring that all of our residents are given the opportunity to exercise their constitutional right to vote. I'm honored to be Webster Parishes next, Registrar of Voters."
After witnessing the amount of support she had from all the people attending the swearing in, Hall said that she was humbled, and that it was a testament to the relationships she has developed in her years of working in the parish's court system.
"It's genuinely humbling, and I hope that that's just a reflection that when you support others, they support you back, and just good relationships that I've been able to build over the years. Working with Schuyler since he's been District Attorney, January 13, 2003, I've been here. And then prior to that, it was at the public defender's office for a year, and then prior to that, I was in a law office," said Hall.
"I've been around the court system for more than 22 years, and I just think it's the relationships, professional and personal, that you develop through that process. I've been very fortunate and I'm just grateful to the Lord and family and friends for all their support. It was very humbling to see people continue to come in, and I was very thankful."