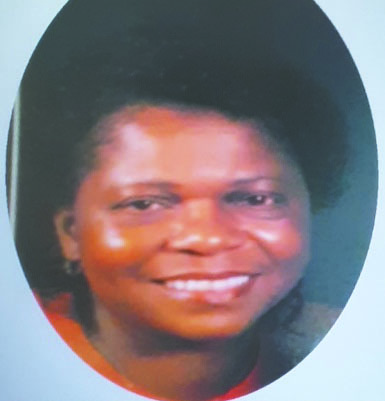 Celebration of Life Services for Tawanna Ann Harris Thomas will be held Saturday, August 3rd at 11:00 A.M. at the House of Peace with Rev. John Fincher, officiating. Interment will follow at the Mt. Olive B.C. Cemetery.
Tawanna Ann Harris was born January 20, 1961 in Houston, Texas to the late Walter Harris and Mary Smith-Harris. She was one of seven children.
Tawanna accepted Christ at an early age and was baptized at Mt. Olive Baptist Church. She was a longtime member of Harrison Chapel Baptist Church and was affiliated with several neighboring churches.
She received her high school diploma from Minden High School with the Class 1980.
From her first union she had a daughter, Tessa Moore and a son, Timmy Moore Jr. and reared her stepdaughter, Diane Myles. She was a LSU tigers fan from the heart and enjoyed fishing, cooking, and helping others any way that she could.
Tawanna was called home to be with the lord Tuesday, July 23,2019 in Minden Louisiana.
Tawanna is survived by one daughter, Tessa Moore and one son, Timmy Moore Jr.; stepdaughter, Diane Myles; two sisters, Shirley Harris and Wanda Harris; four brothers, Roy Harris. James (Wanda) Harris, Leo (Lori) Stroman, and Leon (Shelitha) Stroman; nieces, Shree (JR) Warren, Cherelle (Keith) Smith , Shanika, Shameika and Shelitha Harris, four nephews Christopher, Jason, Jonathan, Rickey Harris and a host of great nieces, nephews, cousins, and friends, and a host of other nieces, nephews, other relatives and friends.
Visitation will be held Friday, August 2nd in the chapel of Kennon's Mortuary from 10:00 AM to 6:00 PM with Family Hour from 7:30 – 8:30 PM. Services are entrusted to Kennon's Mortuary. Email condolences may be sent to kennonsmortuary@suddenlink.net