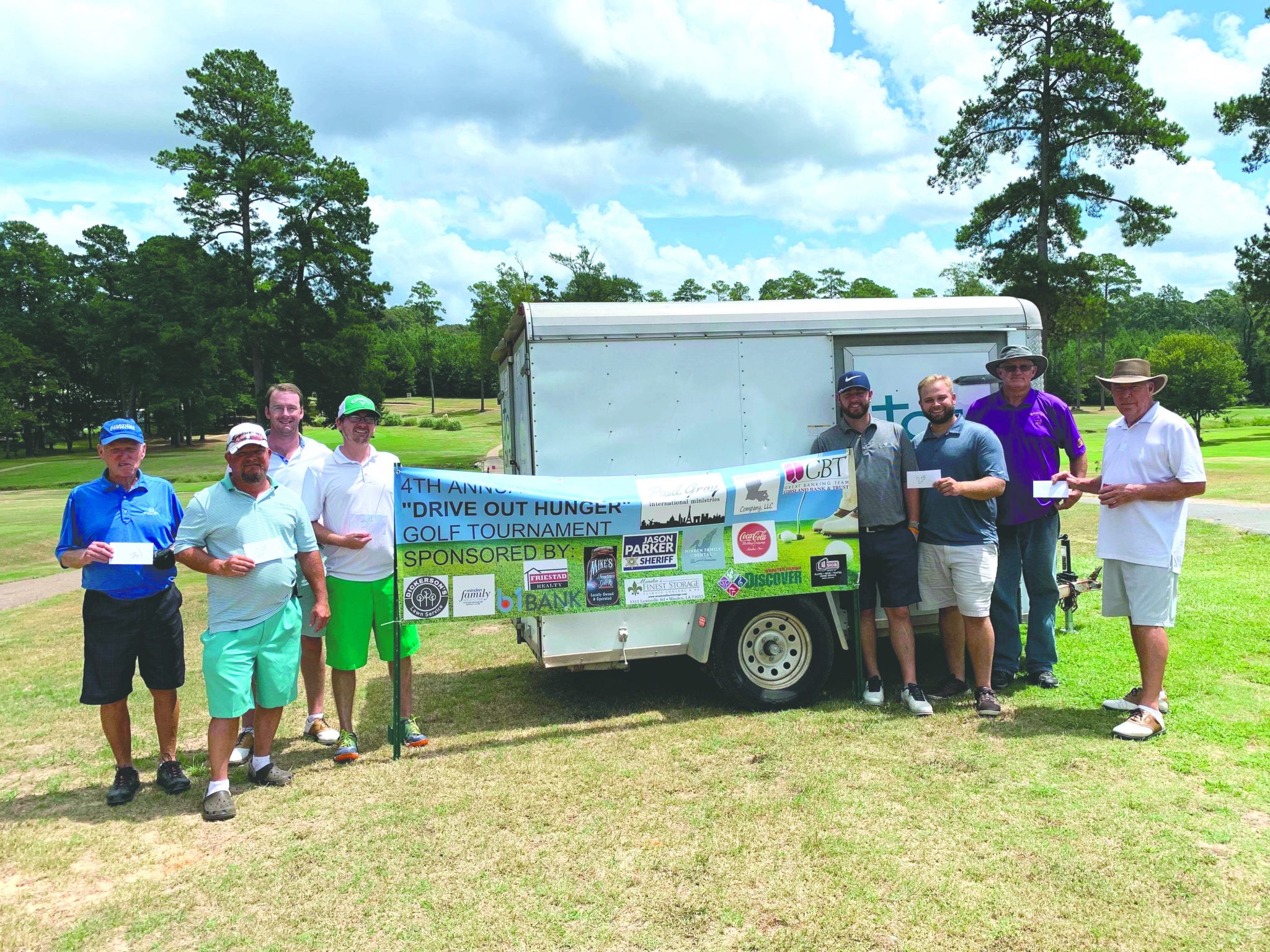 Tournament raised nearly $4500 for LeBlanc Food Pantry
The Joe LeBlanc Food Pantry held its Fourth Annual Drive Out Hunger Golf Tournament Saturday at the Pine Hills Country Club. According to the Director of the food pantry Jessica Lewis, the tournament was a success. "I think all the players enjoyed themselves. We had beautiful weather, it was a great day," said Lewis.
Fourteen teams competed in the tournament, and while some who registered to compete didn't end up making it out to the tournament, they still ended up donating for the cause.
The winners in the first flight were Allen Smith and Larry Willet with a 59, Stephen Dickerson and Mitch Best with a 64 and Sumner and Taylor with a 65. The second flight winners were Earnhardt and McConnell with a 70, Donnie Irby and Danny Clanton with a 72, and Wright and Mayfield with a 72. The cash payout to the winners was $300 for first place, $200 for second, and $100 for third.
As of now the total profit that the tournament raised for the food pantry is at $4450, which goes a long way for a group like the Joe LeBlanc Food pantry who purchases their food in bulk.
"When a normal person goes to the grocery store and buys a box of cereal for 4, we can buy a whole case for 1, so that money will go a lot further with us purchasing food from the Northwest Louisiana Foodbank than it would at a normal grocery store. So a couple of thousand dollars will go a really long way for purchasing food for people in the community," said Lewis.
This year's tournament was catered by Little's Rod and Black Pot and the title sponsor for the event is Paul Gray International Ministries.
"I believe hunger affects more than just an empty belly. When you have a person, or especially child, who goes hungry, you're looking at how they perform at school, the way they perform at work, the way they care for the family. So when you meet that need, you're not just filling their stomachs, you're doing so much more than that," said Lewis, emphasizing why the work that they do is important to our community.