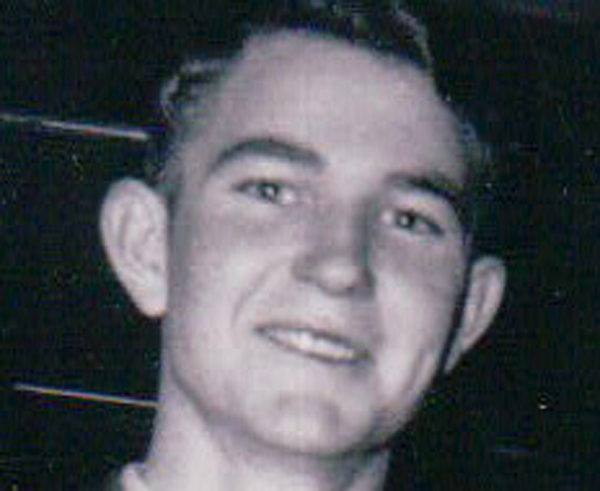 Thomas Henry Bounds Sr., 83, passed away peacefully on Dec. 24, 2016 in his home.
The journey of his life — which began Aug. 19, 1933 — was full of adventure.
Due to a deep love for his country, Henry took one look at the iconic picture of Uncle Sam leaning out from a dull background, finger pointed in expectation of an answer to his demand — "I want you for the U.S. Army" — and signed on the dotted line.
He wasn't 18, but the recruiter told him that taking a simple walk around the block would age him enough to be accepted into the military.
After the short walk and a quick signature, Henry was soon on his way to basic training and eventually overseas to serve during the Korean War.
During his service, he was honored with several medals, including the Purple Heart and — "the only one that really mattered" — the Army Combat Badge.
He was also a proud member of the Big Red One, the 1st Infantry Division.
After his return home, Henry created and operated a small business — Ark-La-Tex Filter Service.
Later in life, he would regularly entertain his grandchildren with stories of his life with the constant whisper of the History Channel playing in the background. More than once his grandchildren and great-grandchildren would hear him proclaim that if they watched the channel close enough they may see him during his time in the war.
Henry was "Dad" to two sons, Thomas Henry Bounds Jr., and wife, Delores; Ricky Bounds, and wife, Misti; and four daughters, Dorothy Small, and husband, Alan; Carolyn Murphy, and husband, Billy; and Evelyn Lasseigne, and husband, Pat.
"Papa" leaves behind 15 grandchildren, including Brandy, Aaron, Nick, Heather, Brian, Brad, Gabe, Patricia, Dylan, Rachel, Danny, Jalyn, Harrison, Abby and Laney; as well as numerous great-grandchildren.
He happily met several loved ones in Heaven, including his parents; wife, Annie; daughters, Patricia and Susan; and grandson, Christopher.
He leaves his children, grandchildren and great-grandchildren with a wonderful legacy of the true meaning of love and honor.
A short service will be held at 2 p.m. Saturday at Pleasant Valley Methodist Church in Minden. Friends and family may gather at the church beginning at noon.
Military honors will be given during the ceremony in honor of his service and sacrifice to his country.