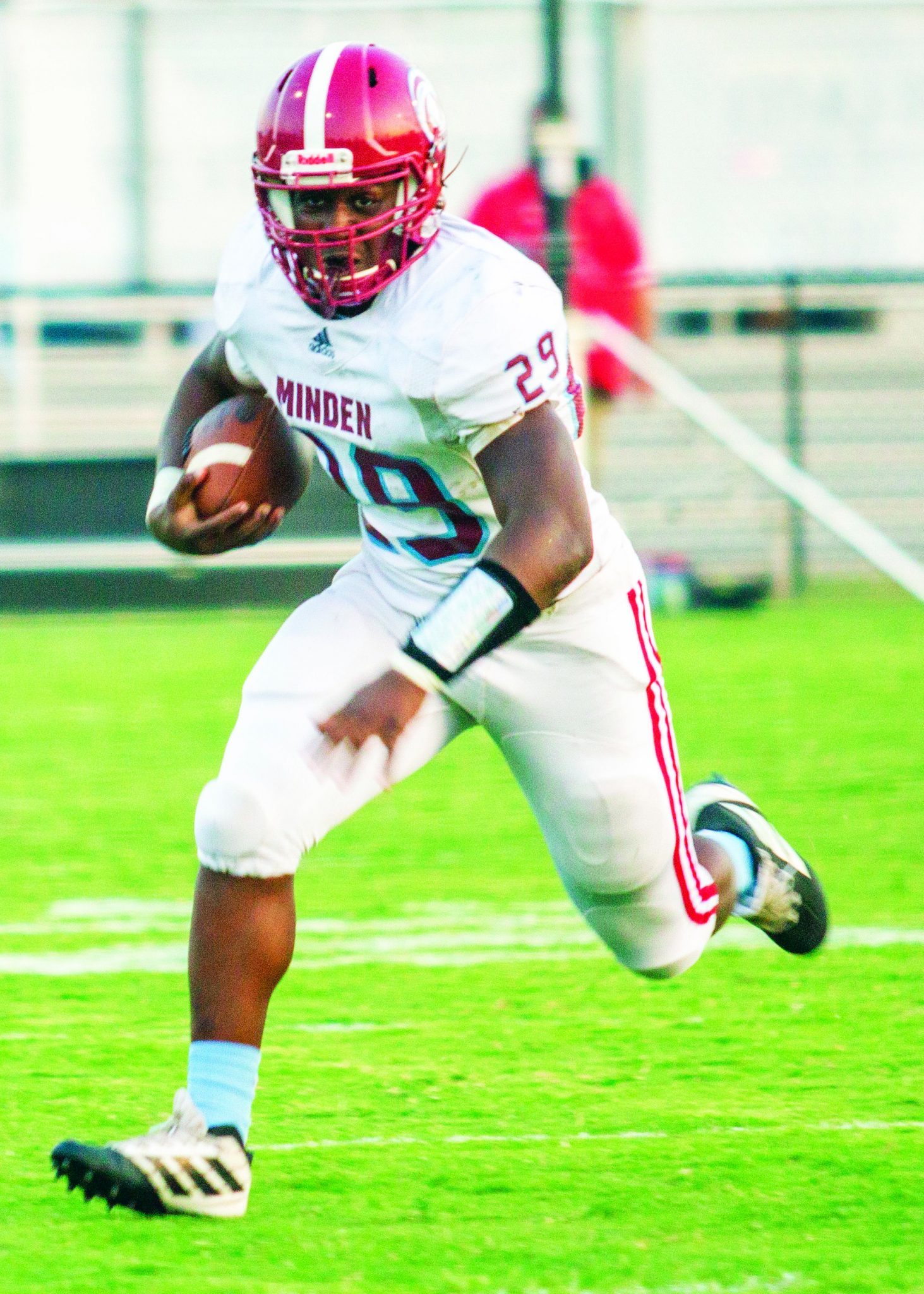 It's been no secret that Minden running back Lieric Robinson is one of the best rushers in the area. He tied the single-game rushing touchdown record last week in Minden's win over Huntington.
But after Friday's performance in the Tide's 60-26 win on the road at Franklin Parish, the cat is truly out of the bag.
"Eleven touchdowns in two weeks," Minden head coach Spencer Heard said. "You can't ask for much more than that."
Robinson ran for 209 yards on 21 carries, but that wasn't even the most impressive stat of the game. When it was all said and done, he'd scored six touchdowns in one game to break the Minden single-game record.
"We've been running the ball really well this season," Heard said. "Our offensive line has been playing great, opening up big lanes for our running backs. And the backs have been running hard."
Heard's understatement doesn't quite do Robinson's performance justice. The running back has been flat out unstoppable, and has unlocked a plethora of other options offensively for the Tide.
"We haven't thrown the ball a ton, maybe 15-20 times a game," Heard said. "But we've been really efficient. The throws are on target, and it's been enough to keep the defenses off balance."
Quarterback Trenton McLaughlin was 11-for-15 in another efficient game for the junior. He finished with 157 yards and one touchdown pass without turning the ball over.
McLaughlin's favorite target, once again, was Seth Johnson, who caught six passes for 106 yards and one touchdown. Parker Hall caught three passes for 36 yards.
The Tide also got 131 yards rushing from Kentravion Lister for a staggering total of 383 yards on the ground.
"We knew coming into the season that we had size on the offensive line and we'd be able to create space up front," Heard said. "We thought we'd be pretty good, but the bottom line is that we're just steadily improving."
Minden (6-3,1-2) is certainly peaking at the right time and will head into the first round of the 4-A state playoffs as the #15 seed.
"Originally, after the game we'd thought we were going to play Warren Easton," Heard said. "Then it looked like Belle Chasse. It's been a roller-coaster, but we ended up with what we think is a decent matchup for us. And to get to play at home is obviously a plus for us."
Minden will play #18 DeRidder on Friday at 7 p.m. at The Pit.
"They have the same record as us, and I think it's a good matchup all around," Heard said. "We're still just taking it one game at a time."
The Tide have survived a tough schedule in a new district which saw them travel upwards of two hours for district games.
They have a new star in Robinson, and up-and-comer in Lister, a steady, efficient quarterback and multiple high-level receivers.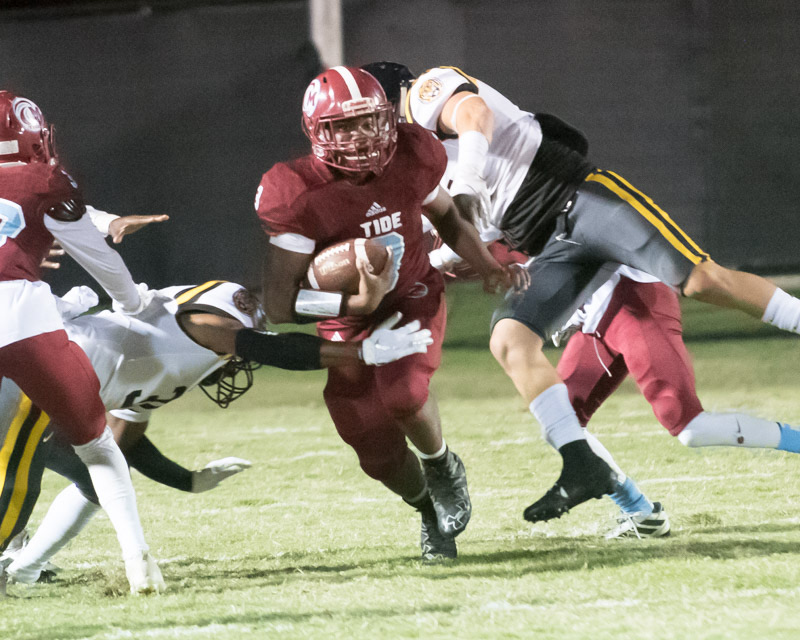 The offensive line has been dominant in nearly every game, and the defense has proven itself as one of the best in the area.
With a win over DeRidder, the Tide would most likely get another showdown with #2 Neville.
"One game at a time," Heard laughed. "We're just going to try and carry this momentum that we've made and see where we can go."