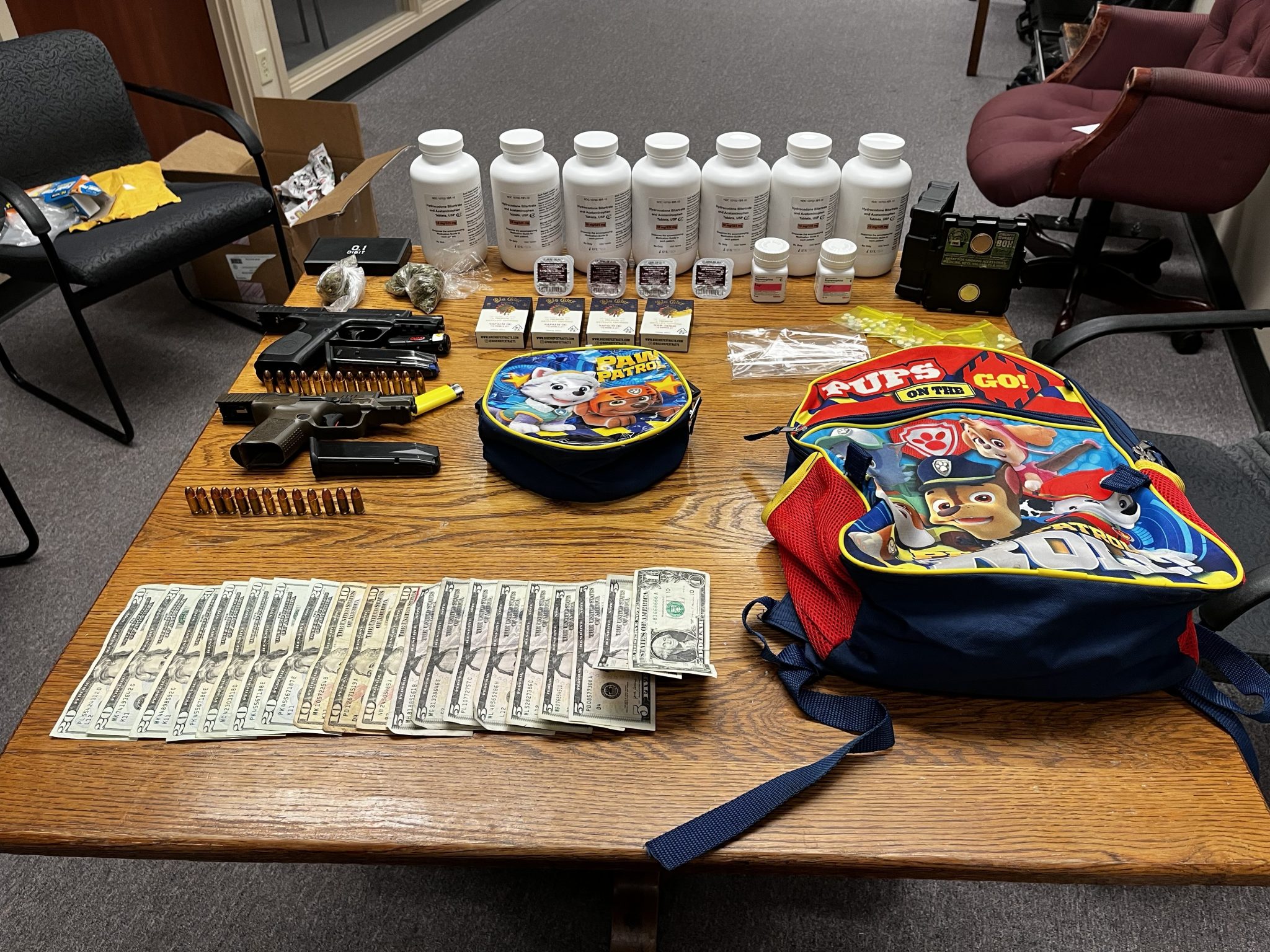 Early Thursday morning, Webster Parish Sheriff's Office deputies arrested Timothy Jones, 41, and Lamondrius Dotie, 20, on multiple charges having to do with distribution of narcotics which resulted in the seizure of approximately $70,000 worth of narcotics.
Thursday morning a deputy observed a black Toyota on Highway 371 committing an improper lane violation. "While speaking with the driver, I observed Dotie avoiding eye contact and failing to ease nervousness while attempting to ease the stress of the traffic stop. I observed him attempting to conceal a small bag underneath his legs in the floorboard," the booking report read.
At this point the deputy asked the driver to step out of the vehicle to conduct a patdown for safety and, after speaking with Jones, believed that there was something illegal in the vehicle.
After asking for consent from Jones to search the vehicle, Jones went on to state that there was nothing illegal inside the vehicle.
"I removed Dotie from the vehicle and asked if there was anything illegal inside. Dotie admitted to having natural marijuana and a pistol in the small bag under his legs in the passenger floorboard. Upon conducting a search of the vehicle, I identified 2 plastic bags containing suspected natural marijuana, 2 pistols, digital scales, $211 in cash, 2 hydrocodone pills, approximately 7,000 hydrocodone acetaminophen tablets, 7 individual bags with a total of 64 ecstasy pills, 60 buprenorphine, 4 hydrocodone liquid package containers, and 4 THC vape cartridges."
Dotie claimed one postol, digital scales, one plastic bag of suspected natural marijuana. Jones claimed the remaining narcotics. Jones was charged with possession of a firearm in the presence of controlled dangerous substances, driving under suspension, and possession with intent to distribute hydrocodone, ecstasy, buprenorphine, and natural marijuana. Dotie was charged with possession of a firearm in the presence of controlled dangerous substances, possession of a schedule I substance, and possession of a schedule II substance.