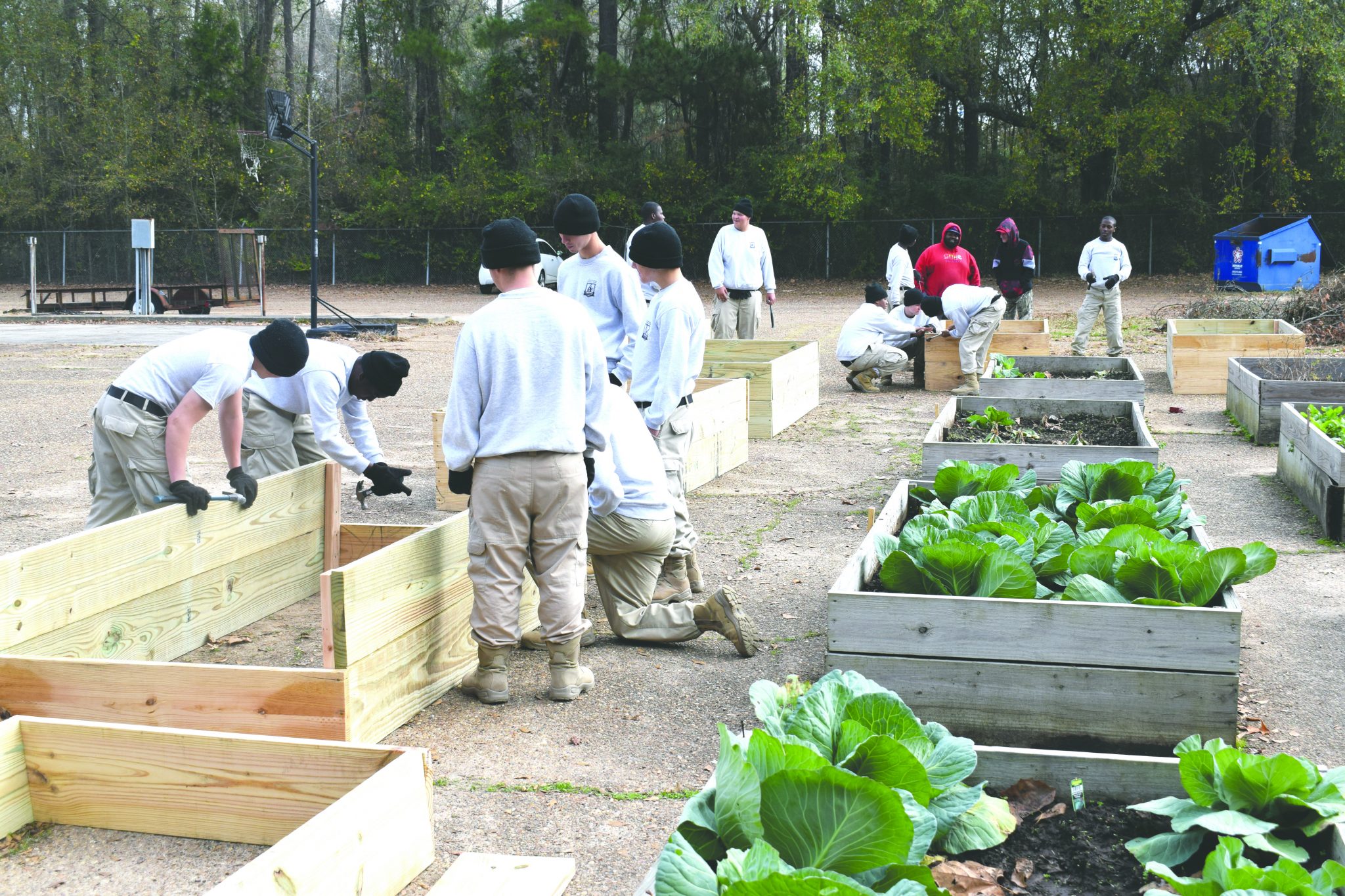 The banging of hammers on nails echoed in the air as the members of the Youth Challenge Program made quick work out of building new garden beds for clients of Evergreen Presbyterian Ministries to use to grow produce once the winter season ends. "We're partnering with Youth Challenge, and they were gracious enough to come out here and build us some more beds to add to the program," said Lisa Hamilton, Executive Director for North Central Louisiana.
The garden beds are built intentionally to be more accessible so that the clients of Evergreen can freely tend to the plants and take care of the harvest. "We've been doing this for some time, this horticultural program. What we're trying to do is build it so that anybody with any disability can work. So we make it a little wider area for people in wheelchairs and we're making the beds higher so that they can reach over and help weed, plant, and harvest," said Hamilton.
The produce that is made at Evergreen is often sold before it's even harvested, with any extra going to Evergreen's Possibilities. Hamilton also shared some insight into how the program will develop in the future.
"Eventually, we're gonna put in some greenhouses and we're gonna be selling starter plants and making ornamental baskets to sell to the public. The whole idea is to integrate us and the community. Everyone wants to be a productive member of the community, so why not give them that opportunity? This is just a training ground really. Whatever skills they develop here they can take elsewhere," said Hamilton.
Kathy Crow, Director of Donor Relations for North Louisiana added, "With the expansion, this allows more people to have an outlet for a therapeutic outlet and it also increases the ability for employment. Workforce development is important for the people we serve at Evergreen. So when they support Evergreen, they support the people we serve, and they're also supporting the community."
Crow also explained the need for more volunteers, especially as the program develops. "In this field, there is a push for more one-on-one volunteers, so want to encourage people to contact us for volunteer opportunities," said Crow.
To look into potential volunteer opportunities with Evergreen, you can contact their North Central Louisiana Community Services of Evergreen Office at 371-1961.