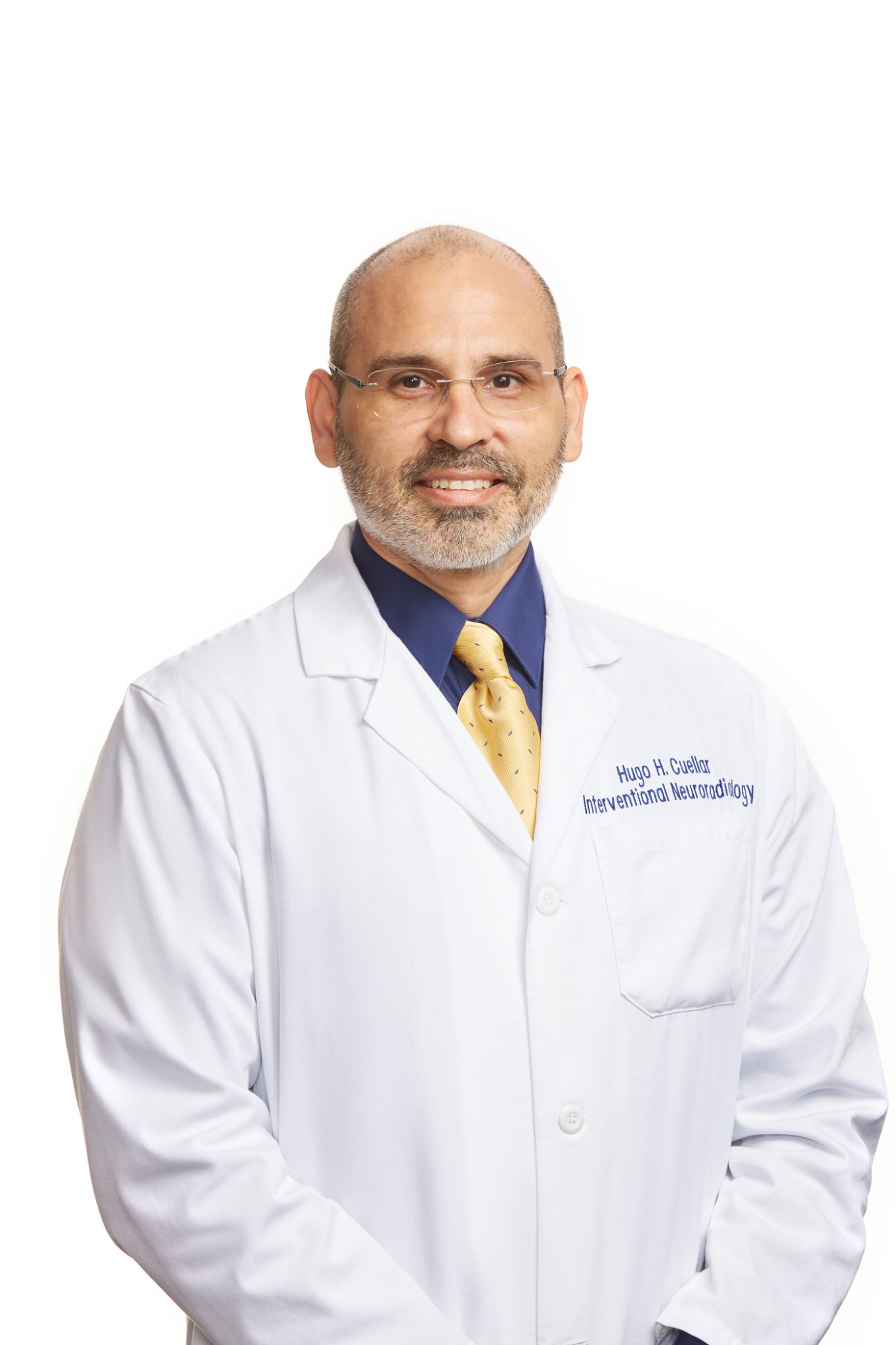 SHREVEPORT, La. – May is National Stroke Awareness Month. Ochsner LSU Health Shreveport is nationally recognized as a Comprehensive Stroke Center, with teams of physicians available to provide the very best care for stroke 24 hours a day, 7 days a week.
Dr. Hugo Cuellar, Co-Director of the Ochsner LSU Health Shreveport Stroke Program and Director of Neuro-interventional Surgery explains the two types of stroke.
"Once a patient gets to the ED, the first thing we need to figure out is, is this an ischemic stroke, which is a lack of oxygen? Or is this a hemorrhagic stroke, which is a brain bleed? They both can present the same way with the same deficits," said Cuellar. "That's why we use the acronym BE FAST — balance, eyes, face, arms, speech. If you have a problem, a deficit in any of those, that means you're having a stroke."
And time is of the essence. Every minute the brain is deprived of blood and oxygen results in more and more brain cells dying.
Treatment for ischemic stroke is either through IV medication that can dissolve small clots or through a procedure called a thrombectomy, during which a neurosurgeon removes the clot from the brain. For hemorrhagic stroke, surgeons typically block the bleed from inside the blood vessel.
One group at higher risk for stroke are those with heart disease.
"The vessels in the brain and the vessels in the heart, they're similar in the sense that if you have a blockage in your heart, it's likely that you may have blockage in your brain and vice versa. So that's why they're related," Cuellar said. "The risk factors for heart disease are the same risk factors for having a stroke."
So, eating a heart healthy diet and getting regular exercise can help in the prevention of stroke. If you or someone you love shows signs of having a stroke, remember to BE FAST, and get to the hospital immediately.
Ochsner LSU Health Shreveport – Academic Medical Center earned The Joint Commission's Gold Seal of Approval® and the American Stroke Association's Heart-Check mark for Comprehensive Stroke Center Certification — the most demanding stroke certification available. The certification is designed for hospitals that can treat the most complex stroke cases, recognizing advanced treatment techniques and highly standardized, reliable care. For more information visit ochsnerlsuhs.org/services-departments/stroke .